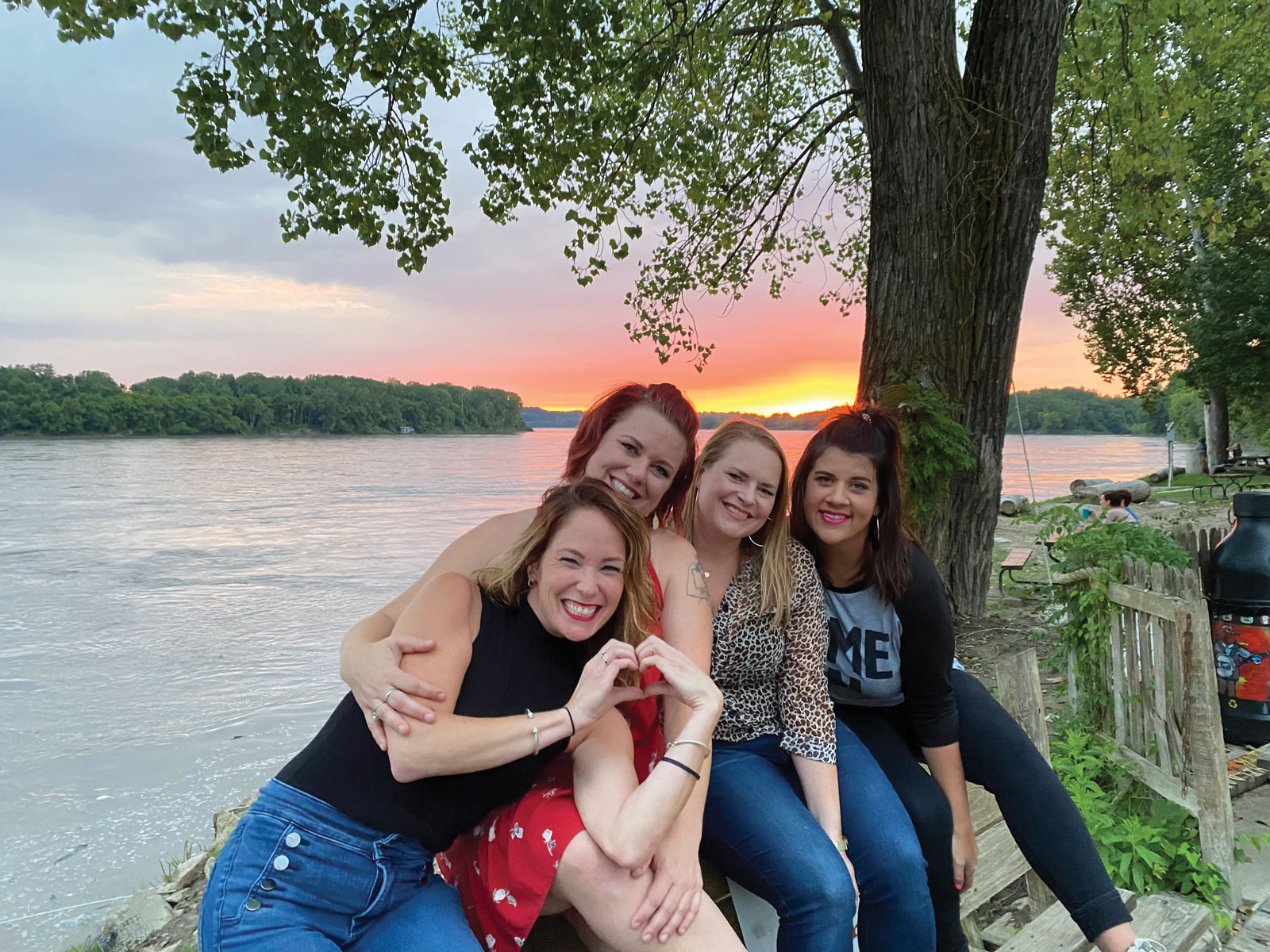 Anyone who knows me knows that I am not the most "outdoorsy" kinda gal. 
I'm pretty sure my last two attempts at camping ended with me sleeping / crying in the car.
I prefer perfectly sunny days that range from 75 to 82 degrees and are in insect- or reptile-free environments; my friends and family love to tease me endlessly about this. So, when we first started talking about the Outdoor Issue, we tossed around the idea of me going camping and documenting my adventure. Thankfully, that idea never came to fruition!
There are, however, a few things I love about the outdoors, in no particular order:
Any patio or live music venue.
The patio directory we provide you in this issue came about from us literally asking the almost-daily question of which patio we should visit. We are already blessed to have so many patio options with good eats and beverages, and we are even more fortunate that so many of those places offer live music. My favorite is The Dive Bar, which is a little hidden gem on the Business Loop. If you have never been, don't let the exterior fool you! It offers brunch; lunch and dinner; handcrafted cocktails; a pretty amazing whiskey selection, and its own house-infused vodka. Most nights, you will find live music, but Dive Bar also offers Bingo, trivia, and karaoke. Go check it out, and tell them I sent you! You will also find me almost weekly at Rose Music Hall or The Blue Note. There is just something special about crowds of people coming together over the love of music. 
Football.
The thought of Friday night lights warms my heart. My daughter cheered high school football for four years, followed by my son playing high school football for another four years. It was a huge part of our lives, and I miss it so much now that they are both in college.  I never thought I would find myself missing making 100-plus sandwiches and meals every week . . . but I would give anything to go back and receive those sweaty hugs and, "Thanks, Braden's Mom" from the kids. From hearing the excitement of the crowd to watching the students chant to listening to the band play, it's just such a wholesome feeling for me, and one I will carry in my heart forever. I also really love a MU tailgate, and anything and everything Kansas City Chiefs-related. 
Any body of water.
There is something about a body of water or a fire that makes you want to just sit and look at for hours. I love pool days, beach vacays, and the Missouri River. I think I have solved all the world problems sitting at Eagle Bluffs watching the river run past. Any rough life moment that has happened, somehow the river seems to take it all away. I have spent many hours at the river with friends talking, laughing, crying, or planning, usually until the sun rises. It is soul-healing for me to drive a river road with the windows down and music blaring on a sunny day.
Wherever you fall on the spectrum of being an outdoor enthusiast, there is truly something for everyone in our beloved COMO. We hope you enjoy this issue and maybe learn about something or someplace you weren't aware of. This magazine is for you, COMO! I would love to hear from you! What should we talk about in upcoming issues? Feel free to share, [email protected]