Photos by Keith Borgmeyer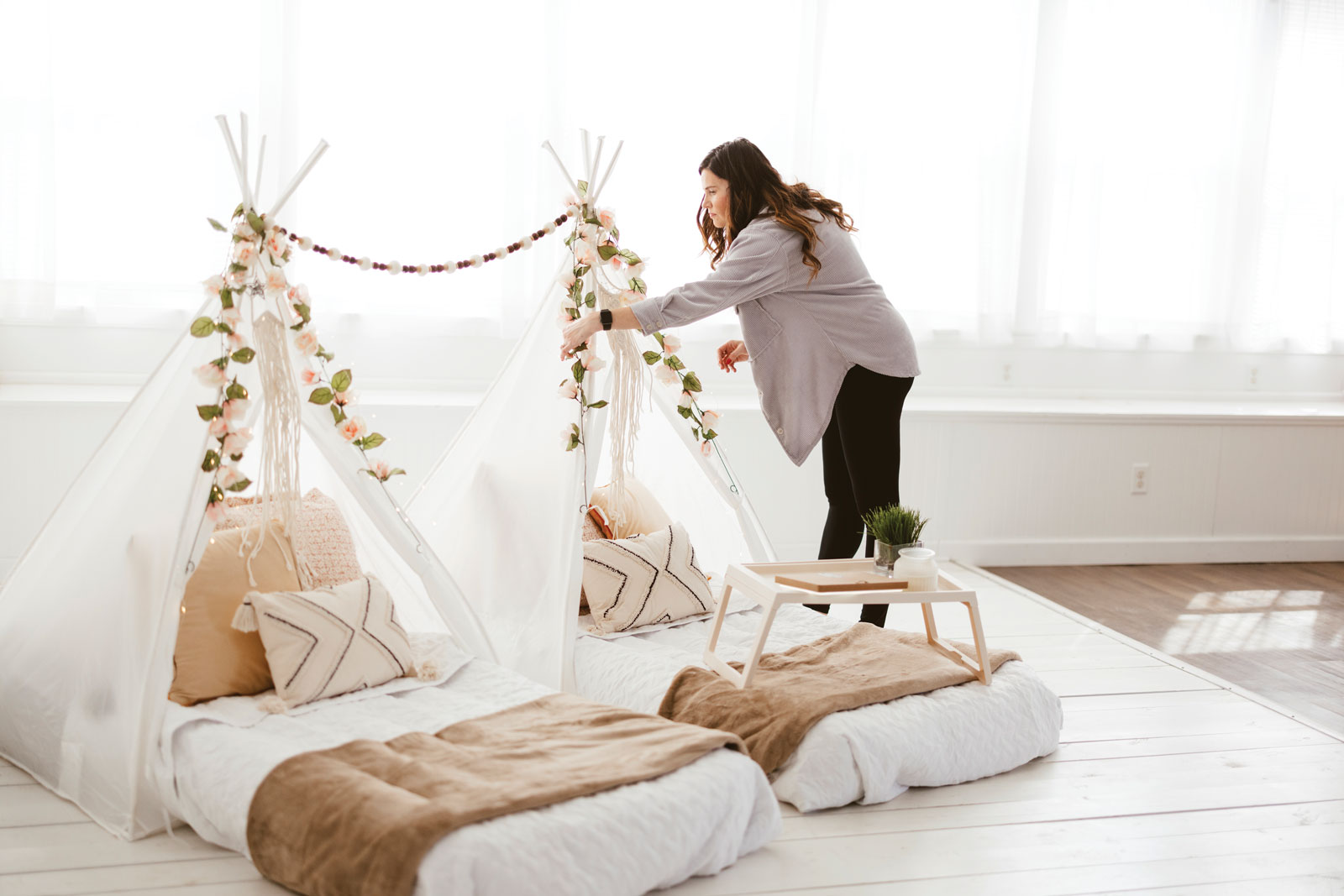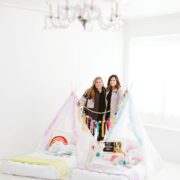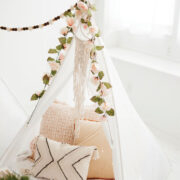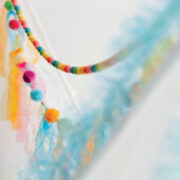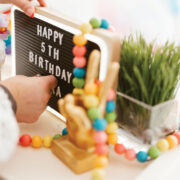 View Gallery
Local entrepreneur is looking to reinvent the slumber party.
There are no two ways about it — Ashley Minor is an entrepreneur at heart.
In 2019, she launched Delight Events, a full-service wedding and event planning business that was so successful that it's now her full-time job. As a single mom and business woman, Ashley likes to come up with ideas that maximize the earning potential of the small pockets of available time she has.
Last Christmas, she came up with one such idea: The Glamping Gals.
"This last Christmas break, I had started seeing in other cities these really cute tent sleepover setups," Ashley explains. "I have a friend here in town who does the outdoor glamping stuff, and I just have no real interest in doing that — the tents are humongous. I love the outdoors, but I wanted something that was more accessible for people, especially young kids."
After just a few months of planning, Ashley has launched the business with her pal Erica Haynes, who specializes in interior design and event planning at her own business, Everlynn Home+Events.
"Erica and I have talked for a couple of years about [a business venture] we could do together," Ashley says. "We have similar tastes and [work styles], and she has weekend availability that I don't."
Their first booking was in mid-March, and they expect summers and winter breaks to be their busy season for sleepovers. They are able to accommodate as many sleepover guests as you have room for and will set up individual tents for every attendee. Each tent takes up about four square feet and comes with a self-inflating twin mattress, fitted sheet, two cozy blankets, decorative pillows, garland and lights, and a breakfast tray. There are two themes available right now: "Boho," which contains decorative touches in wood beads, silk flowers, and macrame; and "Rainbow Unicorn," which is ultra colorful and fun. A third theme, "Sports," is in the works. But the tents don't have to be just for kids.
"A lot of our girlfriends are interested in doing a spa night [with the sleepover tents] or a bachelorette party," Ashley says. The possibilities are endless. Ashley and Erica want to develop additional themes and add-ons that guests can keep, like a balloon garland, or robes for that spa night.
The Glamping Gals will come set up all the tents and add-ons for you, and then return the next day to take it all down. There is a two-tent minimum for $250, and each additional tent is $50. The tents are vinyl instead of canvas so they can easily be sanitized.
"And we travel within 100 miles of Columbia," Erica points out.
"This is a really fun, new idea, and we think Columbia can support it, and we'd like to be super busy with it," Ashley says as they look forward to sleepover season.
The Glamping Gals
[email protected]
@theglampinggals 
(573) 673-9671