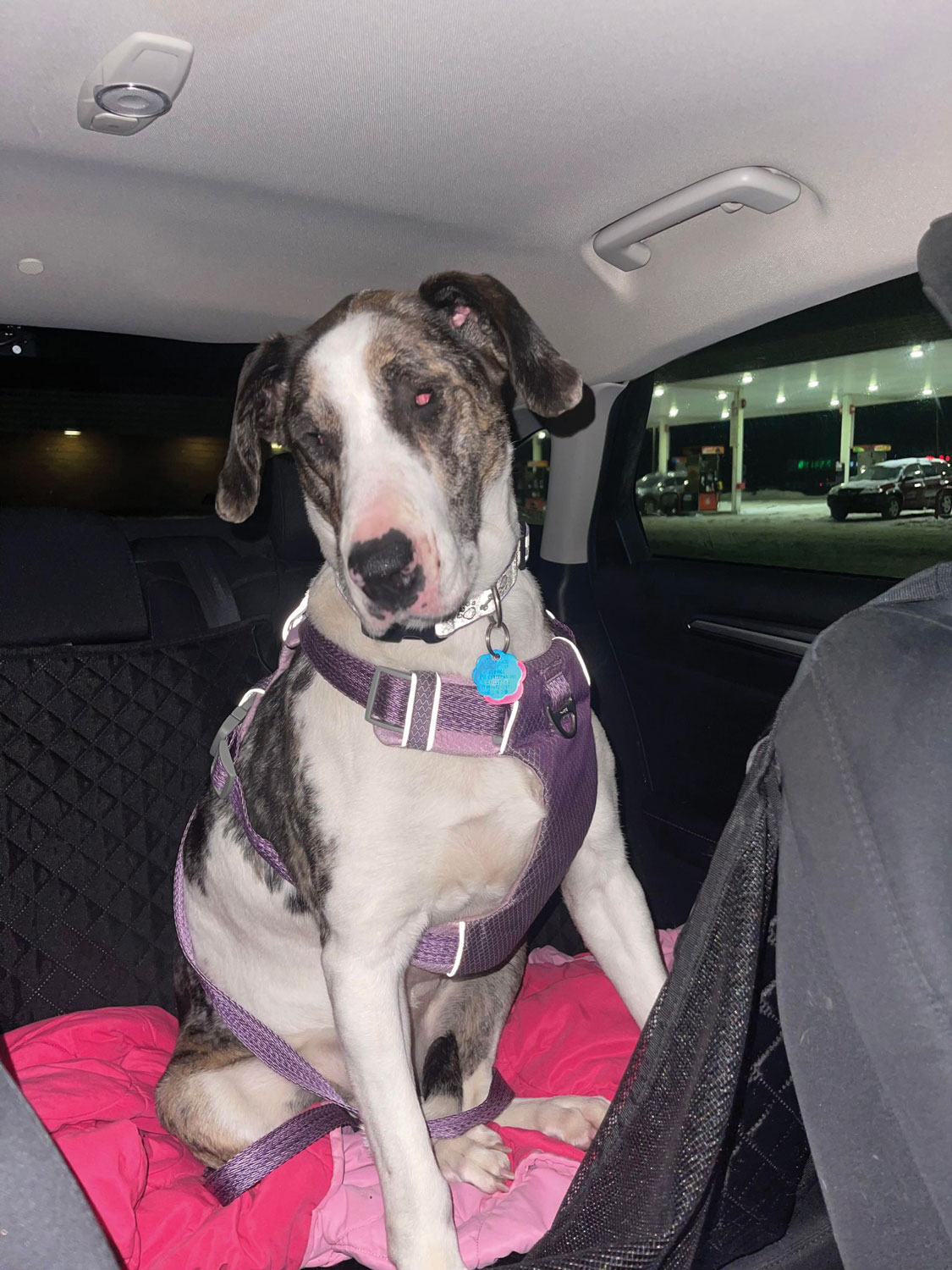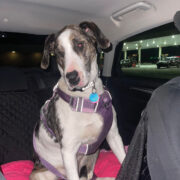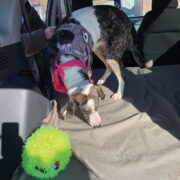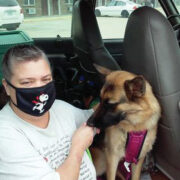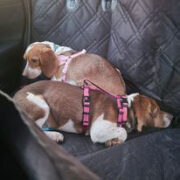 View Gallery
Volunteer drivers caravan across the country to help shelter pets get to their forever homes.
Many people are willing to adopt or foster a shelter animal. However, often these animals are hours or even states away. Luckily, a group of volunteers is working to connect these animals to the people who want to care for them. 
Animal transportation is an organically formed volunteer group that consists of people who give their time, gas, and cars to transporting animals along "runs."
Amy Keller is a Missouri transport coordinator. She explains that a "run" is formed when, "Different rescues contact me, telling me we need a dog moved from this city to this city. I'll map it, and then break it down into drivable 'legs,' anywhere from an hour to two hours long."
Different volunteers then receive these assignments, driving dogs, cats, and even rabbits, to checkpoints mapped out by Amy.
"We used to have to have people adopt in their own city or area," Amy says. "But this allows us to get dogs adopted all over the United States, even out of state."
DeAnn Vance, a Columbia-based volunteer transporter, says that the group's goal is, "Helping animals reach their forever homes, or rescuing animals from high-kill shelters or a life of abandonment."
Using Messenger to communicate, these volunteers use their cars and trucks to spend 1-2 hours a weekend transporting pets. However, accomplishing this job isn't necessarily as easy as it sounds. When shepherding a variety of animals, volunteers must come prepared for their job. For instance, DeAnn says she likes to drive with another person to assist her, as well as a transport "kit" containing items she might need to clean up accidental messes and handle any unforeseen problems.
Since the volunteer group was formed organically, it has no support from the government and is entirely fueled by the goodwill of people. This means that the volunteer requirements are pretty basic.
"As long as you've got a driver's license and enjoy animals, that's all you need. Every state has a transport page on Facebook, so I usually tell people to find that page and use that," DeAnne says.
As far as job hazards go, there aren't many. DeAnn said her biggest fear is getting bit or an animal escaping. To prevent escapes, DeAnn likes to double-leash dogs with a harness and slip-leash. To protect against bites, she carries a pair of thick gloves. But for better instruction, she recommends new volunteers look up Kindred Hearts Transport Connection videos on YouTube where more extensive tips for transporting animals are given.
However, despite all these safety tips, DeAnn does have one big final warning for anyone who might consider volunteering to transport animals: "Once you're in, it's hard to get back out because it's so fulfilling seeing these animals into a better life that you just want to keep doing it."