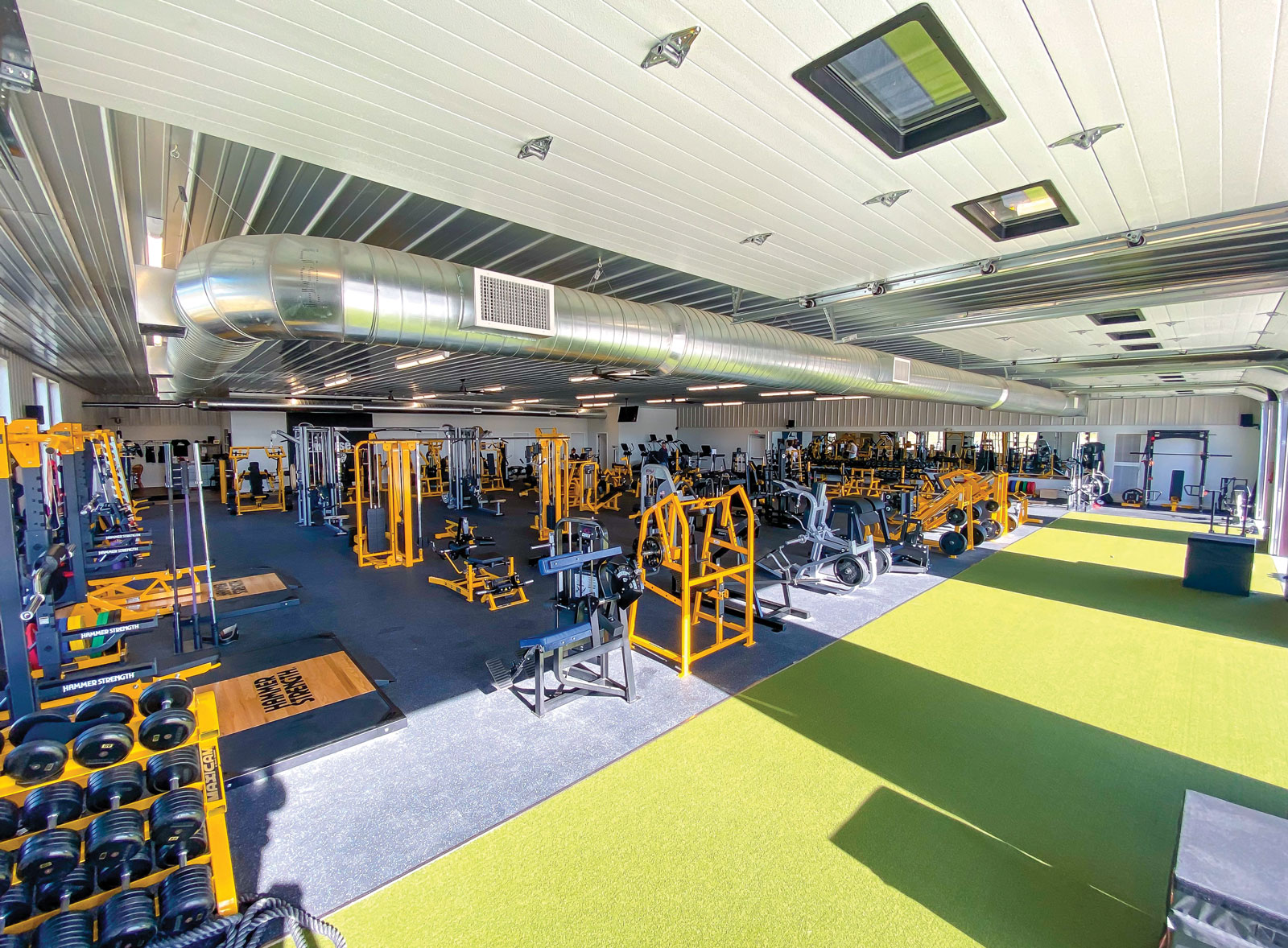 Iron House
As a family-owned-and-operated gym here in Columbia, Iron House – Fitness & Conditioning's facility features an 8,100-square-foot training floor, 840 square feet of indoor training turf, a weight "drop zone," top-of-the-line equipment, and many more unique features. Iron House was opened to give the residents of east side Columbia a gym on their side of town, and to give the entirety of Columbia and beyond access to a unique gym. They have dedicated on-site personal trainers to help with general fitness goals, certified athletic nutritionists, bodybuilding coaches to help competitive bodybuilders get stage ready, and certified athletic coaches to train athletes of any sport to improve their performance and conditioning. Iron House was designed from the ground up; from picking the plot of land, designing the building, hand selecting top-of-line equipment, and creating the kind of gym atmosphere that motivates and uplifts anyone who walks through the door.
5505 Bull Run Rd.
573-814-0444
ironhousecolumbia.com
---
voco The Tiger Hotel
Modern comfort meets historic charm at this beloved Columbia landmark, where the past is preserved while still incorporating the bold, contemporary voco hotels aesthetic. Visitors are welcomed with the distinct voco hosted service, stylish guestrooms and an on-site restaurant, Glenn's Café. Key elements of the original architecture, including the original stone floors and chandeliers, remain as familiar signature favorites for returning guests.
The property boasts 62 rooms with thoughtful features, including sustainable bed linens, minibars, ergonomic workspaces, and Apotheke bath amenities. Guests may choose from multiple room types, including the unique Garden Suites, with private spacious balconies. "For decades, The Tiger Hotel has been a landmark in Columbia and an example of true Missouri hospitality. We are proud to continue that legacy elevated by the incredible quality and hosted service of voco hotels under the trusted care of IHG Hotels & Resorts," said Glyn Laverick, owner of voco The Tiger Hotel. "The expressive design and premium touches paired with the unstuffy, laid-back voco brand spirit create a unique experience entirely new to the market, but with all the familiarity returning guests have come to appreciate from our hotel."
23 South 8th St.
573-875-8888
Thetigerhotel.com
---
Vows Bridal
Originally focused solely on bridal, Vows Bridal's new and expanded space allows Vows to broaden its offerings with an area dedicated to prom, homecoming, and formal attire. Helping women feel their most beautiful is Vows' No. 1 goal, whether working with a bride or a student going to the prom for the first time. Vows Bridal realizes that these are important milestones in every girl's life, and it takes pride in being part of the process and finding the perfect dress for each individual or occasion.
Owner, Victoria Sporleder, graduated from Mizzou with a BA in Textile and Apparel Management — so a clothing shop is right up her alley. When asked what the store is most known for, the answer was easy – "Our 1-on 1 service with every bride! We get to know our brides so we can help them find the perfect dress within their price point. Whether they already have an idea of what they want or have no clue at all, we work with them to ensure the day is stress-free and fun!"
Vows' goal when opening the newly expanded store was to keep Mid-Missouri women right here in Columbia for all their formal and bridal needs. No need to drive to St. Louis or Kansas City when you can shop at home and have the same designer selections, dress options, and 1-to-1 customer services.
904 Elm St., Suite 108
573-464-4141
bridalbyvows.com