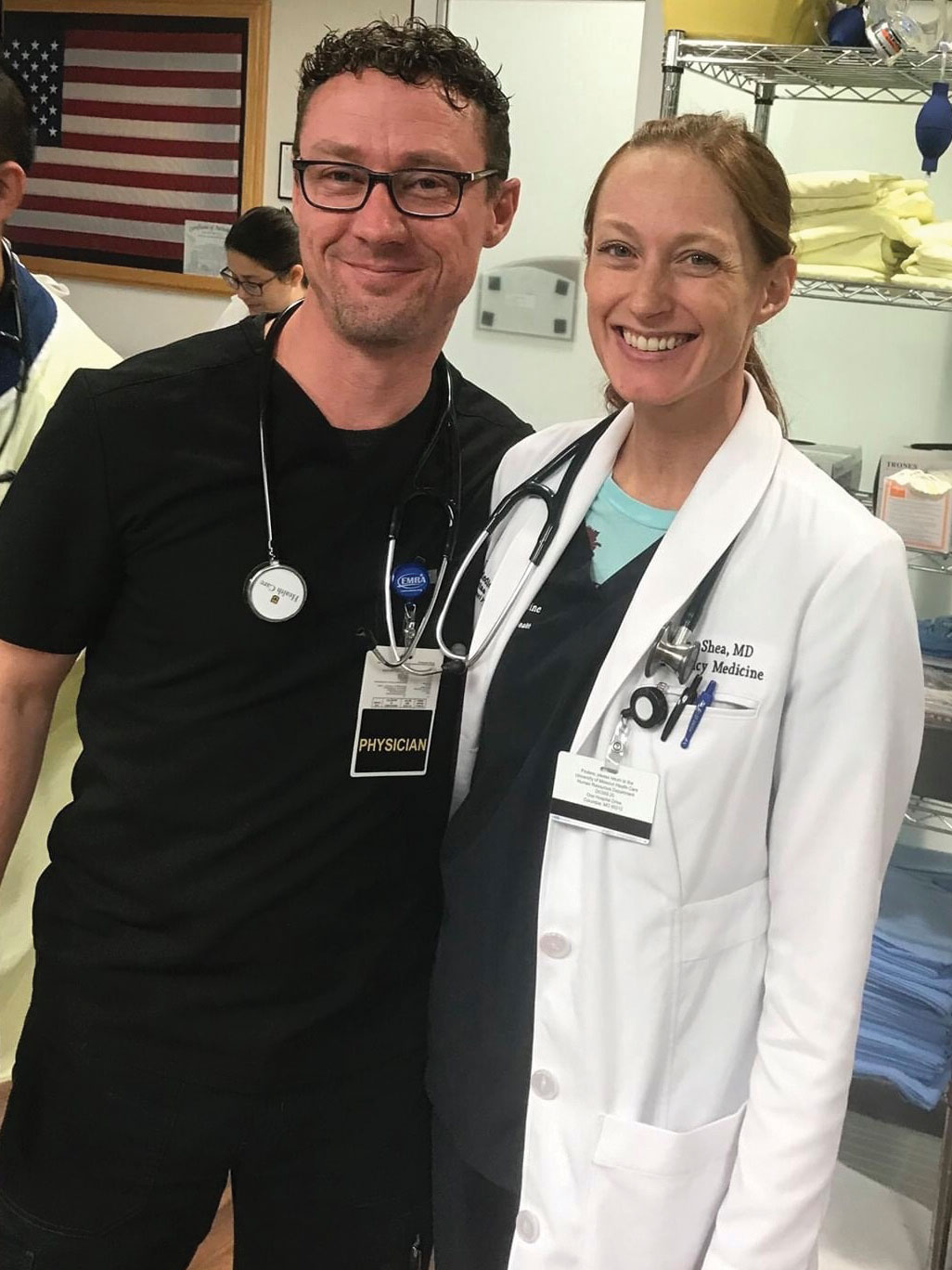 Cory and Misha, both emergency medicine physicians at University Hospital, share their love of medicine and their love of each other.
How did you meet?
Misha: We met back in 2000 when we were both working at a restaurant called Earl's in Edmonton, Alberta. I actually don't remember meeting him, which he still teases me about because he totally remembers me and remembers me walking away from him, apparently!
Cory: I met her one day when she was working as a hostess and sat me at a table on the patio. I remember the yellow sundress she was wearing, though if you ask her, she'll tell you she's never owned a yellow sundress.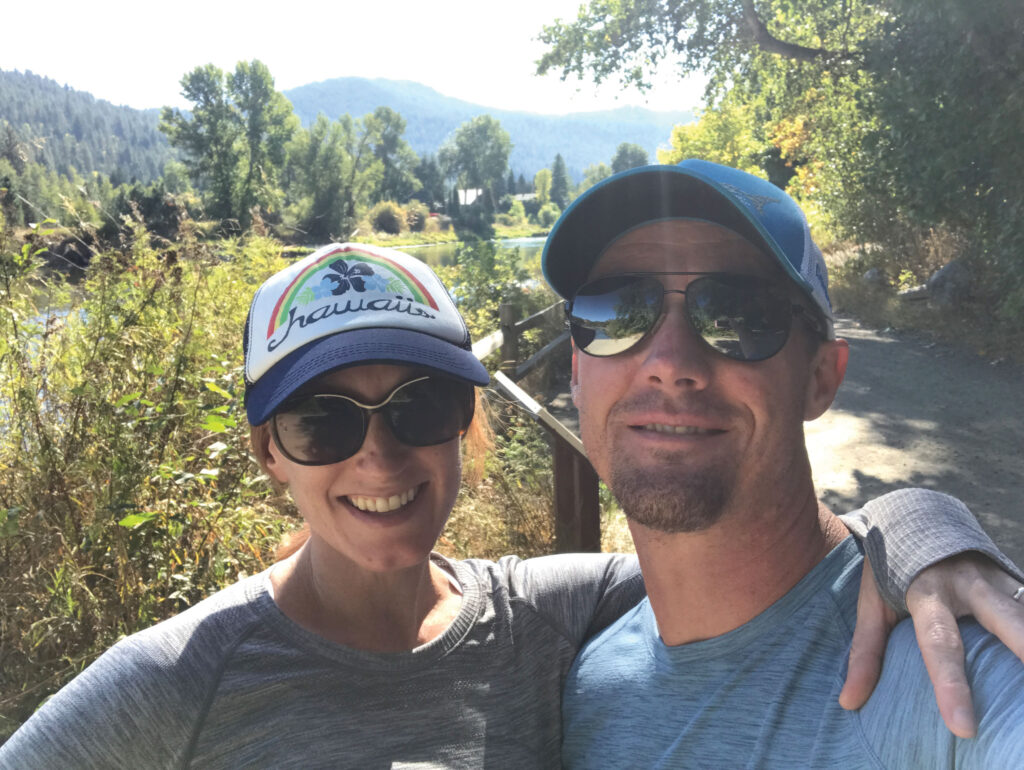 What was your first date?
M: We watched a movie at his parents' place called "Romeo Must Die." We didn't really watch the movie though.
What keeps you busy during the week?
C: It probably seems like a cliché, but work and kids. Our kids are pretty active in sports and other activities, and I try to help coach whenever I can. Because our shift times vary so much, our weekly schedules are different every week.
What's it like to work together?
M: It's so awesome! We rarely get to work together though. We're usually just signing our patients out to each other. We did all of residency together in Newark, New Jersey, but the first time we worked together as attendings was more than six years ago. We had both just started in the emergency department at University Hospital and we couldn't believe that they entrusted the two of us to the whole emergency department! We did a lot of high-fives that shift.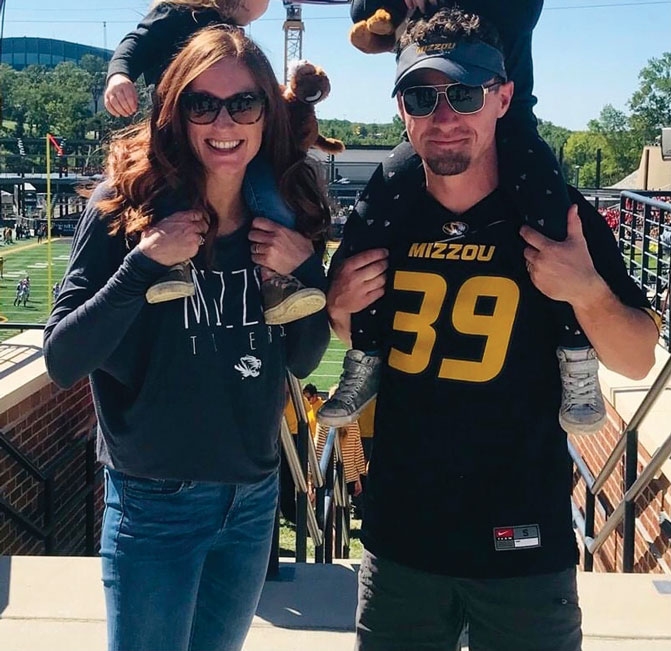 What do you like to do in your free time?
C: Play hockey, work out, bike, ski, have Nerf gun battles with my kids.
M: Work out, go for runs on the MKT, take our girls for bike rides to Katfish Katy's, and go on trips, although COVID kind of squashed that for a bit.
What is your favorite art or culture activity in Columbia?
M: The Boone Dawdle, if that counts as being "cultural!" It's definitely unique to Columbia.
C: Roots N Blues Festival.
What is the key to a lasting and healthy relationship?
C: I certainly don't want to pretend that we have this whole thing sorted out by any means, but we have always approached our relationship from a perspective of building it on a foundation. For us, that foundation has been our faith, though our shared interests — like loving to travel, skiing, and experiencing new foods, places, and people —I think have made our journey so far incredible.
What is the best quality of your partner?
M: Everything! He's smart, funny, sexy, loving, totally sarcastic, and so much fun to be with. He encourages me when I need to be pushed and loves harder than anyone I know. He's also the world's best father!
C: Her red hair. Also her unbelievable energy, and how she truly engages people.
What is unique about your relationship?
J: We have been on such a crazy adventure together, and it all started 22 years ago! We've lived in multiple countries, did med school together, did residency together, and have loved every minute of it. Nothing we have done has been easy, but we seem to work together so well, especially when things get tough. Our relationship is centered around Christ and he is our rock. Without having that as our foundation, I don't think we'd be where we are today.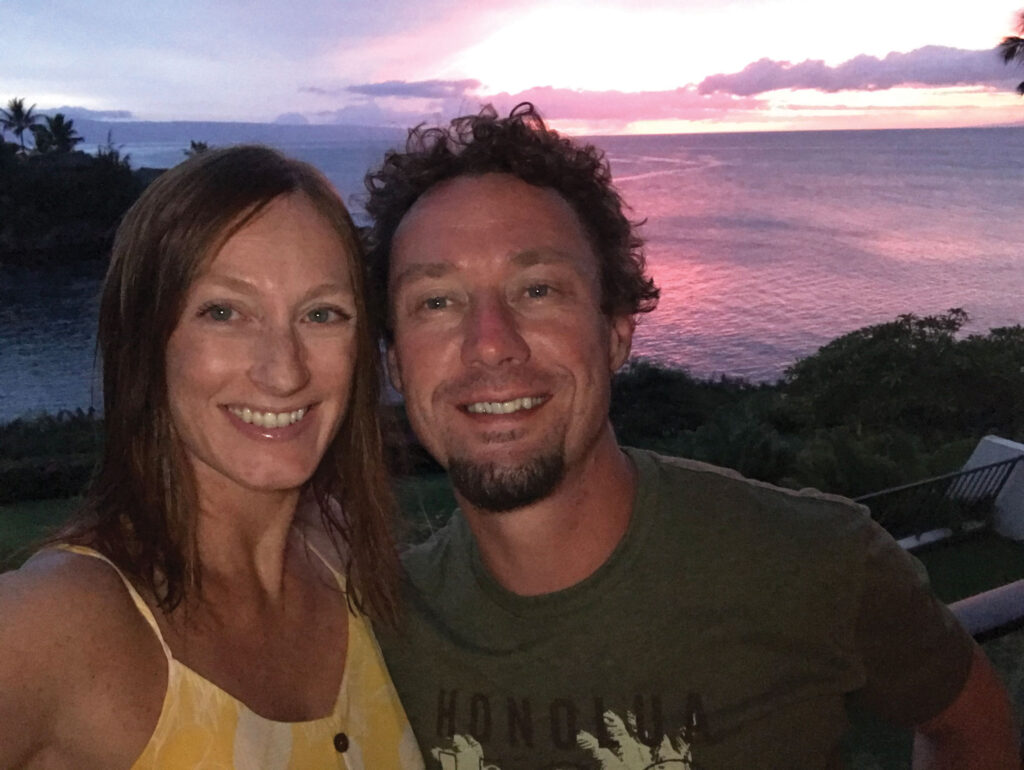 What is your favorite restaurant in Columbia?
C:Flyover.
M:Flyover without a doubt!
What has been your favorite project to work on together?
C: Shortly after we started working here, we brought an educational activity called "Morning Report" to our residency. Misha or I had to come into the hospital every morning for weeks to get it started, but six years later, it's still a part of the education for our residents and medical students.
What brought you both to Columbia?
M: Work. We are both emergency medicine physicians at University Hospital and have the best jobs in the world. Seriously. I couldn't have asked for a better place to work and better people to work with.