Singing for Social Justice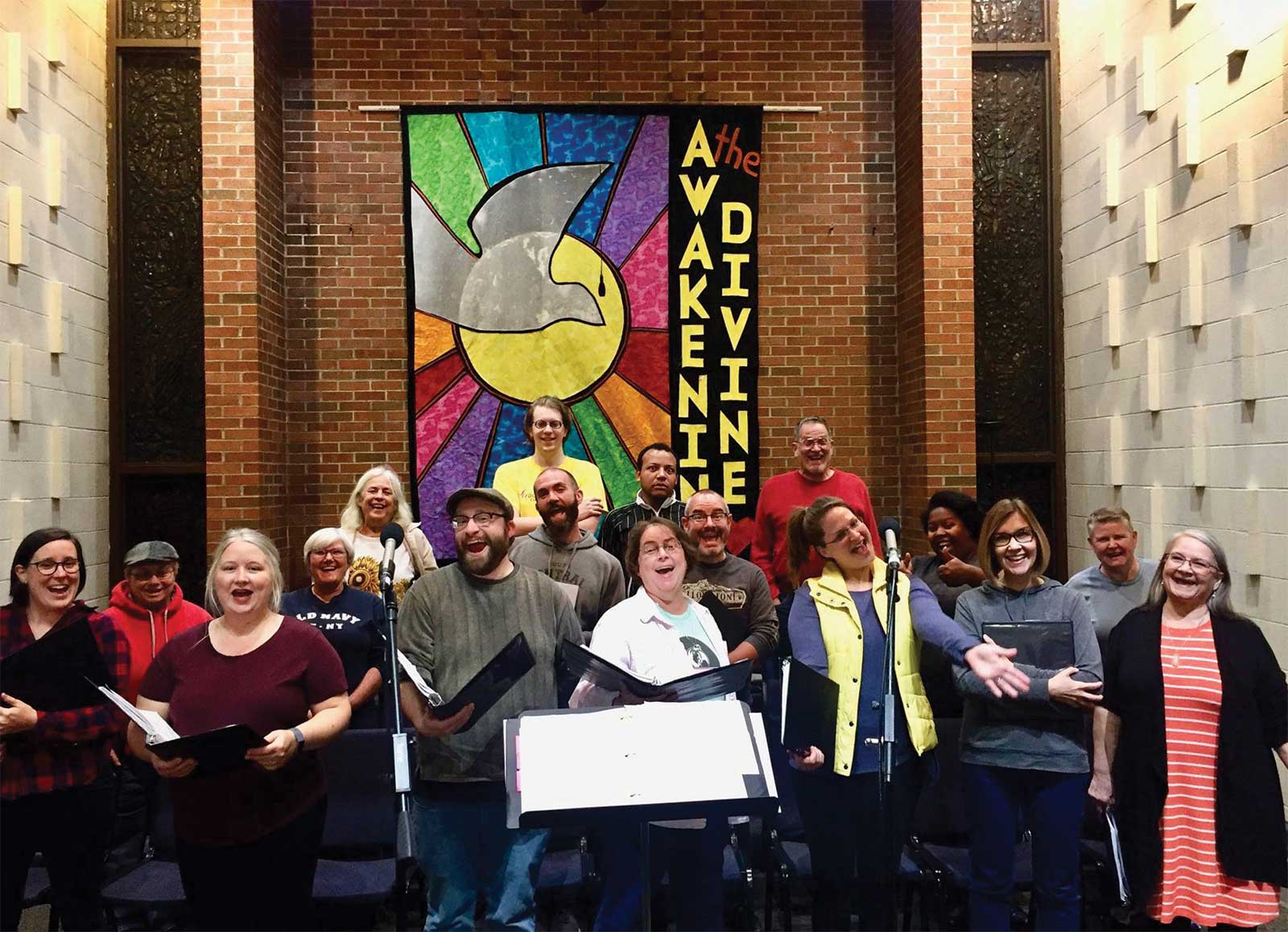 The Quorus advocates for change and brings a safe space to Columbia's LGBTQQA+ community.
In addition to being a full-time jazz vocalist, songwriter, pianist, and music teacher, Audra Sergel — the founder and artistic director of the Quorus — spends countless hours in the name of its mission: to be a positive, caring, and dynamic organization comprised of diverse advocates providing a safe space, growth, and social justice for the LGBTQQA+ community.
"We are a non-auditioned, community choral ensemble that is made up of people from the LGBTQQA+ community, meaning for lesbian, gay, bisexual, transgender, queer, questioning, and allies," Audra says.
The idea to create the choir came out of a national tragedy, when 50 people were killed at Orlando's Pulse nightclub in 2016. "I realized that just being out wasn't enough to serve my community," Audra recalls. "The idea didn't come to me until I attended the vigil, and there wasn't a choir to mourn what had happened."
Five months later, the Maryville native founded the Quorus. "It all came together very organically. I called certain friends that I knew I could trust and were choral composers or artists to see if they wanted to be on the board. I also had a friend that was interested in being the accompanist for the choir — so, once that fell into place, I knew I could step in to be the director."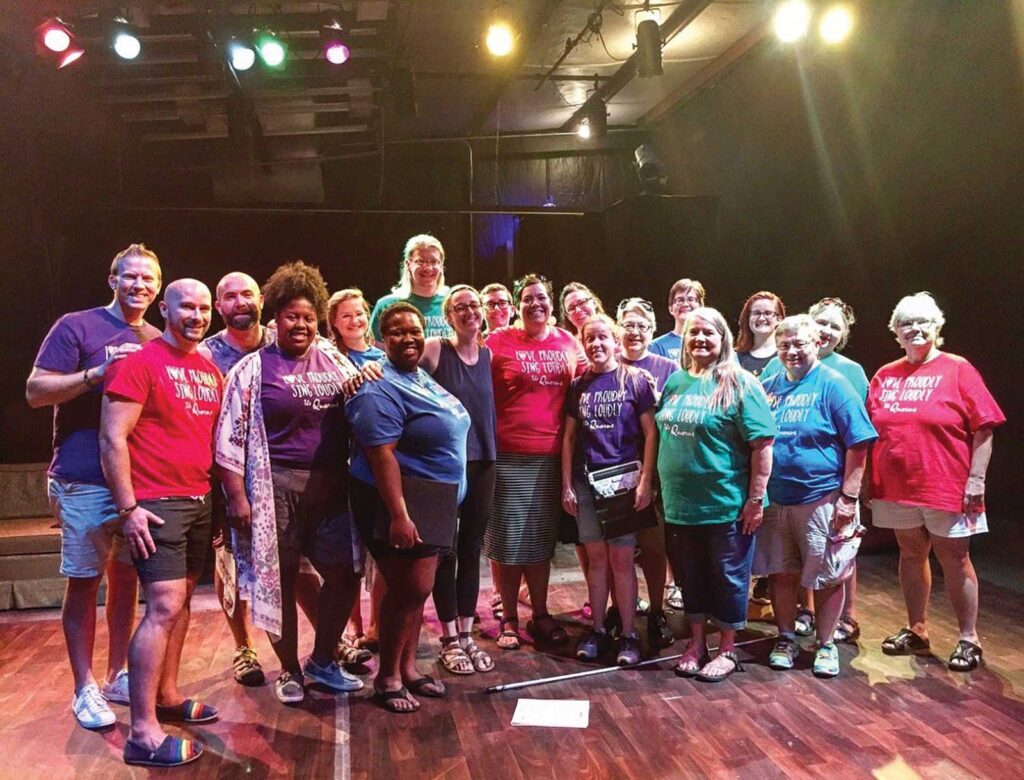 The ensemble was initially funded through Audra's private music studio, and members paid dues. In its second year, the Quorus experienced tremendous growth, in part because of its partnership with The Center Project, a local nonprofit organization and community center designed to meet the needs of LBGTQ individuals and families. "We were able to apply for grants, reach more people, and have a lot more visibility in the community by working with them," Audra says.
Today, the 30-member choir holds four concerts each year and feature music written by queer artists, such as Grammy-winning musicians like Stephen Sondheim and Elton John and local musicians like Violet Vonder Haar, whose work aligns with the broad spectrum of choral literature. The Quorus has also performed at Columbia churches, universities, Pride Prom, and the Mid-Missouri PrideFest.
Centered around music, the choir brings a safe space to Columbia's LGBTQQA+ community. "We're using the power of music to sing for a different purpose," Audra says. "We're singing to bring about social justice and change, which is why it's so incredible to see like-minded people in the community come together to sing."
Audra says she finds herself overwhelmed with the support she has received since founding the Quorus. "I didn't realize how much I needed a safe space, and I know that my friends feel the same way. We've found such a great community through this group," Audra reflects.
As for the future, Audra hopes to continue evolving the ensemble to meet the group's needs. "Because the pandemic canceled a season, it's important that we regroup to decide what type of musical ensemble we want to create now," Audra says, mentioning that there is interest in doing both choir and rock band. "There are other things on the horizon, but they're all in response to our members asking for them."