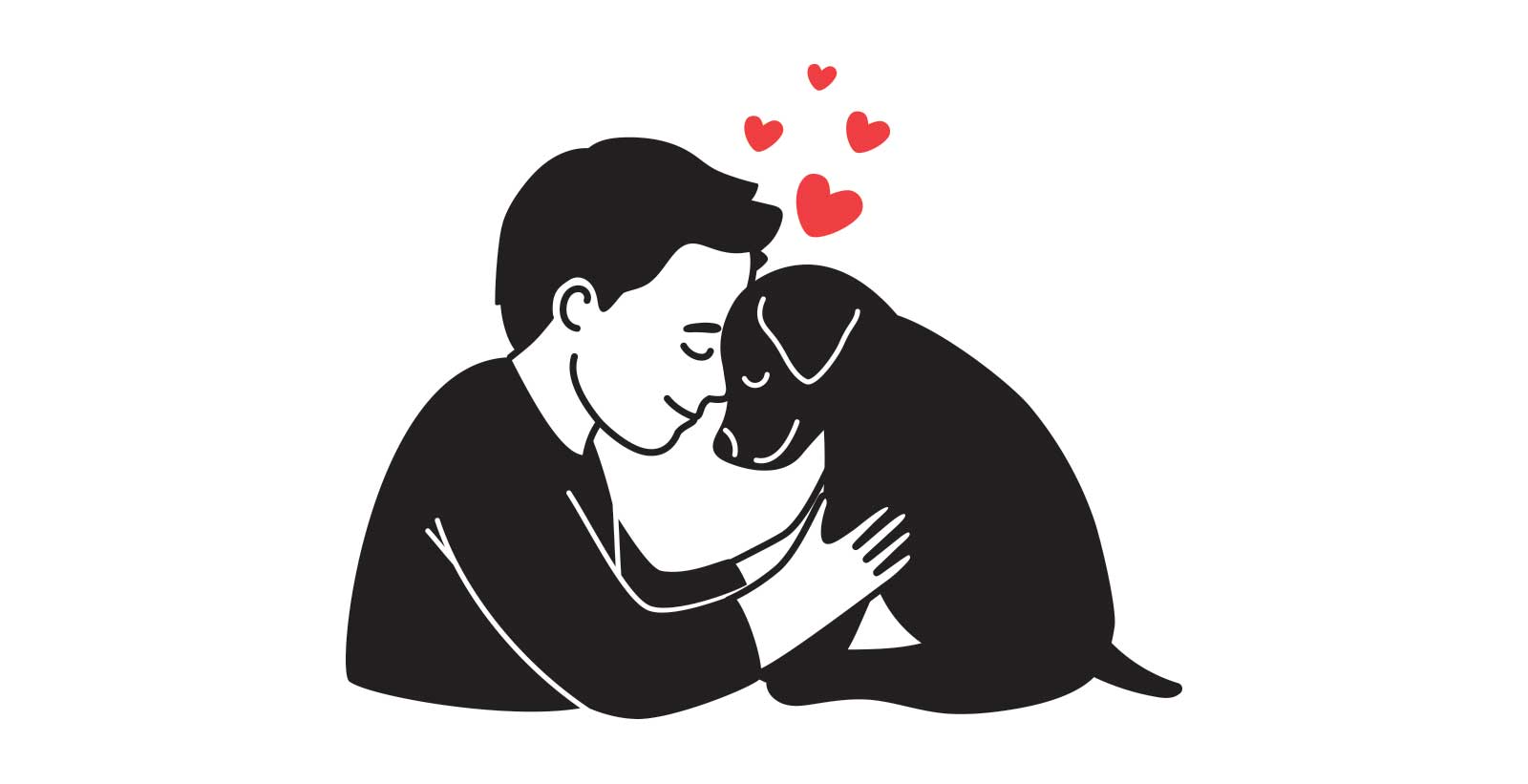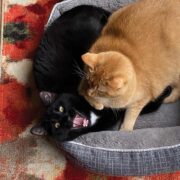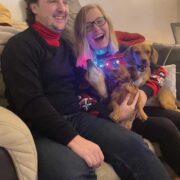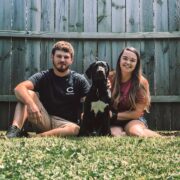 View Gallery
When there was time, the time was right.
As life screeched to a halt around the country in March 2020, the phones at area pet rescues started ringing off the hook. Applications for foster families and adoptive pet families filled email inboxes, and volunteers and staff were busier than ever, working quickly to place much-wanted dogs and cats in new forever homes.
"Things picked up pretty fast when we shut down in Columbia. It happened all at once," says Giulia Hall, operations director for Columbia Second Chance, a foster-based rescue focused primarily on dogs and cats. "We couldn't get dogs in fast enough for adopters."
Columbia Second Chance rescues and rehabilitates dogs and cats from all over Missouri, placing them in foster homes until they are adopted. The organization rescues animals from different sources, including overtaxed animal control departments that don't have the resources to care for all the homeless animals they locate. In a typical year, they place around 750 dogs and cats. This past year, thanks to COVID-19 shutdowns and quarantines, they placed nearly 1,000.
"We took a huge jump," Giulia says. "We also had a huge jump in foster homes, which helped significantly."
Although Columbia Second Chance has room to house cats at its adoption center in Boonville, they rely on foster homes to determine the number of dogs they can place, as they all start in foster homes. But with the shutdown, foster families were also stepping forward quickly, volunteering their services to care for dogs and cats awaiting their new home. Columbia Second Chance's list of 15 or 20 foster homes for dogs ballooned to 30, while cat foster homes jumped from 20 to 40.
Betsy Casteel, president and co-founder of MO Wiggle Butts, also experienced what she calls an "instantaneous" increase in interest. MO Wiggle Butts specializes in female dogs and puppies, and while she says there is always a positive response to a new litter of puppies, what happened in March 2020 was remarkable.
"If I had 5,000 puppies at the start of quarantine, I think I would have placed them all before they were four months old," Betsy says. "If moms had 100 puppies instead of eight at a time, I could have placed them all. We placed every single dog we could get our hands on."
Small Hurdles for Big Rewards
Accommodating the number of requests for a new four-legged family member was a challenge in itself, and the pandemic required rescues to alter the way they place animals. Both Second Chance Columbia and MO Wiggle Butts have online application forms, but meeting a potential dog or cat during a pandemic required a bit of creative thinking.
For privacy reasons, MO Wiggle Butts doesn't send potential adopters to foster homes, so they often meet in public places like PetSmart. With many public places closed, the options for public, well-lit locations were limited.
"Some of us placed an awful lot of puppies from the back of our cars in the PetSmart parking lot," says Betsy. "It was an OK compromise, and we were sure glad to have it available."
Second Chance Columbia relied on video chats and Zoom calls for initial screening interviews, then arranged meetings at the adoption center or other outdoor locations where people could maintain social distance.
'It's really hard because you can't shop online for a pet; you have to see that you have a connection," Giulia says. "We were doing lots of outside meets where people could be far away from each other and still feel comfortable. Our volunteers were awesome at rolling with the punches. People were there for it, we just had to figure out how to make it happen."
While interest in pet adoption increased, cancelled events and fundraisers meant that pet rescues had to navigate funding challenges, too. Giulia says that grants they typically win did not pan out last year, as hundreds of shelters and rescues competed for the same limited resources. While most rescues charge an adoption fee, those dollars are stretched to cover spays or neuters, microchips, shots, and supplies for each dog and cat prior to adoption.
"We are lucky that we get services at a low cost to us, because that can easily be $400 to $500 at the vet," Giulia says. "For the vast majority of animals, we take a hit on our fees, so that's not a source of income we rely on."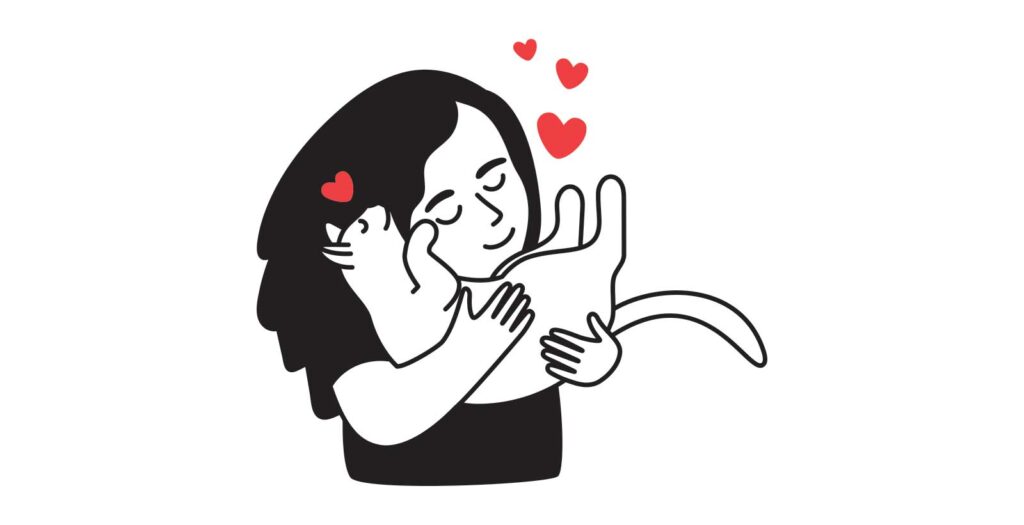 Although there was some concern that when quarantine lifted, people would begin to return pets to the rescue, Betsy says they have not seen that fear materialize. There are always some adopters who don't realize what taking home a puppy entails, or have their circumstances change, but Giulia thinks that people had plenty of time to get attached to their new companion.
"Instead of the returns we were expecting, we have seen a lot of separation anxiety with these animals, because they have never known anything but their person being home all the time," Giulia says. "We are committed to providing support and resources and will do whatever it takes to keep an animal in its home."
For pets that are struggling to adapt to an owner who isn't home 24/7, Giulia encourages pet owners to utilize resources around pet-friendly Columbia, like one of the many pet daycares.
Timing is Everything
The prospect of having a lot of time at home to train a pet or help it acclimate to its new surroundings was the motivation that many needed to finally take the plunge into pet ownership, Giulia says.
"People worry that taking a dog or cat home and then going to work every day is going to be hard on the animal, which can be true sometimes," Giulia says. "A lot of people also came looking for a companion to help them through being locked down, because being home alone all the time can get lonely and boring."
As much of the country locked down, the wheels began turning for Sarah Catlin. Her three kids had been asking for a dog on and off for several years. In May 2020, with the knowledge that all three kids would be learning from home and both she and her partner would be working from home for the foreseeable future, Sarah says the timing seemed right to welcome a dog into their family.
"I figured there wouldn't be a better time to do it," Sarah says. "I also thought it would be a treat for the kids that would bring them joy and give them lots of reasons to play out in the yard and walk around the neighborhood, as we were locked down and couldn't do summer school, summer camps, vacation, the movie theatre, or the park."
After filling out an online application with Second Chance Columbia, Sarah received an email about Bo, a 75-pound, 4-year-old, house-trained dog that the organization had recently received. After connecting with Bo's foster mom, Sarah says she loaded the kids into the car for a surprise visit to meet Bo.
"We threw the ball for him a whole bunch of times and the kids were instantly in love," Sarah says. "We went home, and I think the next step was [paying] the adoption fee, then a day or so later we picked him up for a week-long trial visit and never looked back."
Bo has settled in to his new home and, according to Sarah, was the perfect pandemic addition for her family.
"He peed in the house exactly one time the first week," Sarah says. "He doesn't chew on things he shouldn't. You can let him out in the front yard to do his business and he does it and comes right back. He doesn't leave our yard. He gets along with our cats and our kids. He only barks one low, scary woof when a stranger comes up on the porch. He doesn't beg from the table. The kids take turns with him at night, and he will lay down in whichever room his bed is in for the night with no complaints. He is really the best dog." 
---
Strategies for Reducing Separation Anxiety in Your Pet
As more and more people begin to return to work and life begins to look more normal, Giulia Hall, operations director for Second Chance Columbia, offers tips on reducing separation anxiety in your pet.
Practice, Practice, Practice
Put your shoes on and grab your jacket, briefcase, cup of coffee, or backpack and walk out of the door. Then, walk right back in. For many animals, their anxiety comes out as they watch their owner prepare to leave. When you practice your routine, it helps reduce the association and anxiety around those preparations.
Don't Be Afraid to Kennel
Most dogs feel a lot of comfort in their kennel, and that can abate anxiety when you're not home. Dogs equate their kennel with safe space. Kenneling also reduces the possibility that a dog could become destructive and hurt themselves in their desperation to get to their owner.
Use Your Resources
In pets with extreme separation anxiety, don't be afraid to talk to your vet about medication to reduce their stress until they get into their new routine. Dogs, and even cats, can suffer from extreme separation anxiety. Utilizing medication doesn't mean your pet will be on it for life, and it can be an invaluable tool in easing your pet's anxiety.
Second Chance Columbia also offers the services of a trainer as well as volunteers with a wealth of knowledge about pet behaviors who can offer strategies to help you comfort your dog or cat.