Clownfish and Coral and More, Oh My!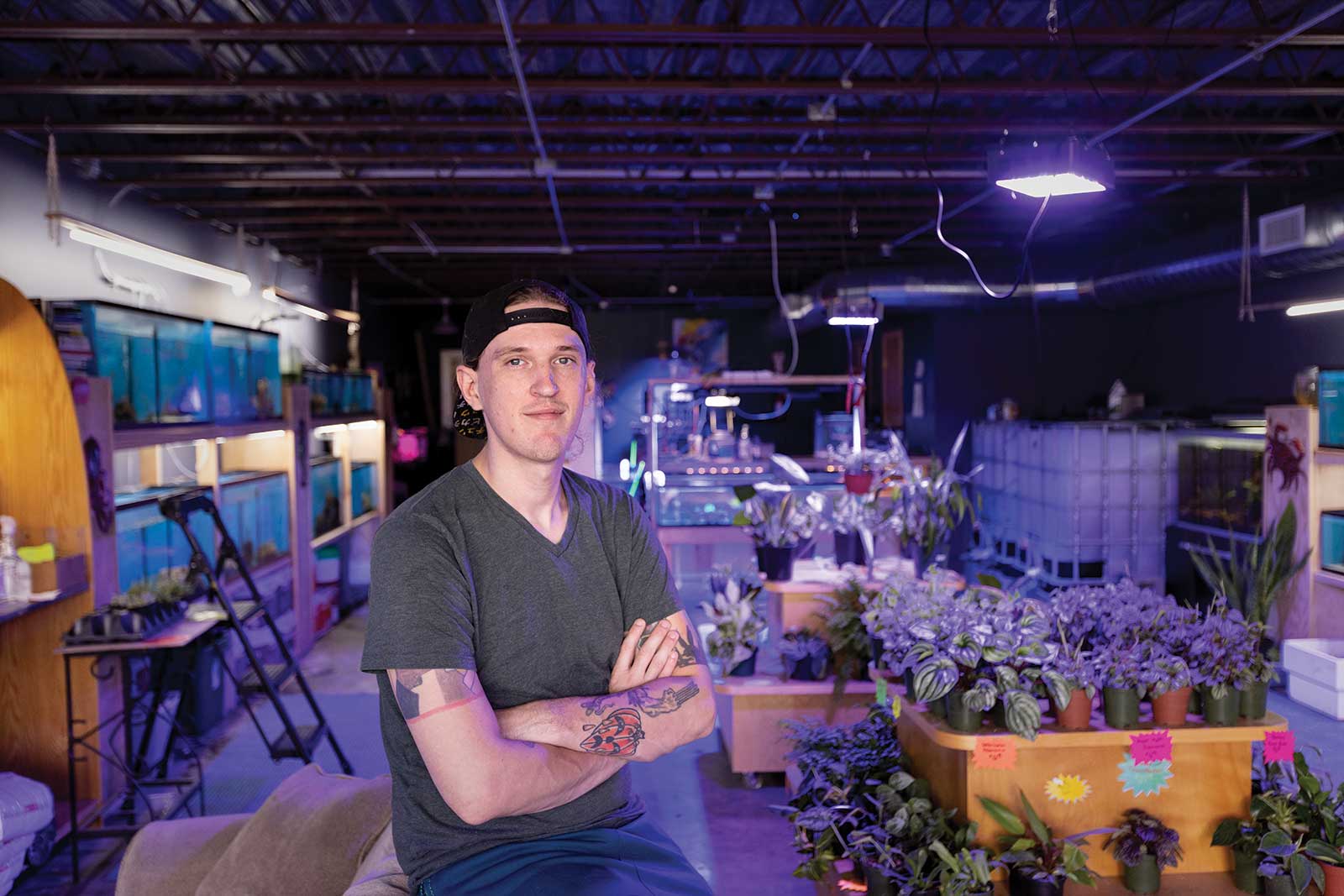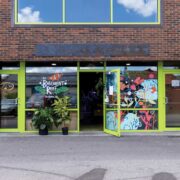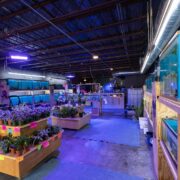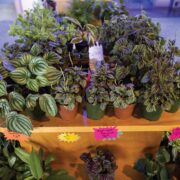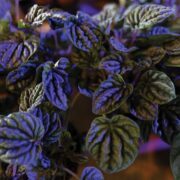 View Gallery
The Basement Reef brings rare aquatic life and plants to Columbia.
From clownfish to coral to cacti, The Basement Reef specializes in the less common, the out of the ordinary. The aquatic life and houseplant store opened in the North Village Arts District last July and is celebrating its first year of being in business.
Opening a new business during a pandemic might not be for everyone, but Basement Reef owner Anthony Willroth found that the moment was right to take control of his work environment and open the store. "There was a big hole in the local market on the saltwater end of things," he says. "Columbia hasn't had a wonderful saltwater shop. It deserves to be done right, and I saw the opportunity in the market."
Adding freshwater fish and houseplants was a way to flesh out his business plan, Anthony adds. With a background in aquatic pet retail and a knowledge of the hobby aspect, he was ready to start his own business. "My wife and I started out with one aquarium at home. One led to two, and now eight years later, here we are with a store," Anthony says.
Fish Fun for Families and Hobbyists
Today, the store's exterior windows beckon enthusiasts and families alike inside with a recently created mural by local artist Adrienne Luther, who painted a brightly-colored scene of fish and plants that adds to the North Village Arts District vibe. That fun, welcoming look is what Anthony hoped to achieve. "People come in with their families and young children," he says. "Even if you're not shopping, you can learn something and enjoy your time here."
Inside, the store offers aquariums stocked with rare finds that aren't available elsewhere in Columbia. In terms of freshwater fish, Anthony says they specialize in less common types, and the stock rotates frequently. "With the freshwater fish, there's already a number of places you can get your 'bread and butter' freshwater fish. We carry flashier fish for your aquarium," he says.
Saltwater fish are the anchor of the store, with the Basement Reef carrying rare fish and corals. At any given time, the store may carry close to a dozen different varieties of clownfish and 400 live fragments of coral. "We carry things you can't walk into every aquarium shop across the country and find," Anthony says. While the inventory also changes, the store's most unique current offering is a hybrid saltwater angel fish, a rarity.
The store draws a lot of established hobbyists who come in looking for rare fish, but they also see a number of people who are looking to get started on the saltwater side. "It's easier than people would think," Anthony says. "A lot of people can be intimidated by it, but if you go into the situation educated, you'll be successful with it."
Rare Plants and More
The Basement Reef specializes in tropical houseplants that will thrive indoors year round. Similar to their stock of aquatic life, the houseplants they carry also are rare varieties. Typically the store has around 100 species of plants with new ones coming in weekly, from cacti to succulents to larger houseplants. "What we have one week is going to be completely different from what we have a few weeks later," Anthony says.
Some customers come in looking for the easiest houseplant to grow, and Anthony's response is that a lot of it depends on you and your situation. Are you someone who forgets about their plant? A heavy-handed waterer? "We're happy to point everyone to the right plant for them," he adds.
The best way to keep track of the store's current inventory and announcements is to follow The Basement Reef on social media, where Anthony frequently posts photos and videos ranging from livestreams of tropical plants to pictures of emerald crabs.
Moving forward, The Basement Reef hopes to keep expanding the types of products they offer and eventually grow their own corals and plants, becoming both a retailer and producer.
The Basement Reef sees itself as a resource for people getting started and those who already consider themselves hobbyists. "If you're into the aquarium and houseplant hobby, we are a fantastic place to find things and a resource for people who want to get into those hobbies," Anthony says. "We love nothing more than to help other people get started."
The Basement Reef
110 N. Tenth St., Ste. 6
(573) 442-2954
thebasementreef.com