Angela Drake: Woman of Excellence in Education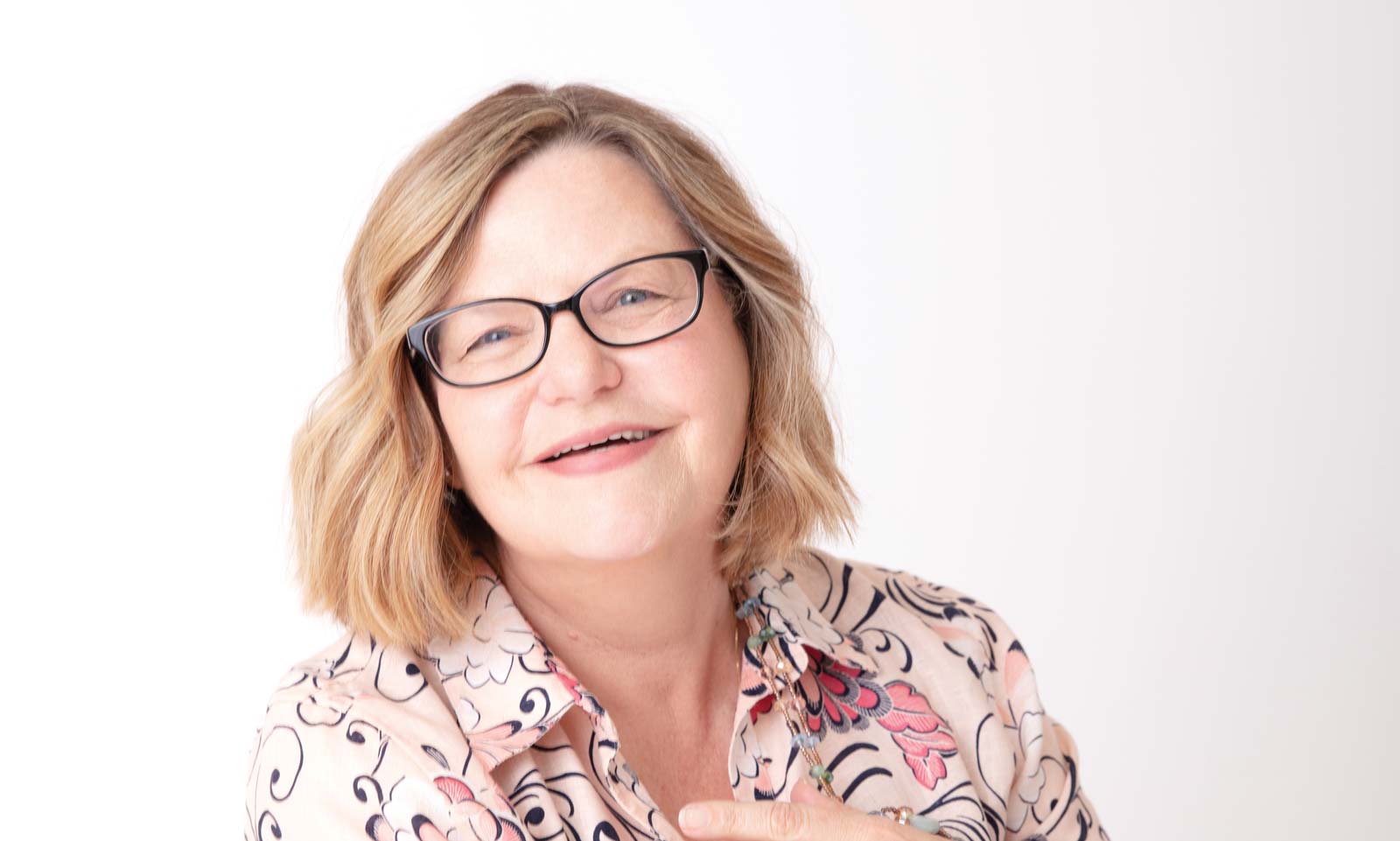 Veterans Clinic Director, MU School of Law
Angela Drake's veteran clients — those who served the country and were willing to pay the ultimate sacrifice — make her day at the office a "piece of cake." Angela, as the director of the veterans clinic at the MU School of Law, now teaches future lawyers to support and help with legal services for veterans, a job she refers to as the best in the world.
"I learn about military history from the people who served in the actual battles, I observe family members rise to the occasion when help is needed to care for a loved one, and I watch future lawyers learn and grow into zealous advocates," she says of her position as director of the clinic.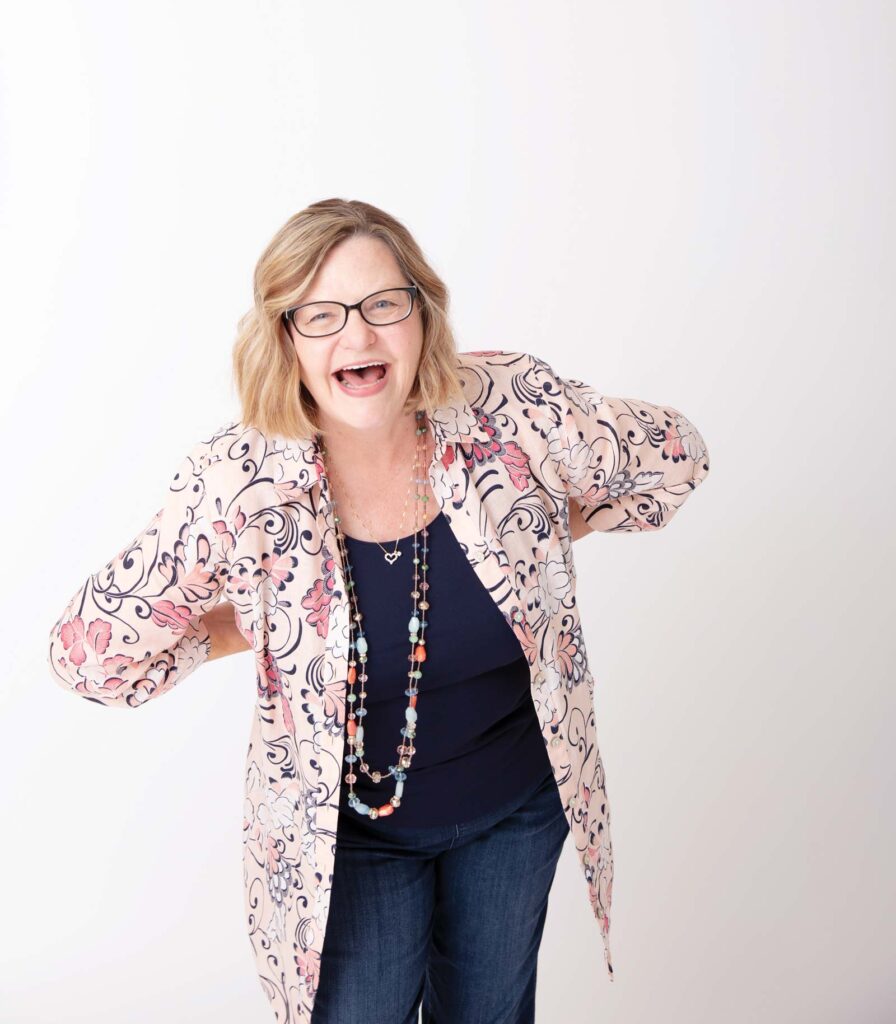 While she's the teacher now, she's still learning from plenty of other women of all ages. Her most recent mentor is Lyrissa Lidsky, the dean of the law school. When Lyrissa arrived in Columbia four years ago, Angela explains that Lyrissa navigated her way through "choppy waters" with grace. She's dealt with an array of problems, from COVID-19 to budget issues, all while defeating breast cancer, and she's remained focused on doing what's best for the students.
Angela is a mentor to young women working to be lawyers, too. "When I talk to younger women, I want to provide encouragement more than [just] advice," she says. "Strength comes from navigating in a changing world, and mentoring involves more than just explaining how the world worked for me."
Angela's last professional goal she accomplished was serving as the president of the National Law School Veterans Clinic Consortium, as it's important to her to see that other law schools have strong clinics that address the need for legal services for veterans.
For 2021, Angela wants to focus more on finding the right balance in life, and to accept that it's okay to dabble in a few things here and there in order for her to enjoy life to its fullest.
To Angela, being a woman of excellence is a lot of gratitude. She says: "I looked at the past finalists and I am of course humbled and flattered and surprised after seeing them. . . . I am genuinely grateful for this very kind acknowledgment. Thank you."
---
Women of Excellence 2021 is sponsored by:

---
Honorable Mentions
Shaashawn Dial
Director of Diversity, Equity, and Inclusion, Stephens College
Shaashawn Dial is a history maker — or HERstory maker, as she says.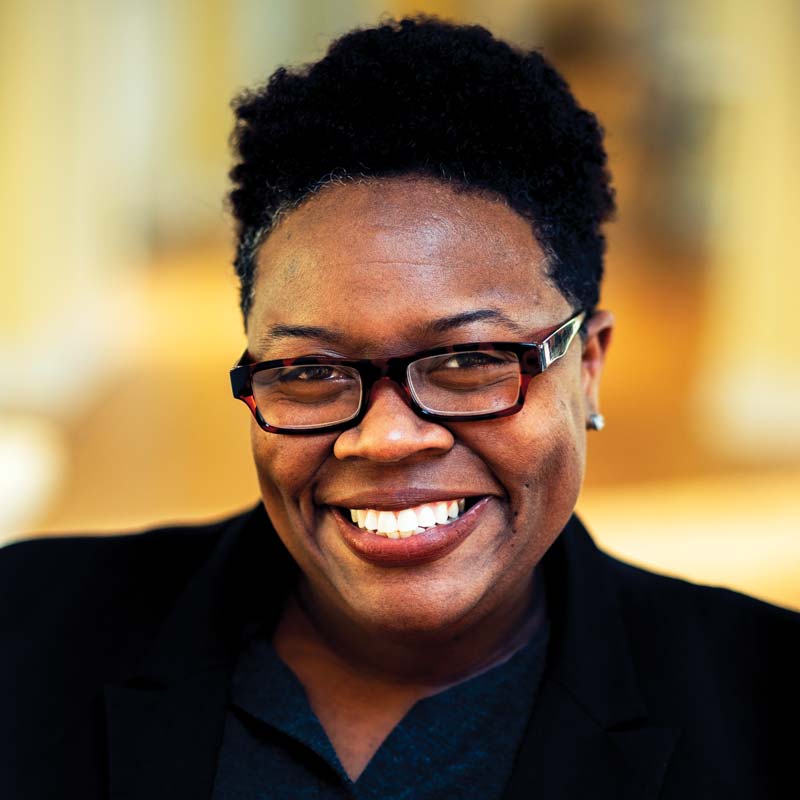 Currently, she's making history as she serves as the inaugural director of diversity, equity, and inclusion at her alma mater, Stephens College, which she says is a humbling, surreal, amazing, and a purpose-filled journey. "I work with the most talented senior leadership team of my career, and I am part of an ecosystem that gets women and knows how to center women in all we do," she says.
In this role, Shaashawn embeds diversity, equity, and inclusion into everything the college does. Since she began at Stephens, she has created and taught a class during the fall 2020 and spring 2021 term, and she serves as the advisor to three student-led organizations: Rainbow Alliance, Black Women Enlightened, and KWWC (an online radio station).
Shaashawn's next big goal for 2021 is to defend her dissertation proposal. She wakes up between 5:30 to 6 a.m. to work on the dissertation proposal for an hour before she heads to Stephens College to start checking emails or consulting any business. Picking up her dissertation before she pours herself into helping others, reviewing protocols and procedures, and whatever else the day brings has been revolutionary for her, she explains.
For Shaashawn, being a woman of excellence means gratitude: "Gratitude for someone(s) that took the time to nominate me, publicly acknowledging my skill sets and contributions . . . [and] that the U.S. structures designed to oppress my multiple identities have scarred me but not broken me."
---
Michelle Baumstark
Community Relations Director, Columbia Public Schools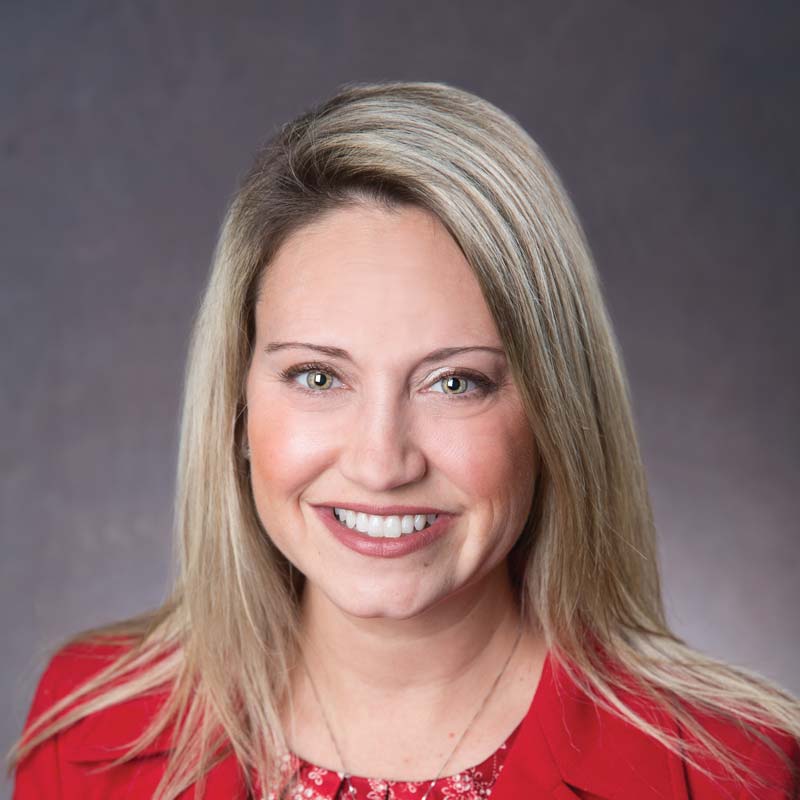 "I love my job. It's challenging, it's chaotic, it's different every day. It allows me to blend the only two things I ever wanted to be when I was little — a teacher and a reporter," says Michelle Baumstark, community relations director of Columbia Public Schools.
For Michelle, it's the best of both worlds to work in both public relations and education.
And when Michelle says she loves her job, she means it. She's motivated by what she sees every day in Columbia schools. She's motivated by the support and belief the community has in Columbia schools, and she's motivated to maintain that trust. And for the past year, with the constant changes brought on by COVID-19, getting through it while maintaining the standard she's set for herself has been one of her recent professional goals.
Michelle's next goals for 2021 are to welcome the new superintendent to Columbia and to return to a traditional school year. After the craziness of tackling the curveballs of 2020, Michelle is also hoping to regain her work-life balance again.
For Michelle, a woman of excellence is someone who's ready to break the glass ceiling. "A woman of excellence is someone who strives to innovate, break through ceilings, and who is a leader that isn't afraid to be heard, navigates others through a crisis with poise, and inspires others to accomplish [their] goals, work smarter, and never give up. It's a woman on the rise and who inspires others to rise with her," she says.