Photos by Keith Borgmeyer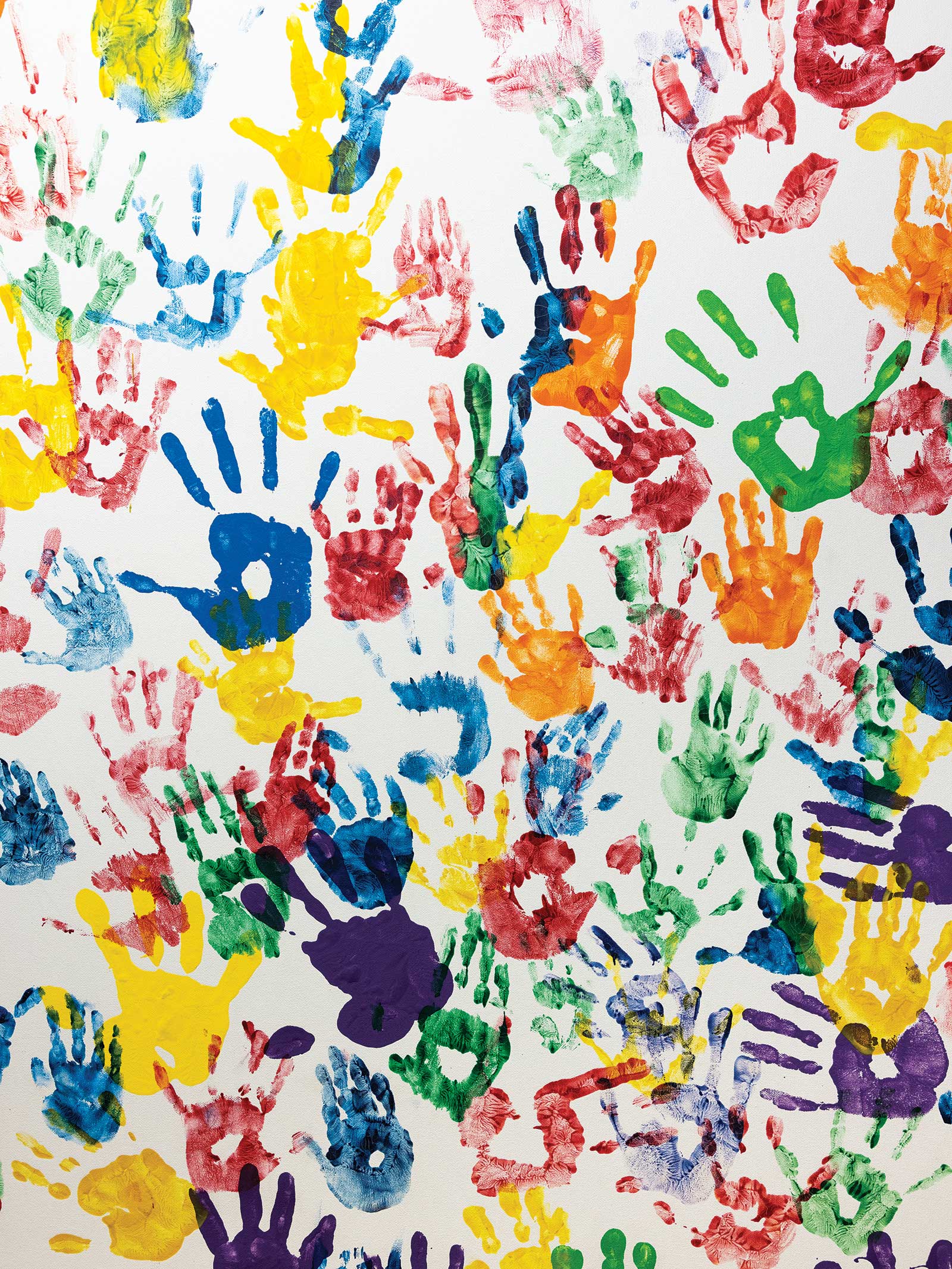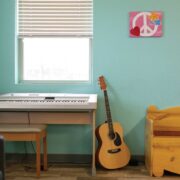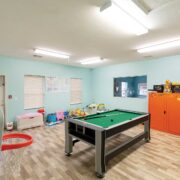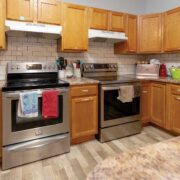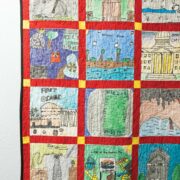 View Gallery
35 years of serving children and families in need.
From her office window, Janie Bakutes can see children playing on the playground, and it reminds her of why she does what she does. With 17 years spent as executive director of Rainbow House — and 30 years prior to that with the State of Missouri Social Services in Adair County — helping and advocating for children in need has been her life's work. Rainbow House's Regional Child Advocacy Center and emergency shelter provides a very real service for kids and families in crisis.
"I think the thing I love the most about this place is our history — we consider ourselves a gem in the community because we've been here since 1986 and our mission statement hasn't changed," Janie says. That mission is "to keep children safe and to support families in crisis through prevention, assessment, and intervention in child abuse and neglect."
Now in its 35th year of operation, Rainbow House got started in a farmhouse on Oakland Gravel Road under the guidance of founder Kathy Hughes, an experienced foster mom who saw a need for a nonprofit emergency shelter for children experiencing homelessness or those in foster care for up to 30 days. The house was able to provide beds for 12 children up to age 18; the budget that year was $55,000. Today, the shelter still has beds for 12, but operates on a $1.4 million budget. In 2020, 138 children stayed in the emergency shelter for a total of 1,948 nights. The average length of stay for these kids was 14 days. Kathy is still involved with Rainbow House today.
Children in the shelter come there by one of two avenues: They are referred by Missouri's children's division when they are wards of the state and awaiting foster home placement, or they come from the family itself for either crisis care or respite care. The crisis care aspect is for kids whose family is experiencing an unexpected crisis, such as hospitalization, eviction, or entering rehab. Respite care serves families who need temporary child care for caregivers who have special circumstances like a job interview, medical procedure, or court appearance and have no other means of care. All of these services are provided free of charge.
At the beginning of the pandemic in 2020, when daycare centers were closing, Rainbow House was able to get state approval to provide seven more beds by converting a therapy room into additional shelter space. For five weeks, they offered these additional beds free of charge to children of first responders and essential workers who were scrambling to juggle work and child care. While everything else was shutting down, Rainbow House did not close its doors for even a day during the pandemic.
Janie says the community may not be aware of how Rainbow House has helped families when the unthinkable has happened, pointing to one example from years ago. "There was a horrific vehicle accident on I-70 years ago that involved an entire family," she says. "The two parents were seriously injured and their three children were not — the parents required hospitalization, so we answered the call from law enforcement and were able to accept the children into the shelter until relatives could travel in from a couple states away to pick up the kids."
In 1998, Rainbow House added its Regional Child Advocacy Center, which serves 11 counties (Adair, Audrain, Boone, Callaway, Cole, Cooper, Howard, Macon, Monroe, Randolph, and Shelby). This center is for children who are believed to be suffering physical or sexual abuse or who witnessed a crime. Children are referred to the center by the children's division of the Department of Social Services, law enforcement, or juvenile detention. The center provides a safe place for forensic interviews and medical evaluations, as well as therapy and support groups. The interviews are sometimes used as evidence in court cases, and the interviewers are often subpoenaed to testify. In 2020, the center provided 456 interviews. The Regional Child Advocacy Center is one of just 15 in the state, and Rainbow House is the only agency in Mid-Missouri that provides both an emergency shelter and child advocacy services.
Rainbow House moved to its current facility, on Towne Drive, in 2004. The emergency shelter is staffed 24/7 by at least two full-time youth specialists, who work in three eight-hour shifts. For youth specialist Serenity Cave, who has been with Rainbow House for a year, a typical shift includes making snacks and meals, doing activities with the kids, putting them to bed, and being a supportive, smiling face that the kids can trust. She says she has been surprised by the stories she's heard — every child is there for different reasons.
Youth specialist Tawnie Nelson says her favorite part of the job is when the kids run up to her and hug her when she starts her shift. "It makes me feel like I'm making a positive difference in their lives," she says.
Youth specialist Caitlin Niendick says what has surprised her on the job is how adaptable the children are. "I think the resiliency these kids show [is] a bit surprising — just seeing how smiley and happy the kids are is a great surprise," Caitlin says.
Janie says it's the dedicated staff, like these youth specialists, that make Rainbow House a success. "I think the thing that makes us strong as a nonprofit is finding the right people, because obviously, we're not paying six-digit incomes," she says.
In addition to state funding and grants, Rainbow House raises money through two popular fundraisers: A masquerade ball and a golf tournament. The masquerade ball was canceled in 2020 due to COVID-19, and Janie says it's unclear if it will take place this year. Despite the disruption in fundraising, Janie feels confident Rainbow House will survive, largely crediting the support of the local community for keeping them going all of these years. Community donations account for about half of their operating budget.
"The beautiful part of what has helped us sustain is frankly the community in Boone County and Columbia," Janie says. "If we need something, we reach out and I guarantee we'll get it. It's just that simple. The generosity of this community really shows the way it has embraced Rainbow House and trusts us. The community has kept us going, and it's an honor to serve this community. We feel respected and appreciated, and that was Kathy's vision all those years ago."