Music in Hummingbirdhouse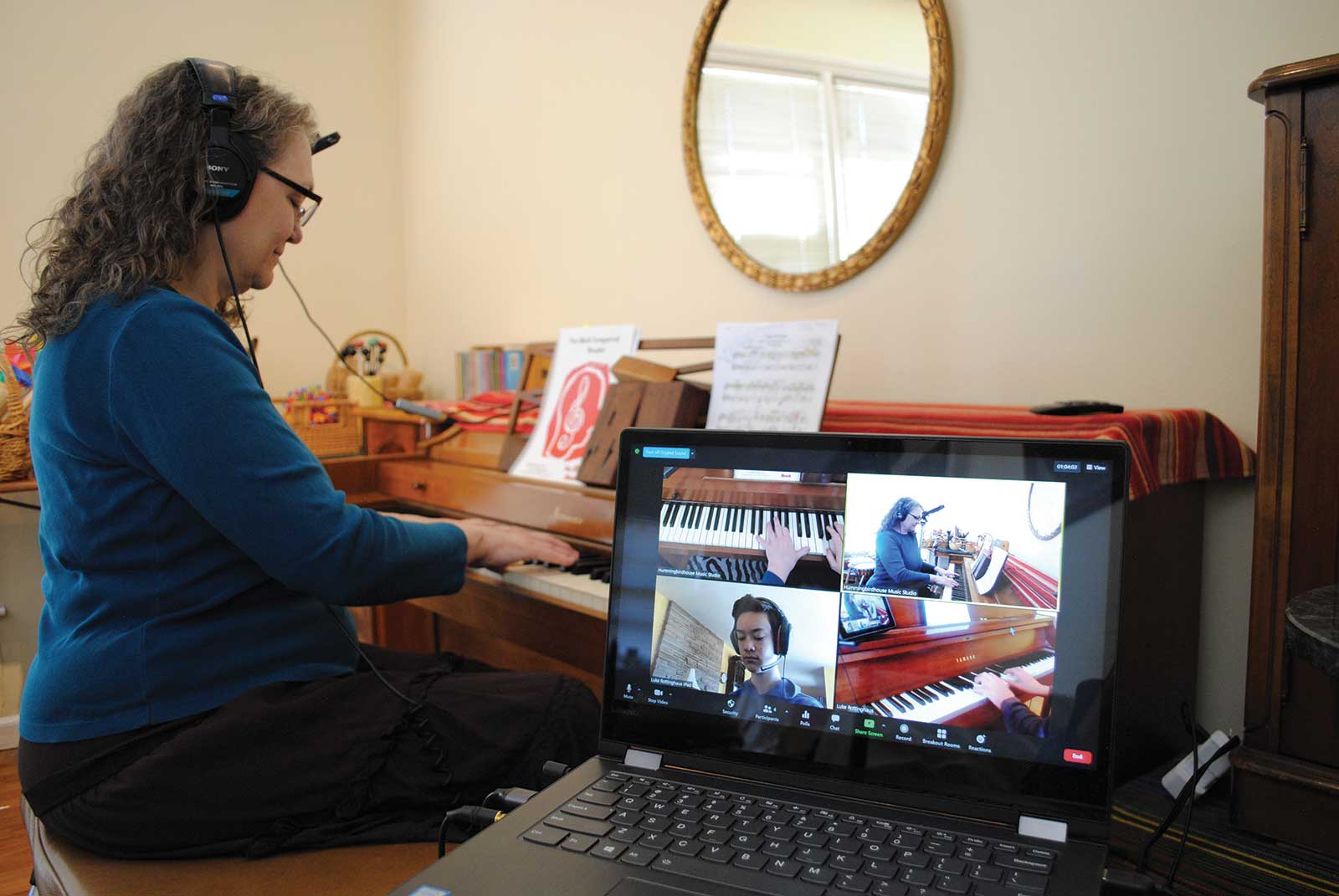 A music studio for helping children with disabilities.
In most people's lives, music is a vital thread that sweeps the soul and mind with inspiration, excitement, and creativity. However, though most people like music, Americans are no longer as good at making it as they used to be. Columbia music teacher Margaret Waddell is working to change that by employing a cutting-edge teaching method on her younger music students.
Backed by years of experience as a music educator, Margaret believes the best way for children to learn music is to mirror how they learn language. Margaret says that, prior to the last century, children learned music by observing the musicians who were common in American social life. In the same way children listen, observe, and practice language, American children would listen, observe, and practice music from the culture around them. At her business, Hummingbirdhouse Music Studio, Margaret is revitalizing this way of learning with her students, who can sometimes be as young as newborns.
"It's a process of understanding the developmental stages of acquiring music language," Margaret says. "On one hand, it might seem complicated, but on the other hand, it's very natural when you look at cultures and tribes who play with children with music. We've been losing this active musicking for one hundred years in our country because music has moved from being the center of the family to being outside the family."
With this natural way of learning music, Margaret also helps children with disabilities such as ADHD or autism.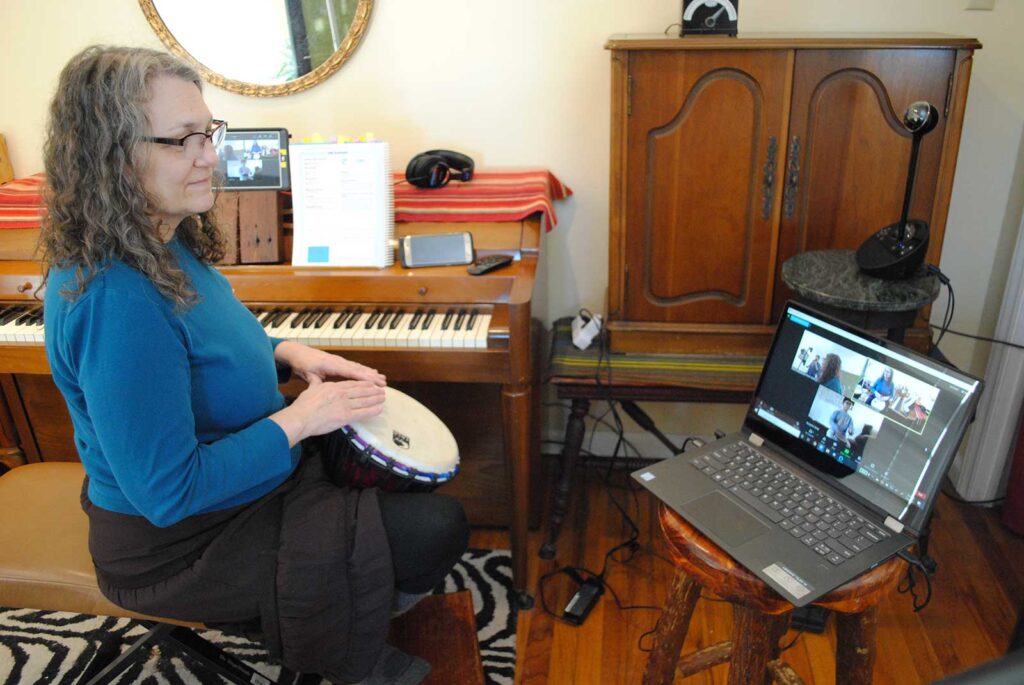 "The way I think of it is that I teach people of all ages, abilities, skill levels, strengths, and weaknesses," she says. "Basically, I'm not judging people on categories. I treat each person as an individual."
Margaret's inspiration for helping children with disabilities through music came from childhood.
"My first experience with a child with Down syndrome was when I was 10," she says. "My step-grandfather explained to me before we left home the nature of this child's condition and explained to me how I needed to respond to them. It was so intriguing to me that, when I met that child, I became super focused on relating to them and interacting with them."
In her work with students with disabilities, Margaret often sees the rewards of her diligence: improved development of language skills, motor skills, and focus.
"Human beings were designed for making music," she says. "There's a period where a learner might seem passive because they're observing, and then there's the part where they're active and trying it."
Though Margaret is passionate about teaching her students music, she realizes that people still have concerns and unease about coming into the practice because of COVID-19. She has worked around this by giving online classes.
She says, "Basically, I've done everything I can technology-wise, and I keep thinking about what more I can do and how I can make it more perfect for the children."
Margaret has noticed new benefits of online learning for her students. "One thing that is really amazing to me is that children are playing the piano more with their parents and siblings," she says. Margaret has pointed out that the strength of familial relationships and home life stability can really encourage a child's success in music, particularly with the teaching strategies she uses.
Concerning the future of her music studio, Margaret has one major goal she would like to realize soon: "I really look forward to seeing my students when it is safe to be in close quarters singing together again.