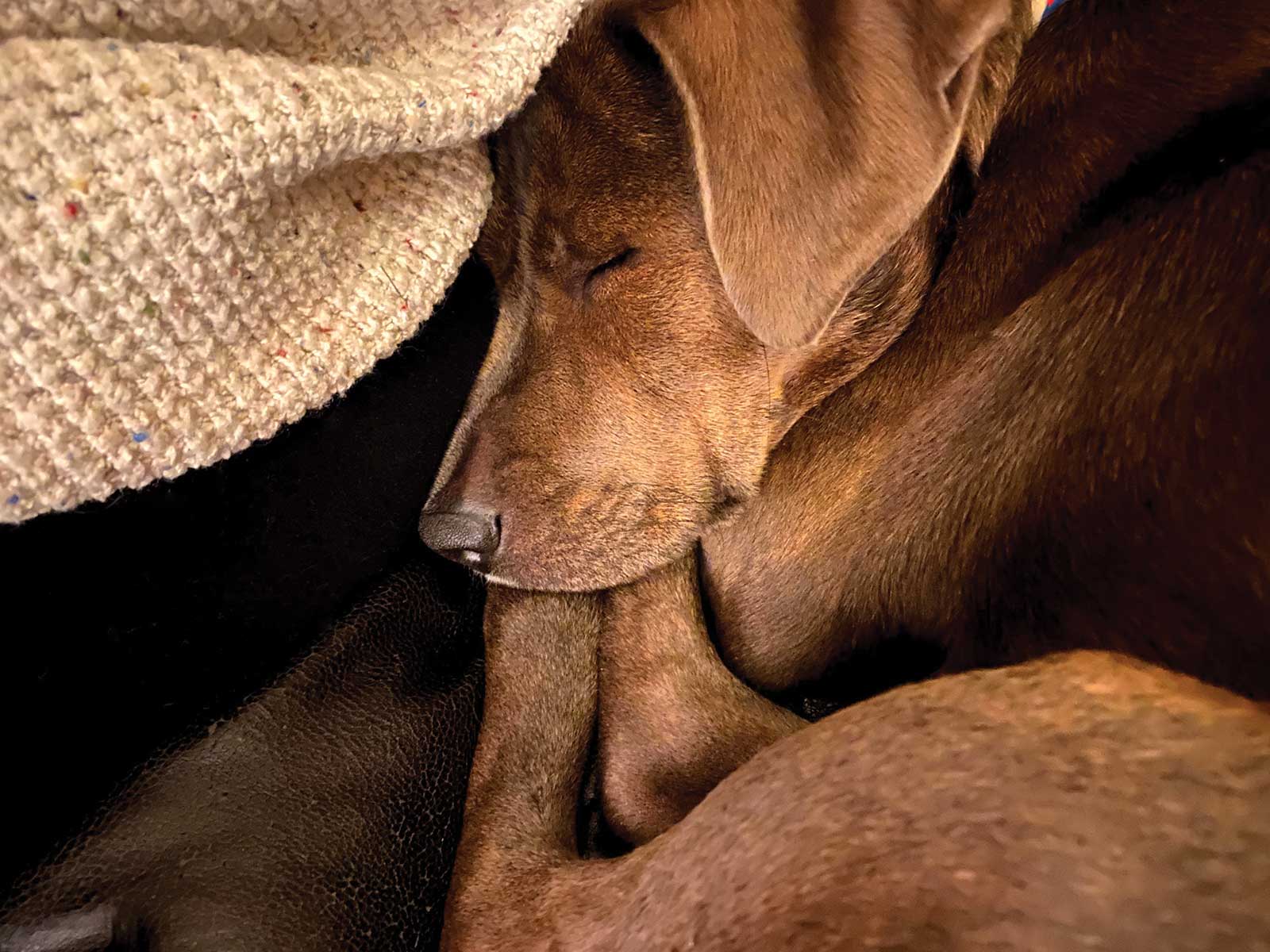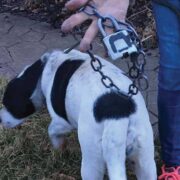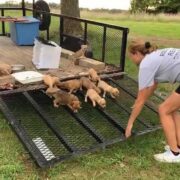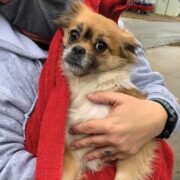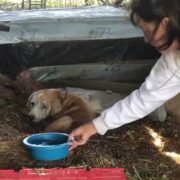 View Gallery
Unchained Melodies Dog Rescue gives dogs — and people — a much needed fresh start.
For Melody Whitworth, director of Unchained Melodies Dog Rescue, it all started with one dog.
"When I moved here from out of state, I saw a dog chained to a tree and I didn't know how to help it," she says. "I reached out to everyone that I could to get help, but there were no laws regarding chaining dogs or having a dog out in the blazing sun with no food or water."
Melody vividly remembers this moment that led to a lifelong passion for animals. "There was just no one to protect that dog, so I decided that I would be the one that spearheaded the anti-chaining movement in our area," she recalls. "It really did stem from this one husky that just broke my heart."
After moving to Columbia from a small island where not many people owned dogs, Melody was shocked to see such blatant cases of dog abuse and neglect in the area. "I had never seen dogs treated like this, but I now realize it's an epidemic," she says. "It's a problem in every state, every county, and almost every town."
On a Mission
After volunteering for an organization in Virginia fighting against the chaining of dogs, Melody realized that more needed to be done closer to home. "I realized that being in Missouri and volunteering in an organization that far away wasn't very beneficial to the dogs here," she says. "I started doing some outreach on my own to bring awareness to these dogs, but it didn't really explode until I started my own rescue, Unchained Melodies."
From there, it snowballed, and Unchained Melodies Dog Rescue quickly gained support in the Columbia community. Melody says: "Once we became our own entity, I think people felt more comfortable about donating and supporting. We could write our own manuals, decide our own protocols, and figure out what worked for where we are, here in Mid-Missouri, which doesn't always work if you're in a cosmopolitan city."
Melody says that Unchained Melodies has their work cut out for them, especially in the rural areas surrounding Columbia, where there are fewer ordinances or laws surrounding animal welfare. Additionally, much of the area is outside of animal control's jurisdiction, so the burden of helping dogs there falls on the shoulders of independent rescues, like Unchained Melodies.
"If the dog looks like a healthy weight, even if they only have a shack to sleep in, even if the water is frozen in the winter, the authorities say [the dog's owner] is meeting the basics of the law," Melody says. She explains that, although this is frustrating, Unchained Melodies has established a kind, empathetic approach to these dog owners. "Even though there's nothing we can legally do about it, we reach out to these people as friendly, helpful volunteers offering free services, food, vet care — we're just a helpful hand."
This softhearted approach is strange to some, but the Unchained Melodies staff tries to see the good in people, understanding that very few people set out to abuse or neglect their dogs.
"People say to me, 'Oh, I don't know how you do this, I don't know why you don't get so upset at the people who are treating their animals this way,'" Melody says. "My response is that, a lot of times, things just get out of control. People are truly ignorant and they don't realize the mental and physical needs of a dog. People think so poorly of these owners, but sometimes the owners are just in a bad way. They might have to choose between feeding the dog that's out in the backyard and feeding their kids."
Melody says that Unchained Melodies finds success with their thoughtful method. "I can usually reach them and educate them on why the dog deserves more. Sometimes, they realize this, and they're happy that an organization like ours steps in and tells them we can help them re-home the dog. We get a lot further with this type of outreach than we ever do by calling animal control, the sheriff, or the police."
No Place Like Home
When dogs arrive at the Unchained Melodies facility, they are immediately vetted. Dewormed, vaccinated, microchipped, spayed or neutered — these are just the basics, and it isn't cheap. Melody says, "The majority of the dogs we get haven't had vet care and have a lot of health problems, even if they're young, so the majority of money goes to vet bills."
At the facility, staff members take the time to get to know the rescued dogs, working on behavioral and basic training before placing them with volunteer foster homes until the dogs are adopted. With a mere six kennels at the facility, Melody says that "foster homes are so, so important. If we didn't have foster homes, the dogs would have no place to go. Without them, we can sometimes reach a standstill [when the facility is full] and be unable to bring more dogs in."
Since Unchained Melodies is a charitable organization, it relies on volunteers to keep its day-to-day operations running smoothly. There are all kinds of ways to get involved, from becoming a foster home, walking dogs, or cleaning to handing out flyers or spending time in the nursery caring for puppies.
There are plenty of dogs rescued by Unchained Melodies waiting to find their forever homes. Melody urges people to consider adopting a rescue, saying, "If they just realized how rewarding it is to see a dog that you know had such a bad start in life make those slow, small progressions — to watch a dog come out of its shell and become a wigglebutt, a tail-wagging, happy best friend — it's just the absolute best feeling in the world."