Welcome Back, Josh Hawley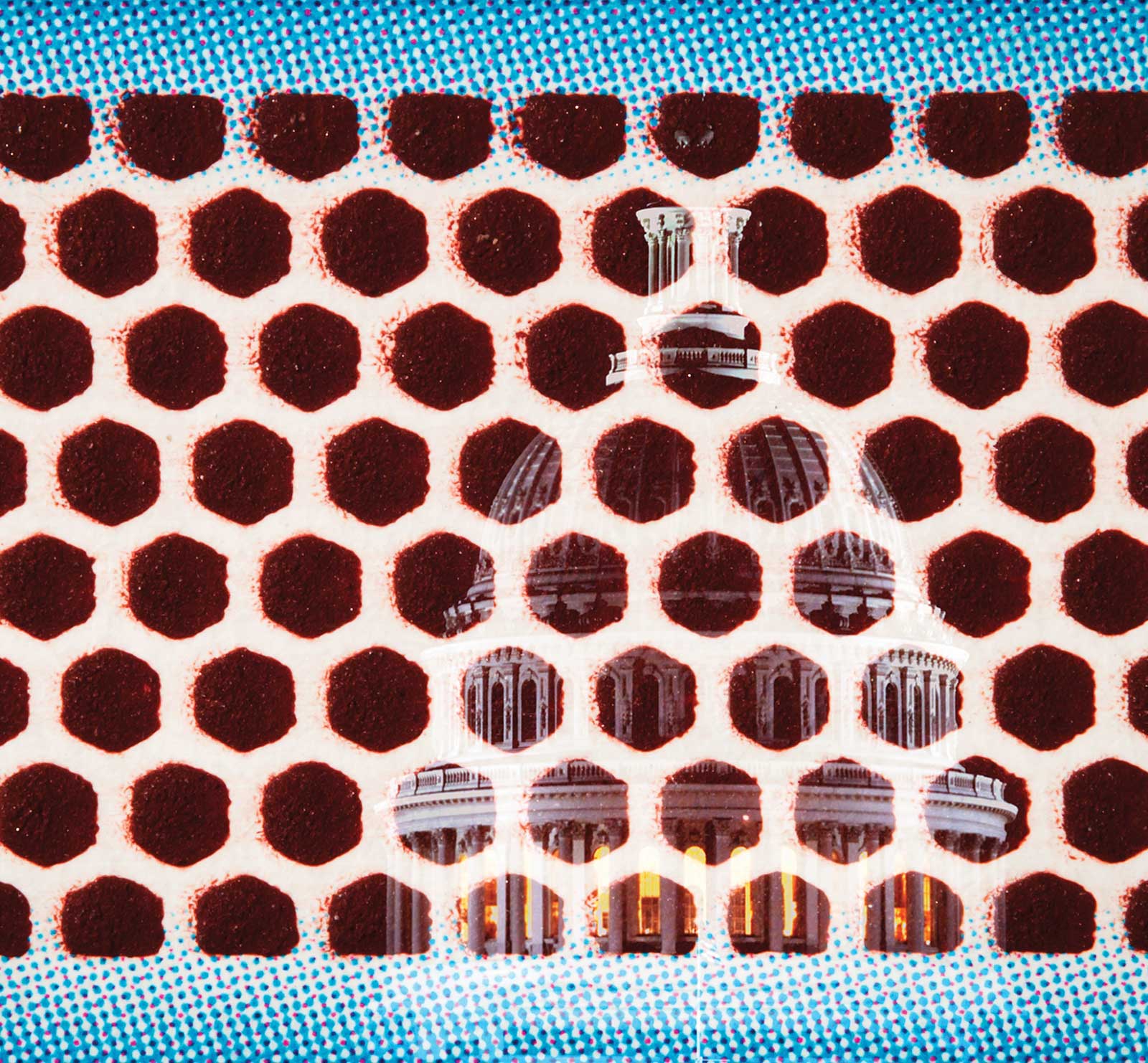 Missouri Senator Josh Hawley has been laying low from the media since the Capitol riots on January 6, but he's back and ready to share his side.
Almost since arriving in Washington two years ago, Missouri Senator Josh Hawley has been uber-accessible. His office has made him available to Missouri news broadcasters almost weekly. He stands before a camera in a Senate recording studio and reporters ask questions over the phone. His staff then emails the recorded interview for local broadcast use. An email from Hawley's office usually comes a day or two in advance to allow newsrooms to schedule and prepare for the interview.
Those regular sessions came to an abrupt end on January 6, the day Hawley came under intense national scrutiny for his persistence in challenging the Pennsylvania results in the 2020 presidential election during the Senate's ratification of the Electoral College vote. It was persistence left unaltered by the deadly riot that occurred in the halls of the U.S. capitol that same day. Critics, including former Missouri Senator Jack Danforth, a Republican favorite son, claimed Hawley played a role in inciting the violence. No one back in Missouri was too surprised by Hawley's apparent desire to lay low in the media.
What did come as a surprise was the phone call from Hawley's office on February 3. A staffer said the senator was available for an interview, and within just a few minutes. A cynic might conclude that was calculated to leave the interviewer with virtually no time to prepare, no time to dig up information which might put Missouri's junior Senator on the spot. Regardless, I accepted the offer.
Recognizing the relentless pressure on Josh Hawley, including a request from Senate Democrats that he be investigated by that chamber's ethics committee, the first question seemed obvious: "Are you going to quit?"
"I'm not going anywhere," the embattled Republican responded, without any pause. "The left-wing mob has tried to get me expelled, has tried to get me disciplined, has tried to cancel my ability to publish books [a reference to the decision by Simon and Schuster not to put out Hawley's book about Big Tech]. They want me silenced. I'm not going to be canceled. I'm not going to be silenced. I'm here to do my job."
That led to questions about the events of January 6, when an angry mob that had gathered to protest the presidential election results stormed the Capitol, damaged the building, got into deadly physical confrontations with security people, entered legislative offices and the Senate chamber, and removed property. Critics argue they were there at the invitation of former President Donald Trump, of members of his inner circle, and of like-minded lawmakers, including Hawley. Far from presenting himself as the mob's champion, Hawley holds himself out as their victim.
"I certainly wouldn't allow the actions of a criminal mob, who deserve to be in prison, to deter me or sway me," Hawley asserted. "And I'm not going to allow the left that now wants to say 'Oh my gosh, anyone who supported Donald Trump incited violence. Anybody who has been a Trump supporter is part of the mob' . . . that is not true, and I'm not going to stand for that either."
Hawley says he would change nothing about his vocal challenge to the election result, even as he decries those who celebrated that effort. "I would say to the people who rioted at the Capitol . . . they belong in prison and they ought to be punished to the fullest extent of the law."
Does he bear any responsibility for what happened at the Capitol that day?
"I think to equate leading a debate on the floor of the Senate on election integrity with a criminal riot is not only false, I think it's dangerous," Hawley responded. "And that's, in fact, what the left is trying to do now. And that's just a pretext to silence opposition, to say, 'If you took a different view, you ought to be silenced.'"
Ironically, Josh Hawley himself might have produced the most damning evidence against him in the court of public opinion. On January 6, the Associated Press snapped a photo of him walking into the Capitol with his fist raised, signaling solidarity with protestors who, at that point in the day, were still orderly. Was allowing that photo to be taken a bad idea?
"I was gesturing there . . . waving to and greeting protestors who were gathered peacefully at the Capitol . . . actually standing behind barricades," Hawley explained. "That is, last I checked, still legal in this country."
In the wake of the riot, the House of Representatives brought a new article of impeachment against Donald Trump, who already was halfway out the White House door. That forced another impeachment trial in the Senate, which took place after the change in presidential administration. Both Hawley and Missouri Senator Roy Blunt were among 45 Republicans who backed a bid to declare the proceeding unconstitutional, as Donald Trump was no longer president when the trial took place. (Trump was acquitted, albeit in a closer vote than his first impeachment trial — 57 senators voted to convict.)
My interview with Hawley took place before the trial began. "I'm on record," Hawley reminded me, "I've already voted that I think this is totally unconstitutional. The Constitution does not give the Senate the power to try and convict private citizens, and that's what the ex-President is now. He's a private citizen. So, I think this is totally outside the bounds of the law."
Needless to say, Hawley was a "nay" for conviction.
Josh Hawley now appears eager to put the entire episode behind him. He has found a new publisher for his book. And he is flooding reporter email boxes with releases about other concerns: investigating the origins of COVID-19; demanding that federal funds be withheld from school districts that vaccinate their teachers but still refuse to reopen to in-person learning; holding Wall Street accountable for the hedge fund scandal involving GameStop stock; and getting answers for the lack of coronavirus vaccinations in Missouri, to name a few. At the end of January, Missouri ranked dead last among states for the percentage of residents who had received their first dose.
Hawley called that "very, very troubling," and requested a briefing from the CEOs of CVS and Walgreens pharmacy companies. He claimed to have heard they were holding onto excess vaccines and had administered only "17% of the 332,000 doses" allocated to Missouri for use in nursing homes. Hawley said Walgreens and CVS need to "step it up or they need to be replaced."
That's the kind of crusade Josh Hawley has staked his political reputation on in Washington, and the kind he apparently hopes will save it.