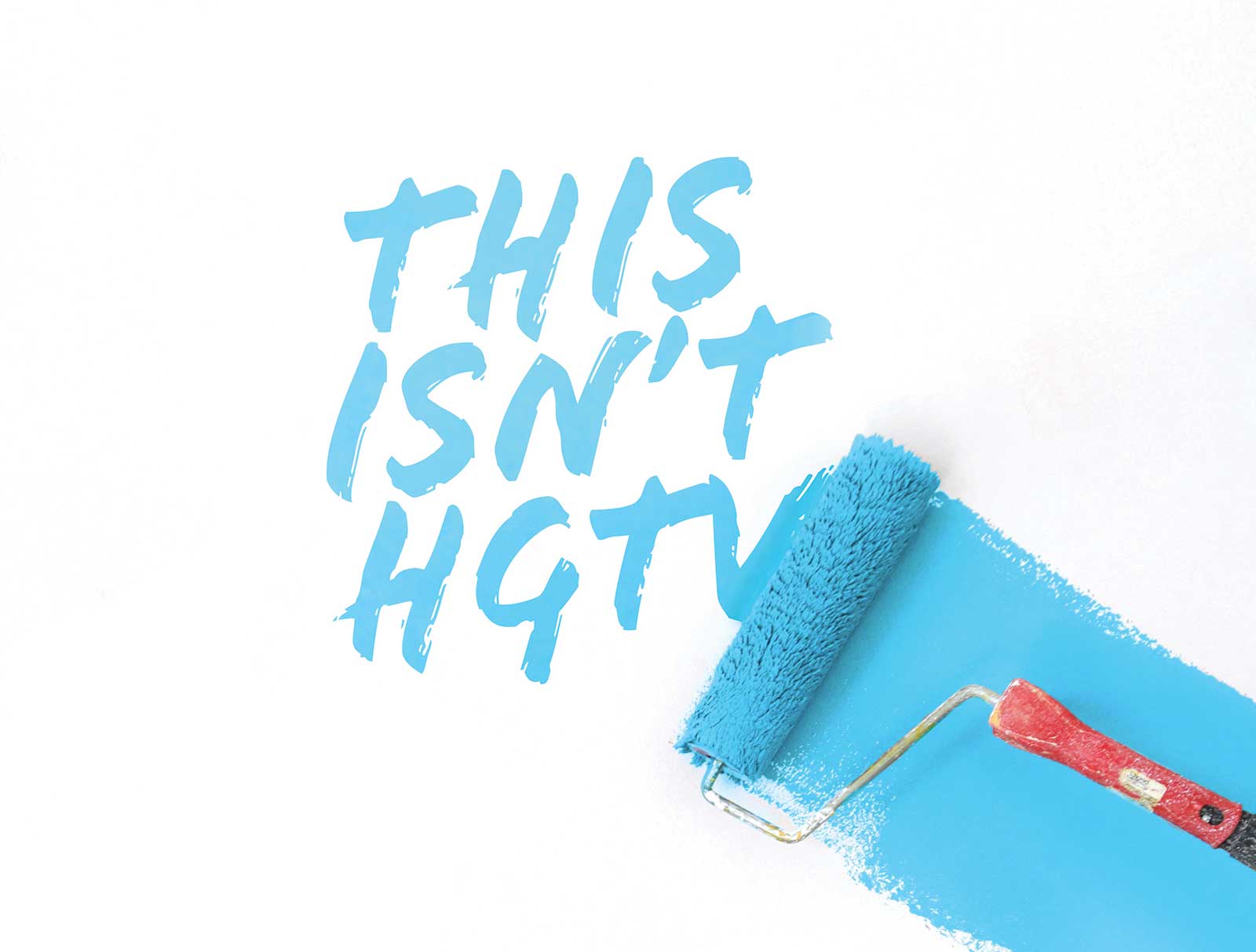 The City's Home Rehab and Energy Efficiency program is here to help homeowners make needed repairs.
The City of Columbia's Housing Programs Division strives to ameliorate Columbia's shortage of affordable housing through a variety of programs, including its Home Rehab and Energy Efficiency Program. The program is designed to bring existing homes up to code, making them more livable and efficient, thereby strengthening neighborhoods.
It's Not a TV Home Makeover Show
The program is focused on encouraging repairs that are manageable and practical, using federal HUD funding and Community Development Block Grants to offer homeowners a zero-interest loan of up to $50,000 to complete eligible repairs. Those include roof repair or replacement, HVAC repair or replacement, plumbing and electrical upgrades, accessibility modifications such as wheelchair ramps, and energy improvements like attic insulation and window or door replacement. The program began in the early 1980s, and despite the pandemic, the program stayed busy in 2020, facilitating the rehab of six homes.
"We serve low- to moderate-income homeowners that are at less than 80% of the area median income," says Randall Cole, the housing programs manager who oversees the program. "We serve a lot of elderly and people with disabilities, but also a lot of the general public fits into that category, so we serve a broad cross-section of households in our community."
Eligible homeowners can apply for the program through the City's community development website, though so many applications have been received that the city is not accepting more until this fall. If the application is approved, the homeowner can choose a contractor from a pre-approved list to work on the project.
"We really put the homeowner in the driver's seat. We work with them to draw up what they want to do with the home [repairs], what's eligible," Randall says. "One important note is that this isn't like a TV home-makeover show — it's really to rehab those specific systems that need help. We don't typically do cosmetic upgrades unless it's a part of replacing siding or something like that."
Landscaping, fencing, and additions are not eligible for the program. Addtionally, loans are not provided to homeowners who intend to sell their property once the repairs are complete; in other words, the program is not intended for home flippers.
Time for Home Rehab
Each home that is approved for rehab and has the potential for energy efficiency improvements undergoes a thorough energy efficiency audit offered by the City's Water and Light Department. The project also participates in the Enhanced Home Performance With Energy Star rebate program. This is a national program through which homeowners can receive rebates for energy systems they upgrade; they can receive up to $1,200 in rebates, which is deducted from the total loan amount. Energy Star has found that many homes built prior to 1985 lack adequate attic insulation; the company offers an online assessment that homeowners can use to see if their home would benefit from energy upgrades.
"We see a lot of foundation and roof repair, or making sure there are no sewer leaks. A lot of the energy efficiency work we want to do can't happen until you take care of the more basic housing items like good wiring, moisture problems, [and] HVAC replacement and upgrade," Randall explains. "The rebates we get for projects reduce the loan amount and are a good way to make sure water and light's dollars go toward their intended purpose, and it helps us spread our dollars across more projects," he adds.
Randall says that one in two homes they work on has a radon gas issue that needs abatement. Radon gas is a naturally occurring radioactive gas produced when uranium in soil and rock decomposes; odorless, it seeps up through the ground into buildings through cracks in the foundation, and it is known to cause lung cancer. Because of its danger, radon abatement is covered by a grant that does not have to be repaid; lead and asbestos abatements are also covered by grants. Other repairs are funded through loans.
Making a Sustainable Program — Through Loans
"Loans are repaid to the city. If the recipient is very low income, it becomes a deferred loan, generally until they sell the home. Otherwise, people make monthly payments. We have a very easy loan payment structure in place where people pay the loan back at zero percent interest for 15 years. We limit payments to at least $25 per month but no more than $100 per month, so it makes it a lot easier to pay back than what a bank may require."
Those payments then go back into the program. "A big portion of our program every year is funded by recycled funds — loan payments back to us, or payments when they sold the home and paid off the loan. Twenty-five to 35% of our program funds come from this revolving loan fund. It makes it a sustainable program." Partnering with water and light for energy rebates, and with Services for Independent Living to complete accessibility projects, helps the program's sustainability as well.
An Issue Across the Nation
While rehabbing existing homes in need is one way to maintain the city's stock of affordable properties, Randall concedes that this program alone won't solve Columbia's affordable housing crisis.
"Something people should know is that affordable housing is such a big issue all over the country, including here, that we debate whether we should be building new homes, small homes, medium-sized homes, or rehabbing old homes," Randall says. "People often think that rehabbing an existing home is cheaper than building a new one, but that's not really the case. Sometimes it costs just as much or more to rehab a home when taking into consideration what the end value of that home is going to be versus the value of a new construction home. We need to be doing rehab to save the existing affordable housing stock, but we also need to be building new affordable homes as well. This is just one piece of a broader continuum of needs that our division serves and needs to serve going forward."