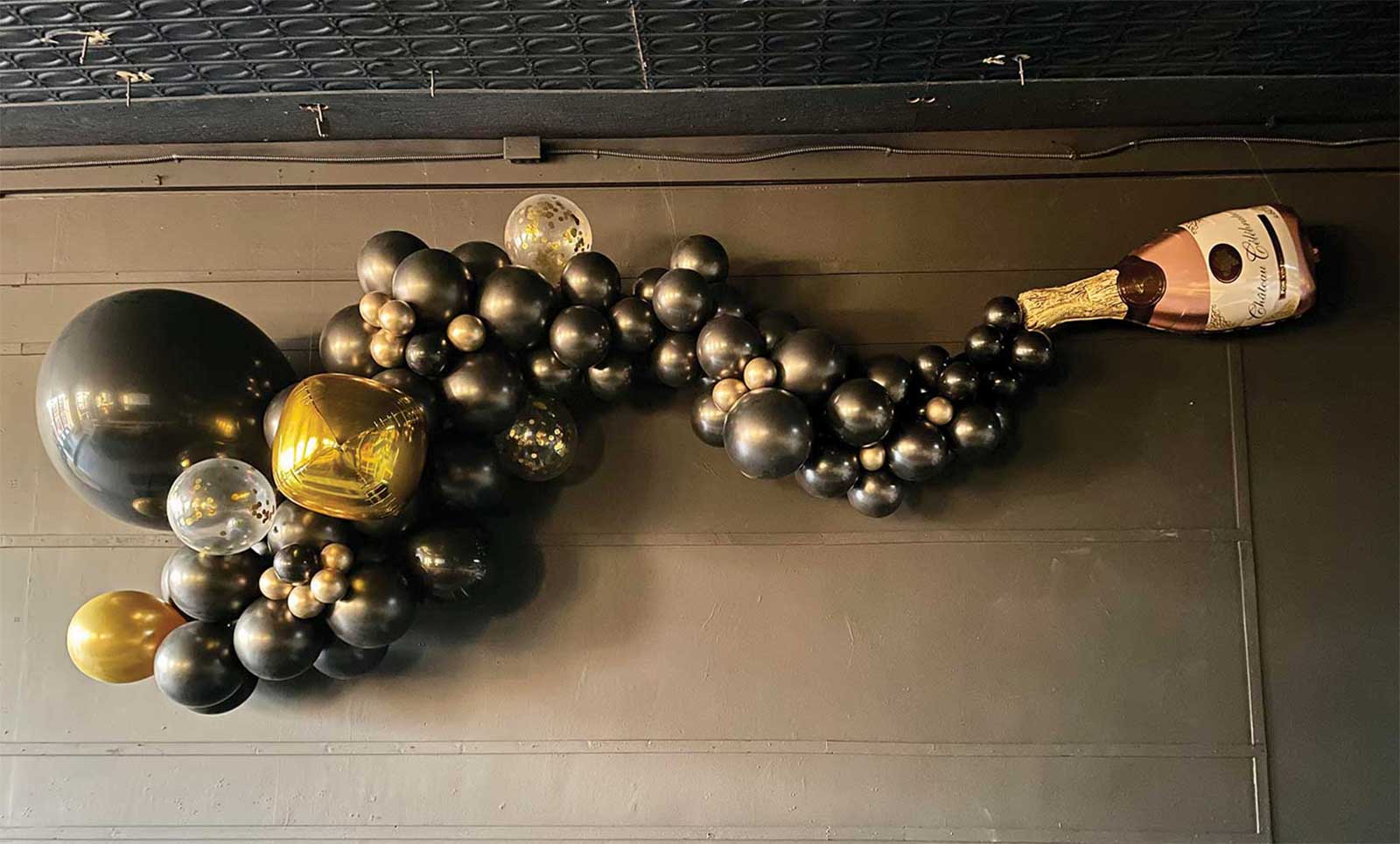 This month, we take a look at three of Columbia's businesses – Morpheus IV Hydration & Infusion Center, Vigor MVMNT, and Airmagination.
Airmagination
A party isn't complete without balloons. After months of learning the art of balloon décor and planning the business, Destiny McKnight and her husband launched Airmagination on January 1. Airmagination is a balloon styling and decoration company that helps bring excitement to party décor through customizable balloon garlands, arches, neon signs, backdrops, event set-up, and, of course, a photo booth to capture the greatest and goofiest memories.
"Our balloon arches are fun and vibrant," Destiny explains. "They definitely bring excitement to any event, and they make any event pop."
A Texas native, Destiny explains that balloon art is a big deal around the state, so she and her husband knew that this was something the community of Columbia needed. "We wanted to show people that this is more than just balloons," Destiny says. "This brings attention, this brings excitement, it brings joy, and it's a great way to bring your event to life."
[email protected]
air-magination.com
Instagram: @air_magination 
---
Morpheus IV Hydration & Infusion Center
"Studies show that many Americans are dehydrated," says Kristen Richter, certified registered nurse anesthetist and co-owner of Morpheus IV Hydration and Infusion Center. This is a serious public health problem, she adds, since hydration is needed for the body to function optimally.
Kristen's dream of wanting to do IV hydration paired well with co-owner and fellow CRNA Jennifer Clark's own dream of opening a ketamine clinic. The duo opened Morpheus IV Hydration and Infusion Center in November of 2020.
Currently, the clinic offers eight IV drip infusions, ranging from The Hangover, a boost to recover from those fun nights out, to The Super Duper Immune Booster, a popular drip to help jumpstart immune systems, as well as NAD+ infusions and injections.
In the future, Kristen and Jennifer hope to add ketamine therapy — where a treatment center uses infusions of ketamine to treat pharmaceutical-resistant conditions like chronic depression — to the clinic's menu of options. Kristen adds that IV hydration and infusion is a current wellness trend that had yet to make it to Columbia before Morpheus opened up shop. "We really just want people to come in, get relaxed, and get hydrated," Kristen says. "We're here to help anyone on their wellness path."
3700 Monterey Dr., Ste. K
573-507-6580
Morpheusiv.com
---
Vigor MVMNT
They say you shouldn't go into business with your best friend, but for Stephone Allen and Trever Miller, going into business as best friends has been one of the greatest decisions they've made. In October of 2020, the duo opened Vigor MVMNT, a group fitness facility with class sessions that focus on three pillars — strength; cardio and conditioning; and mobility.
"Our focus is to help people get stronger, get into better shape, and improve the way that they move so they can live their best life outside of the gym," Stephone says. "We know that fitness is a good foundation to have for people as far as health and wellness goes, but we really want to build on the fact that the stronger and healthier you are, the more you can enjoy your life."
As the facility continues to grow, Trever and Stephone hope to build their own custom facility and eventually open new locations throughout the state and country.
1413 Grindstone Pkwy., Ste. 111 & 113
660-998-5043
vigormvmnt.com