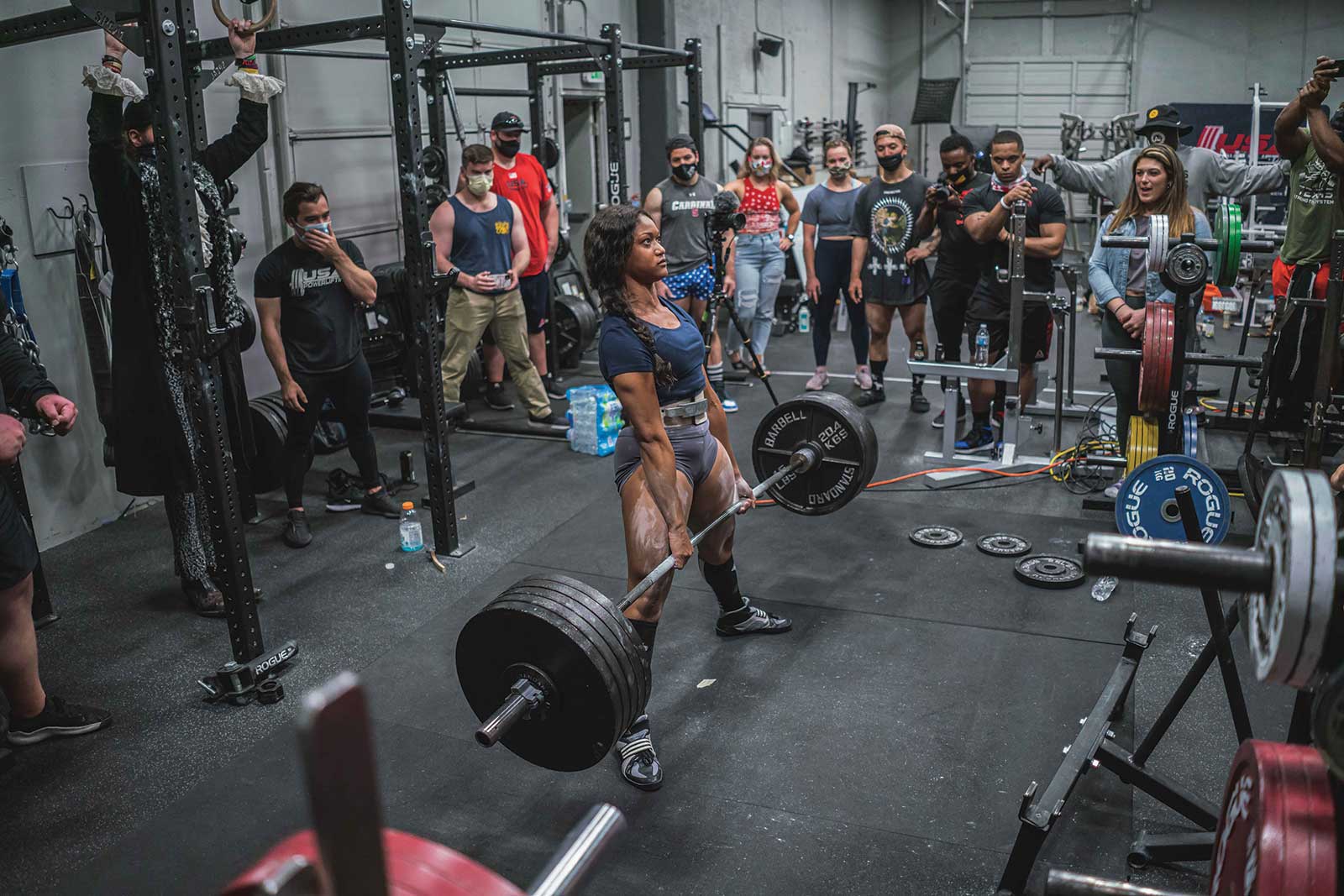 Powerlifter, two-time world record holder, five-time national champion
School
University of Missouri.
Educational background
I graduated with my degree in health science in December of 2020. I will begin the Doctor of Physical Therapy program at Washington University in St. Louis in the fall of 2021.
Hometown
Hartland, Wisconsin.
Years lived in Columbia
Three.
Quote you live by
"Don't wait for the world to recognize your greatness. Live it and let the world catch up to you."
Favorite volunteer activity
My favorite volunteer activity is being a big sister through the Big Brothers Big Sisters program. For the past year, I was a big sister to a 10-year-old girl. I had the opportunity to serve as a role model and be her mentor.
A person you admire and why
Someone I admire a lot is my mom. She's one of the hardest workers I know, and she doesn't let anything get in the way of her goals. I get my drive and determination from her. My mom is the reason I started powerlifting. After watching her compete in a powerlifting meet, I decided to start competing as well.
Family
My family consists of me, my mom, my dad, and my older brother. My parents live in Wisconsin, and my brother lives in Connecticut.
Why you are passionate about what you do
I'm passionate about powerlifting because I love getting stronger and pushing my body past its limits. I love inspiring other women to get into lifting weights and helping them realize it's not just a sport for men.
What you would be doing if you weren't doing this
If I weren't doing powerlifting, I would be a swimmer. I was a swimmer my whole life up until I began powerlifting when I was 13. As a swimmer, I competed at the state level and set a state record.
What people should know about what you do
Powerlifting is not just for men. I often hear women say they don't want to lift weights because they're afraid of getting bulky or looking masculine. That's a myth. Women don't automatically get muscular from lifting weights. More and more women are getting into powerlifting, and this is attracting younger female powerlifters.
The next challenge you'll be facing
The next challenge I'll be facing will be learning to balance my powerlifting training with physical therapy school. They both require a lot of time and dedication, and it will take a lot of work and time management to be successful at both.
Your next goal
My next goal is to become a world champion. I've competed at the world championships twice. Although I set world records in the deadlift on both occasions, I took second place both times. In 2016, I competed in Poland, and in 2018, I competed in South Africa. The 2020 world championships were supposed to be held in Belarus, but the competition was canceled due to COVID-19.
Biggest lesson learned
The biggest lesson I've learned from powerlifting is that not everyone wants to see you succeed. As you become successful in any aspect of life, there will be doubters and people that want to bring you down to their level. Surround yourself with people who want you to win and who will inspire you to be your best.
How you want to impact the Columbia community
I want to show young women that they shouldn't put limits on their goals or what they want to do in life. They shouldn't let society dictate what they can do. Instead, they should create their own path.
Greatest strength
My greatest strength is my determination. Once I set my mind to something, I don't stop until I get there. I attribute my success in powerlifting to this.
Greatest weakness
My greatest weakness is that I'm very hard on myself if I don't perform at my best or reach my goals.
What you do for fun
I'm a huge animal lover. This past year, I was a dog foster parent for the Central Missouri Humane Society and fostered several dogs. I also love cooking because my nutrition is important to me for my training.
Favorite place in Columbia
My favorite place in Columbia is The Iron Fortress Gym. That's where I spent most of my time outside of school.
Accomplishment you are most proud of
I am most proud of my two world records that I hold in the deadlift. One record is 451 pounds and the other record is 474 pounds.
Most people don't know that you
Most people don't know that I am Jamaican. Both of my parents grew up there.