2021 20 Under 40: Sarah Klaassen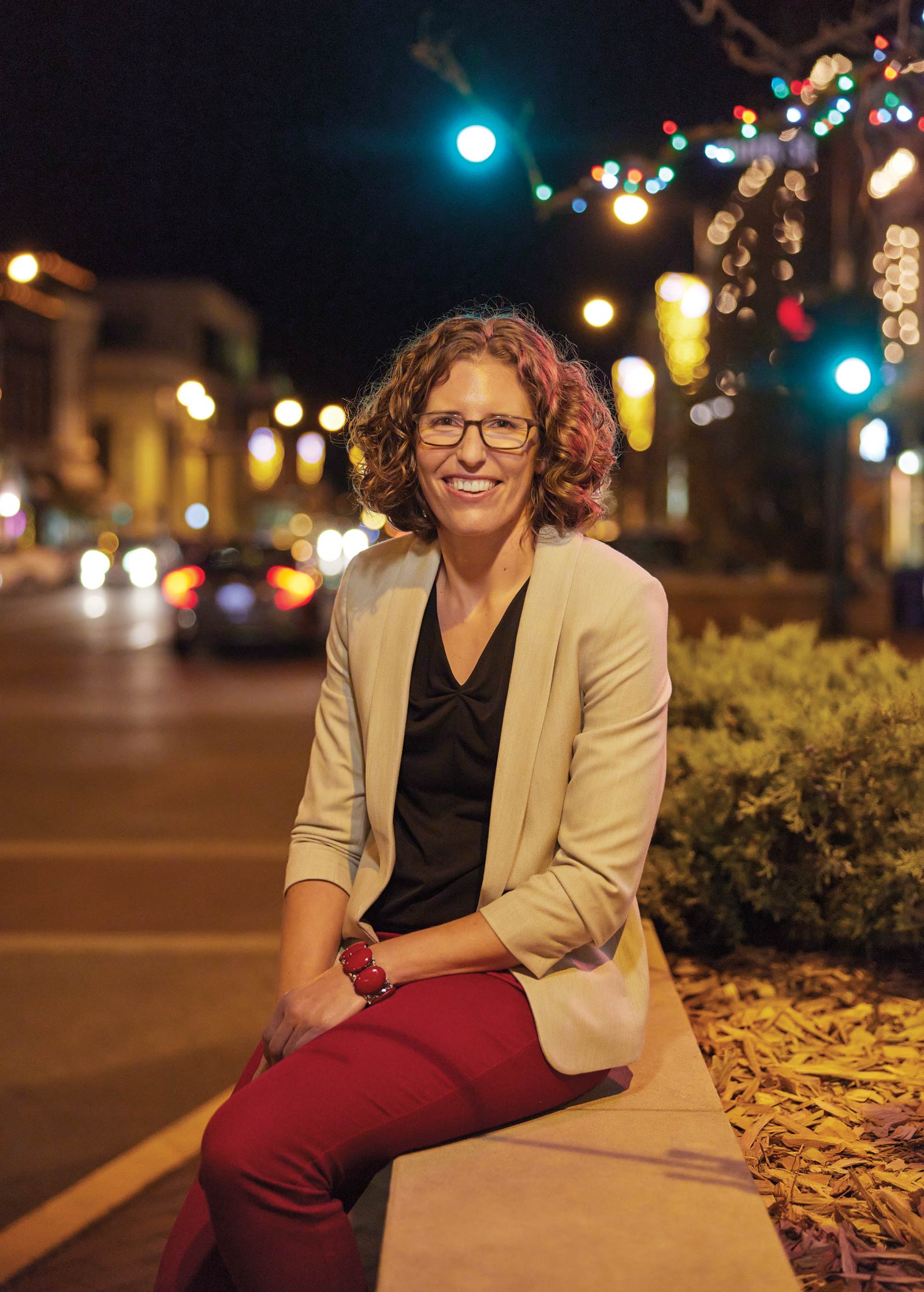 Pastor, Rock Bridge Christian Church
"I begin every day with morning prayers and after that, it depends . . . On a given day, I might show the fire marshal around for our annual building inspection, visit a church member in the hospital, unclog a toilet, draft a sermon, join a social justice strategy session, and lead the worship team's evening meeting," Pastor Sarah Klaassen says. For Sarah, the varied days at Rock Bridge Christian Church are meaningful and filled with joy, and she's always on the clock for any member of the congregation — regardless of the hour or need.
Sarah's journey to get ordained wasn't an easy one. As a member of the LGBTQ+ community, Sarah explains that many faith communities are still unwilling to ordain LGBTQ+ people, including the one she grew up in. But on February 14, 2015, it finally happened, right here in Columbia at Rock Bridge Christian Church. "It was a day that will define my entire life," Sarah says.
As a gay pastor, Sarah says she serves a church that welcomes all to membership and ministry. And every Sunday, the church begins worship by making sure this is known. Regardless of "race, ethnicity, age, sexual and gender identity, economic status, educational level, and differing ability," everyone is welcome.
Sarah is a highly self-motivated person. On top of being the sole pastor on staff, she's on the leadership team for Faith Voices and she's a member of COMO Transit Justice, the Mid-America Alliance Q (also known as Disciples LGBTQ+ Alliance) Team. She's been a panelist for the State of Inclusivity Conference, and she's often called upon to speak or pray at rallies, marches, and vigils. These are just some of the ways she stays involved and connected with our community, and she attributes this strong work ethic to her roots — from growing up on a farm to her career as a college athlete, when there's work to be done, Sarah is there to do it.
"Many of us who know Sarah are better off in this life because we have had a chance to work and play with her in these shared years in Columbia," Reverend Jimmy Spear says.
Age: 37
Fun Fact: Sarah has an identical twin sister who also has a religion degree.