October: Movers & Shakers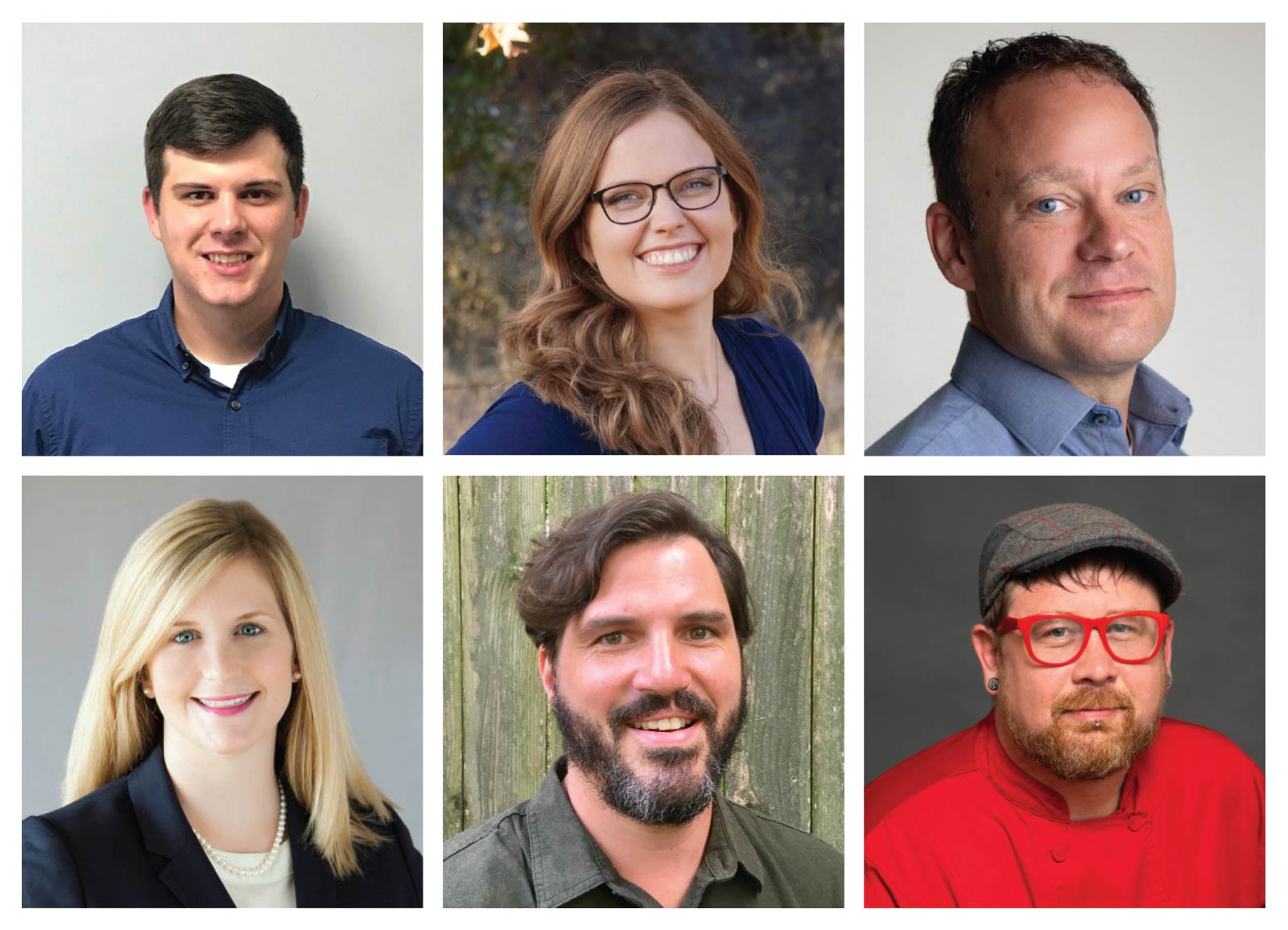 This October, celebrate with the business professionals in our community who are moving up, moving around, and gaining new experiences and opportunities.
Wesley Hamilton
Klingner and Associates has welcomed Wesley Hamilton, PE, to its Columbia office as a structural engineer. Wesley joins the firm with six years of experience performing structural investigations, construction administration, and design for many different types of structures, including steel, cold-formed framing, tilt-up concrete walls, wood-framed buildings, and masonry. He holds a Bachelor of Science in civil engineering with an emphasis in structures from MU.
Caitlin Ferguson
Caitlin Ferguson has joined the Columbia Chamber of Commerce staff as the new director of Women's Network. Caitlin holds a bachelor's degree from MU in English and a master's degree in communications with an emphasis in nonprofit leadership from Drury University. Her background in leading and growing associations comes from years of church and nonprofit leadership, particularly with women's groups.
Mike Golden
Great Circle has recently named Mike Golden as vice president of education. In his role, Mike leads a statewide team of professionals responsible for delivering a fully accredited school experience that combines a strong academic curriculum with therapeutic services for K-12 students throughout Missouri. Mike began his career as a teaching assistant and then worked as a special education teacher for eight years. He also holds a doctorate in education.
Matt Pinkstaff
Matt Pinkstaff recently joined SOA Architecture as a project manager. He received his Bachelor of Architecture degree from Kansas State University and has a diverse background in building design and construction, with study and work experiences from around the globe. Matt's prior experience focused on community projects, where he served as a manager for construction work in the inner city of Memphis and in India as an architect and a coordinator for volunteer professional design teams.
Claire Owen
Columbia Insurance Group has named Claire Owen as vice president and general counsel. Claire has served as corporate legal counsel since joining the company in 2017. In her new role, Claire has responsibility in the areas of corporate and board governance, contract review, regulatory matters, and legislative relationships. She earned both her bachelor's degree in agricultural journalism and law degree from MU. Prior to joining Columbia Insurance Group, Claire served clients both in private practice and as in-house counsel.
Bryan Maness
COMO Cooks has named Bryan Maness the company's kitchen manager. Bryan is a consummate restaurant industry professional with over 20 years of experience in kitchen management and new project launches. His experience includes brick-and-mortar restaurants, mobile vending, catering, and food production, making him a valuable resource for a wide range of kitchen clients.
Michael DeLeon
Michael DeLeon is the new general manager at Cooper's Landing Riverside Resort and Marina. In this role, Michael looks forward to continuing to create amazing riverfront experiences for people that visit. Michael has big plans for Cooper's Landing as he takes on this new role, including bringing in food trucks, live music, spirits, tastings, and more.
Cameron Kelly
Stephens College named Cameron Kelly as the college's new executive chef. Cameron came into the role in June after working as the executive chef at Hotel Frederick in Boonville. Under Cameron's guidance, the culinary team in the food service operations department for Stephens College and SC Events is committed to providing students with flavorful and nutritious meals.