Photo provided by Kevin Dingman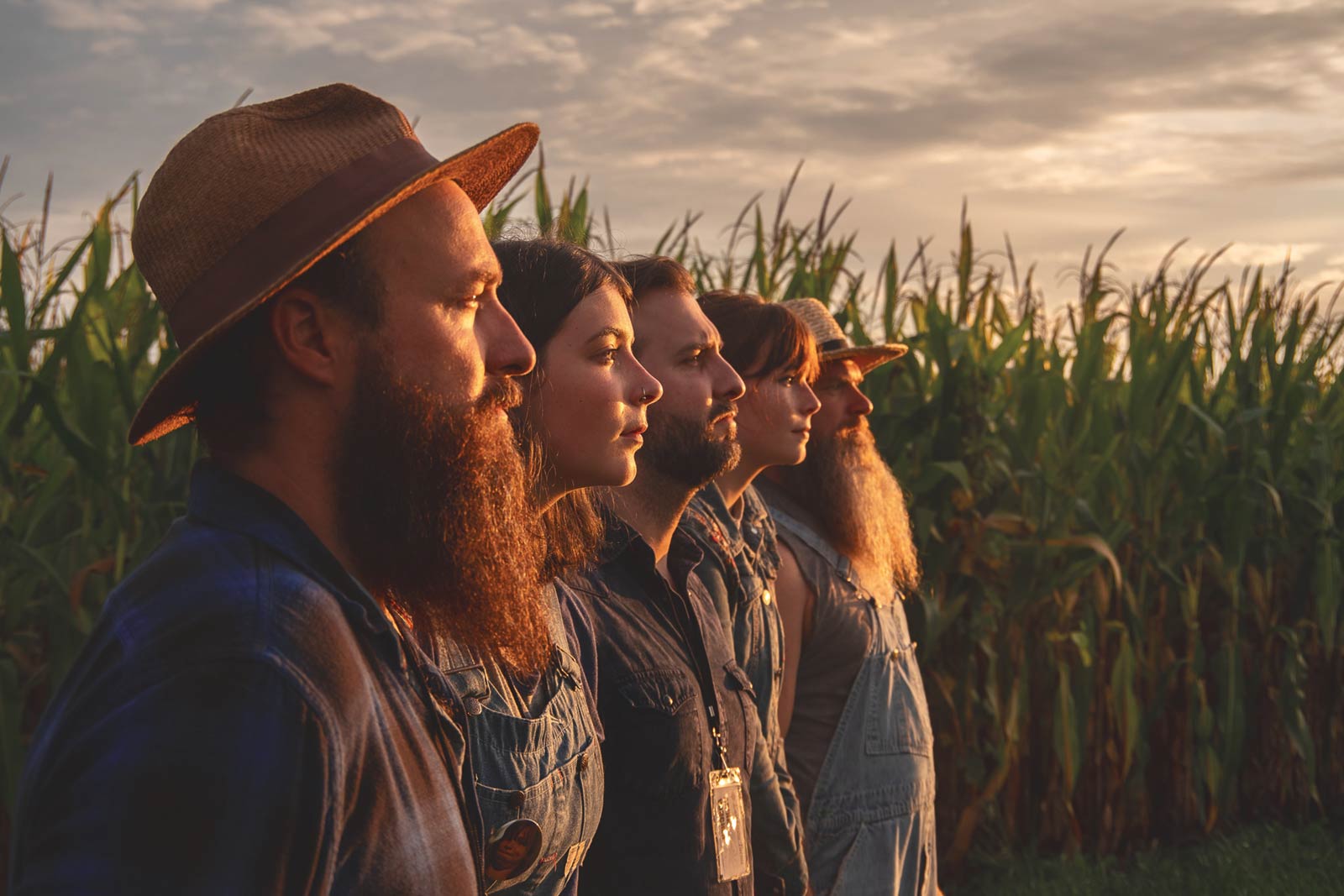 The Kay Brothers use live streams to connect with fans during the pandemic.
The COVID-19 pandemic has brought a whirlwind of change. Our everyday experiences during this pandemic have altered many industries in a lasting way, with one of those being local entertainment. This past year, summer was booked full of festivals, shows, and tours. However, a full-stop has been placed on these plans. The pandemic has left a trail of delays and cancellations. Now, local bands like the Kay Brothers have found new possibilities for the future.
The Kay Brothers are a local "Ozark stompgrass" band, a term that the band coined themselves. Pat Kay is the captain of the Kay Brothers and the talent buyer for the Blue Note, giving him a unique experience in the live entertainment world.
The pandemic has allowed them "to divert our attention to the things that will make us stronger for when we resume business," Pat says, like their new online merch store. It has also made Pat look at the use of social media in a different light in relation to the band.
With their only way of bringing music to the public taken away, local entertainers turned to social media as an outlet for themselves and their fans. The Kay Brothers have utilized Facebook for online concerts and live streams that generated positive feedback.
Pat sees live streaming as a new normal. "I see this industry moving in a direction where the real question is how and when the ability to view the show live will be synonymous with the physical show," he says.
Due to the "commonality" of live streams, Pat explains, "venues and venue production will inevitably be helping to create the performance being watched at home. If that virtual concert experience becomes a replacement for some people to the live show, I believe revenue will need to be made to keep that high-quality production." He notes this change in the industry is due to the many working parts of the people involved in making the experience.
The band has used live streaming just once for a full online concert. "Our show experience does not translate well on live stream," Pat says. "We are more of an immersive experience. It's not just about us or what we're playing, but also the crowd that assembles there."
Instead, Pat plans on using streaming as a platform to talk to fans through sessions like Q&As. "It's easier for fans to talk and connect with artists on a more individual level," Pat says. "The band was built on creating a certain atmosphere for people, and if we can't recreate that experience, then we don't have a live product that we want to share. I have maintained my personal opinion that the magic and energy of live music comes from the fact that it is alive. A loop of energy created by us emitting energy and the crowd reciprocating it."
Pat is excited for The Kay Brothers to use streaming in a way that stays true to themselves — creating an immersive experience through their music with impactful connections to their fans. He also advocates for people to think of their favorite bands during this "cultural loss."
He says: "Live performances are how [artists] pay their bills. If we don't continue to support the artists trying to work, we will miss out on a lot of talent."