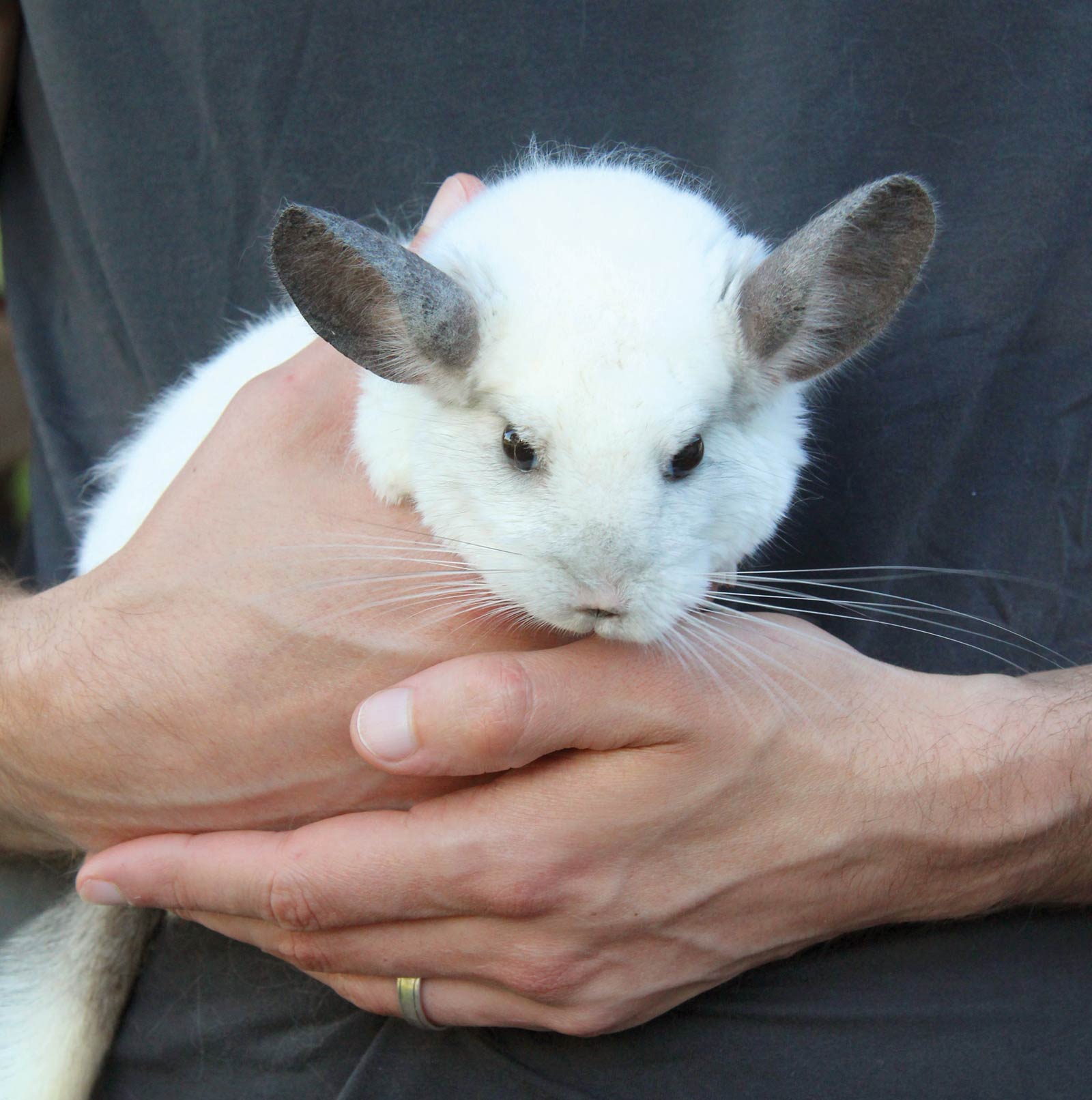 Rae Willis shares her experience with her pet chinchilla, Spunky.
Rae Willis and her husband wanted a pet for their family; however, they faced some problems when deciding what pet to buy. Rae says: "My husband loves dogs and I love cats. We could never agree on what to get because we each hate the other. So when his cousin was getting rid of her chinchilla, she offered him to us and we decided that was the best option for us. Spunky [the chinchilla] has been great."
Rae says, "Chinchillas are a low-maintenance pet and are great with kids." Family is important to Rae, so she wanted to make sure she got the perfect pet for hers. Spunky has been a great addition, and has checked all of the boxes for Rae's family, especially for her daughter.
"Chinchillas are social creatures," Rae says. "Chinchillas, therefore, fill their need for socialization with people. He is great to get out to hold or pet. He is fun to watch and can eat off our daughter's hand."
"Chinchillas are a low maintenance pet and are great with kids."

Rae Willis
Spunky has never tried to bite or scratch her daughter, showing Rae how friendly Chinchillas are, especially her Spunky. "They're a good pet for kids," she says. "They are cute and cuddly."
Rae and her family enjoy putting Spunky in his ball to run around the house, and she makes little puzzles for him to solve to get to his food. Though chinchillas are a family-friendly addition to any family, they are fragile creatures. Rae says Spunky, in the past, has had two broken bones and now walks with a little limp.
"Chinchillas have fragile bones that can break easily, so as long as you teach young children to be gentle, they're a good pet for kids," Rae says.
A positive of having a chinchilla is that they're hypoallergenic. Even people who are usually allergic to pets can have a chinchilla, and they don't get fleas due to their dense fur.
The only downside of Spunky, in Rae's view, is his pooping habit. Chinchillas can poop about 240 times a day, so you have to clean their cages at least once a week. Though, on the plus side, the poop is tiny and doesn't smell. Rae says, "They are adorable little pooping machines that poop all of the time."
Rae has also pleasantly learned that chinchillas don't need baths. Or at least not traditional baths. Their fur is so dense they could not get dried properly if they got wet. Instead, they get dust baths. Rae says you fill a bowl with a special dust, and then they roll around in it to get clean. Spunky loves his bath time.
If you're thinking of getting a chinchilla, Spunky is an encouraging example. Rae explains that chinchillas are pretty inexpensive to keep. Purchasing the chinchilla and getting all of the supplies to take care of it is the most expensive part — after these initial purchases, the upkeep of their chinchilla is about $5 or less a month.