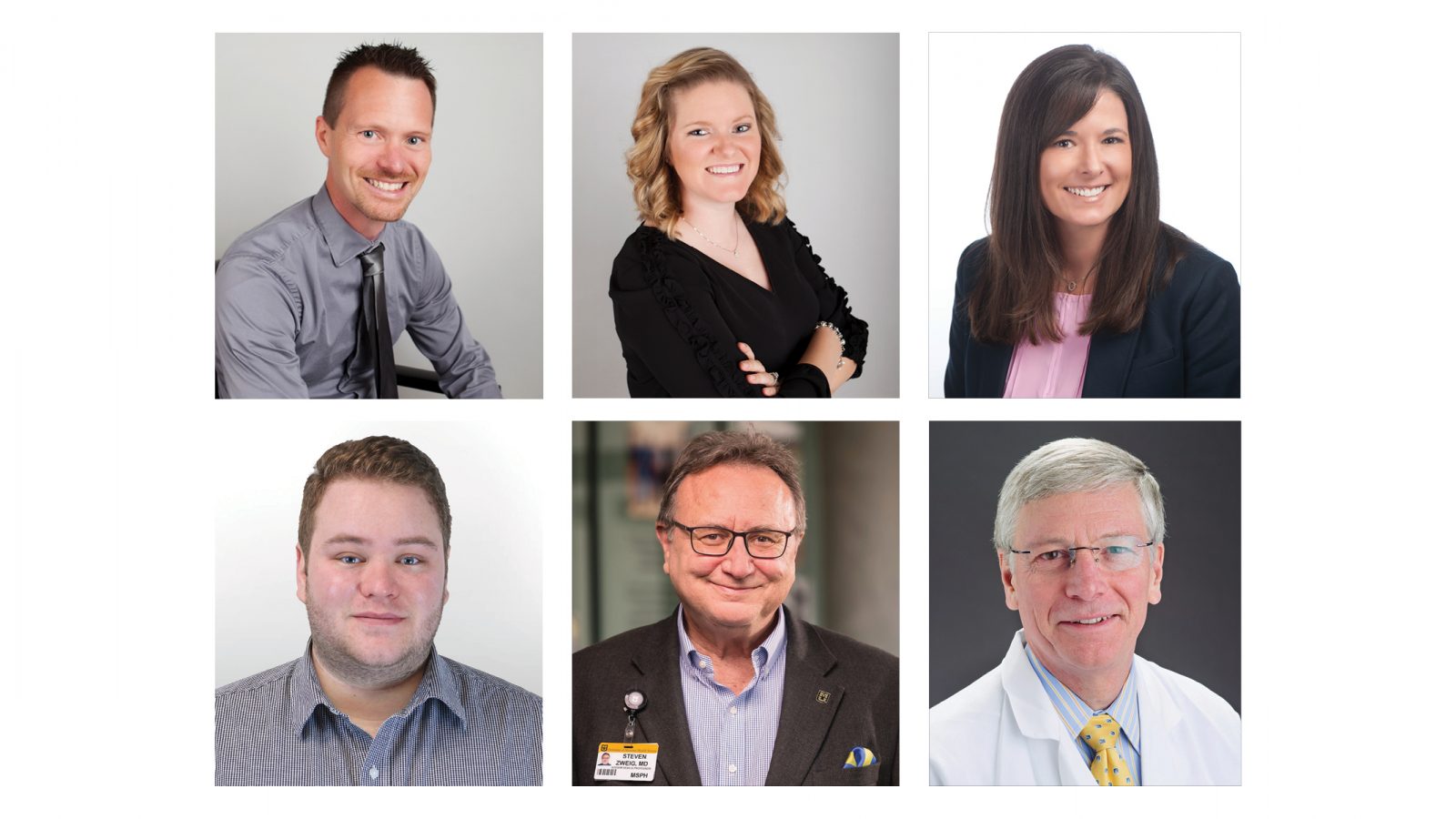 Celebrate with the business professionals in our community who are moving up, moving around, and gaining new experiences and opportunities.
Dr. Daniel B. Kissinger
Dr. Daniel B. Kissinger will join the School of Health Sciences at Stephens College this fall as director of counseling. Daniel has served as chair of the counseling department at the University of Nebraska at Omaha since 2014 and was previously an associate professor at the University of Arkansas's counselor education program, where he served as the clinical coordinator for eight years. Daniel's research interests include wellness and wellness counseling, student-athletes, and issues surrounding therapeutic and supervisory alliances. His teaching interests include clinical supervision, diagnosis and treatment planning, counseling theory and techniques, and crisis intervention.
Big Tree Medical Home
Big Tree Medical Home welcomes Dr. Nathan Granneman, a board-certified family medicine physician, to the Boonville location. Previously, Nathan worked for the Jefferson City Medical Group in California, Missouri. Big Tree Medical Home also welcomes Ashlee Parkes, nurse practitioner. Ashlee previously worked at the MU Women & Children's Hospital.
Ashley Reynolds
Ashley Reynolds has been promoted to vice president within the private banking division at UMB Bank. In this role, she provides personal attention and comprehensive financial solutions to her clients. Ashley specializes in building step-by-step plans for her clients and managing their specific financial needs to help them reach their goals. Ashley has been with UMB Bank for more than 18 years and is an established leader in the Columbia market. Her prior position was vice president and regional sales manager in the consumer banking division. She is deeply ingrained in the community and currently volunteers for the American Heart and Stroke Association.
Jake Lichman
Jake Lichman has joined Visionworks Marketing Group as the team's digital dynamo. Jake specializes in all things digital and works to create enticing designs for newsletters, websites, and advertisements. He also manages website maintenance and SEO and is Google-certified. Jake holds an associate degree in arts and sciences, graphic arts technology, from Moberly Area Community College and has six years of experience in the graphic design and marketing fields.
MU School of Medicine
After serving as interim dean since April 2019, Dr. Steven Zweig has been named dean of the MU School of Medicine. In addition to his responsibilities as dean, Steven is a family physician with additional certifications in geriatric medicine and hospice and palliative medicine. Dr. Michael LeFevre was named chair of the Department of Family and Community Medicine at the MU School of Medicine after a year serving in an interim role. Michael has played a vital role in the department since he joined in 1979 as a family medicine resident.
Chris Boeckmann
Longtime, visionary film programmer Chris Boeckmann is leaving the Ragtag Film Society. Chris started out as an intern in 2006 and then worked his way up the ranks to become the organization's director of programming. Chris has always been a voracious film watcher and researcher, steadily rising to become one of the world's preeminent documentary programmers. True/False co-founder David Wilson will be re-joining the team to serve as interim artistic director for the coming year.
John Twitty
The Missouri Public Utility Alliance Board of Directors has appointed John Twitty as the organization's new general manager and CEO effective August 1. John began his utility career in 1983 at Rolla Municipal Utilities and served as general manager of the utility. John has served on many boards and committees, and has held various leadership positions throughout his career. He currently serves on the board of directors of the Central Bank of the Ozarks and Jordan Valley Community Health Center in Springfield, Missouri.