Photo by Sadie Thibodeaux
Styled by Tiffany Schmidt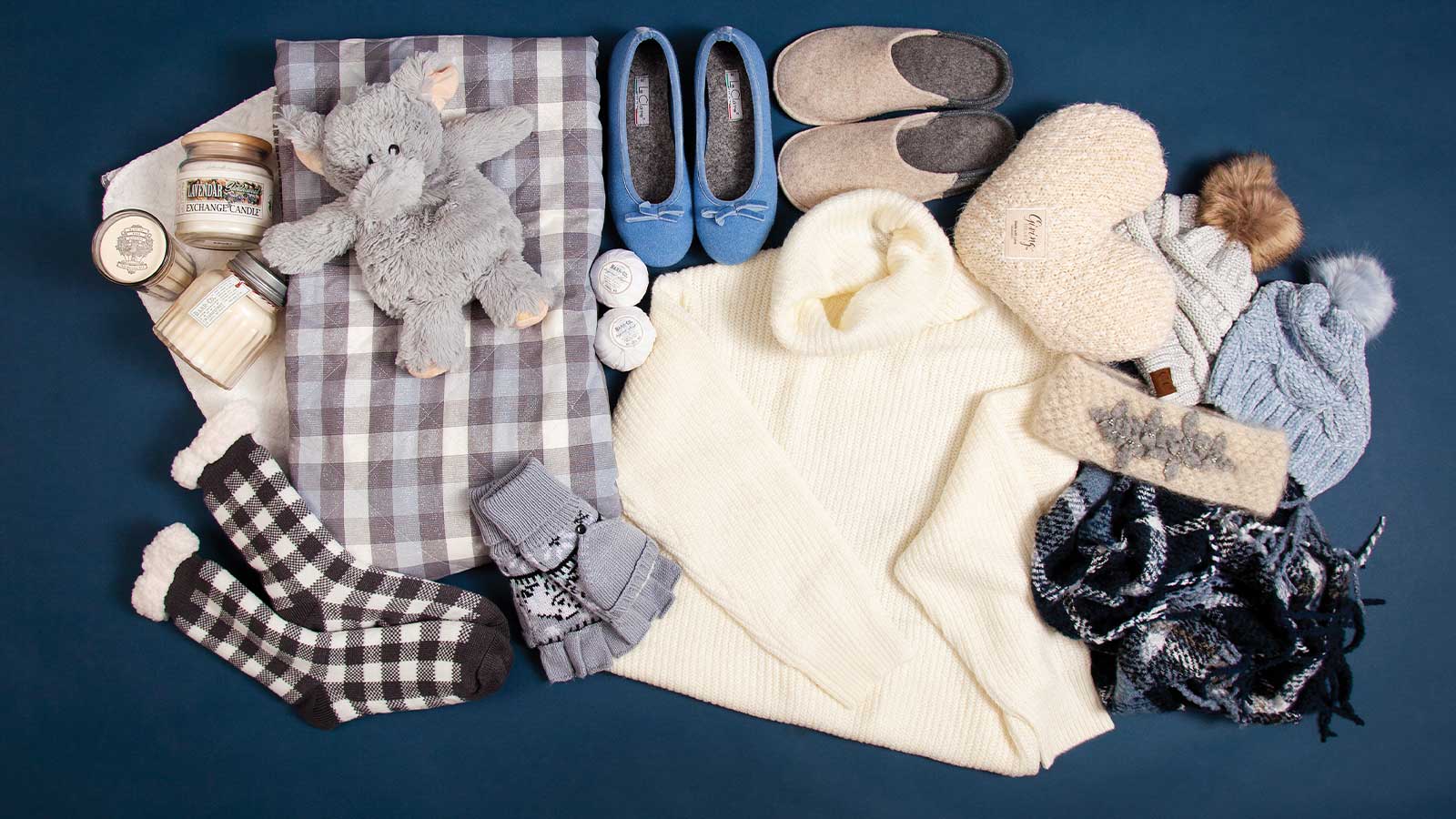 Stay snug as a bug this winter with our favorites of all things comfy and cozy.
Products courtesy of:

Kirlin's Gifts
Vera Bradley convertible mittens, Vera Bradley plaid throw, Vera Bradley powder blue pom hat, plaid infinity scarf, thermal slipper socks, Giving Heart pillow.

Poppy
Barr-Co. bath bombs, French Knot headband, Barr-Co. candles, fir and grapefruit and original scent.

The Tin Roof Monogram & Gift
Exchange candle in lavender sandalwood, C.C Exclusives pom hat, Warmies elephant, Sweet Rain turtleneck sweater.
italian-slippers.com
Le Clare slippers and Le Clare ballet flats.