Strategizing Board Options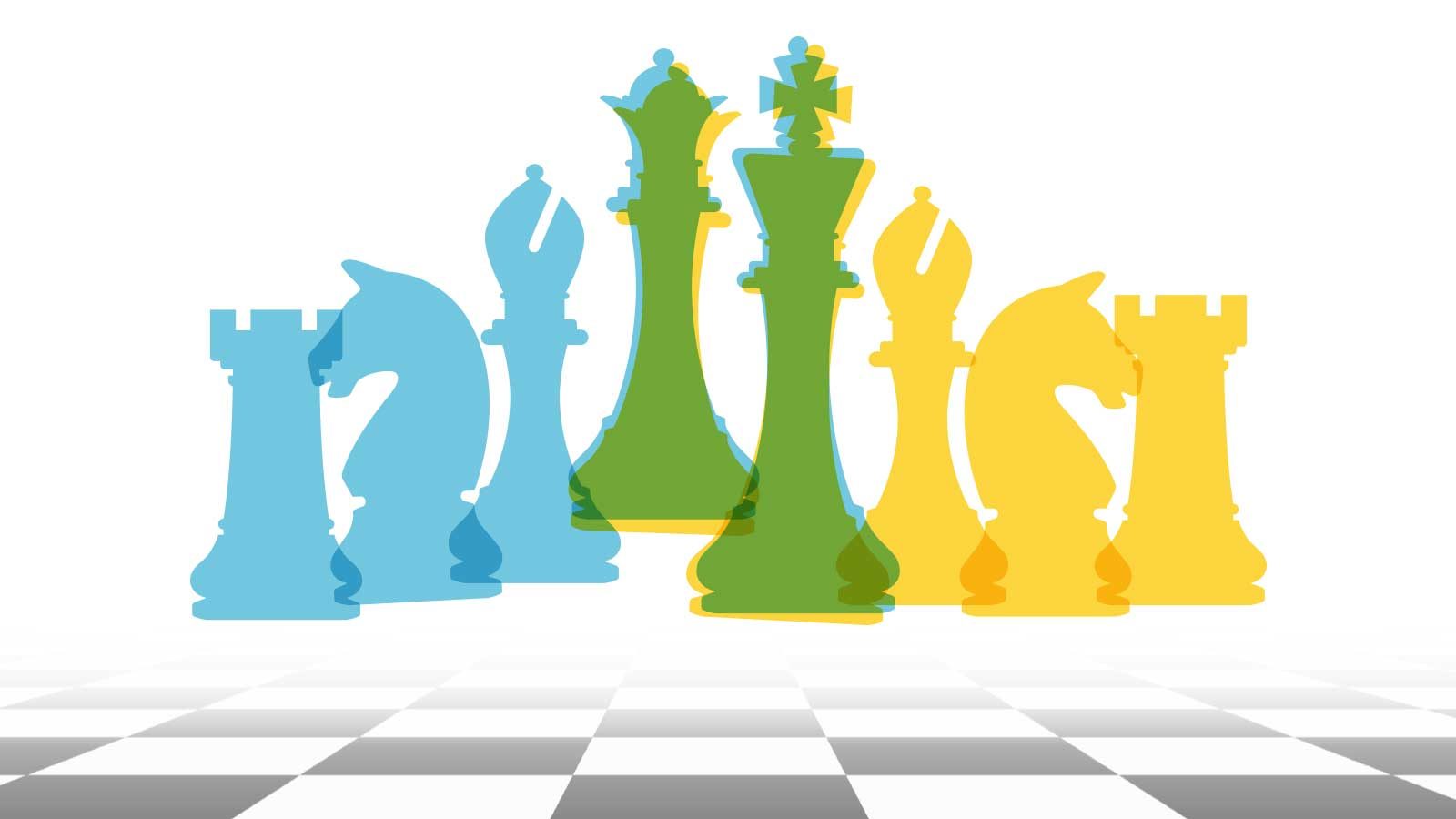 Job Point board members, along with nonprofit executive director Jessica Macy, share the scoop on strategically running nonprofit boards and what qualities make a good board member.
Since 1965, Job Point has prided itself as "Missouri's premier employment center and community development corporation." Through their training services, Job Point stresses work habits such as punctuality, showing initiative, getting along with co-workers, and having appropriate interactions with supervisors. They also help individuals create resumes, search for job leads, complete online job applications, practice interviewing, and make connections with employers. 

However, back in 2014, the organization was going through a trying time.

"Job Point had suffered significant funding cuts, had reduced programming dramatically, and was in severe financial distress," says current Job Point President and CEO Steve Smith, who had only been on the board of directors for a mere two months at the time. "Several very difficult choices had to be considered in order to see Job Point survive." 

In response to the organization's hardships, the previous president and CEO elected to resign, and Steve stepped up to lead the organization. As of October 22, Steve has served as president for five years.

"Personally, all things work out for the best, and the board hiring Steve Smith was a blessing that turned things around for a great organization," says former board chair Chuck Bowman. "Steve came in with a vision for the future. He knew how to manage a budget and demonstrated the ability to lead the organization in the direction it needed to go. This required him to make some tough decisions in order to get the organization on the right path, but Steve came in with a passion for the organization and immediately had an impact."

Also a seasoned board member, Chuck started with Job Point in 2014 and moved up the executive board ranks as secretary, treasurer, and vice president before becoming board chair. He will term out in 2019 after six years of service.

Through their trying time, these two Job Point board members learned what character traits it takes to restructure a board and build a thriving nonprofit. Here lies their sound advice in building and maintaining a strong, healthy nonprofit board from personal experience.
Picking the Right Pieces
When discussing the characteristics of a good board member, Steve says a willingness to be involved comes first. Regular attendance to board meetings, committee meetings, and events sponsored by the nonprofit makes a statement to the community.

"[Having] a willingness to share their talents and abilities to further the goals and mission of the entity in both large and small ways can provide a huge synergy," says Steve. "Financial support at a level that fits each individual's ability is also vital, as many grant providers look at the level of support from board members."

Chuck agrees that a board member should be "a good steward from a budget and fiduciary standpoint" and possess the "ability to give financially on a personal level and the ability to use their sphere of influence to raise funds." A good board must also be highly respected in the community, Chuck says.

"Hold yourself accountable and hold staff and fellow board members accountable in ensuring goals are met," says Chuck. "Come prepared each time to provide feedback and give valuable input. Learn from others, teach others, and always be willing to give an opinion on how to improve the operations, policies, and finances of the nonprofit."

Jessica Macy, executive director for the Services for Independent Living and board member at the Family Health Center, has also cultivated a strong perspective on what makes good board members. Jessica has 24 years of experience working with nonprofits, including partnering with Job Point's YouthBuild program to provide home repairs for seniors and people with disabilities.

"A good board member is passionate about your cause, which enables them to tell the story of the need in the community authentically," she says. "They push themselves outside of their comfort zone and dedicate time to get things done like fundraising, which is very few members' favorite thing!"
Finding the Kings and Queens
Jessica believes that when it comes to recruiting good board members, "It is all about building relationships."

"The executive director and board should always be cultivating relationships to grow the organization's capacity," advises Jessica. "Something that sounds simple but isn't is to keep a running list of skills you need and people you would love to have on your board — and ask those people! Look at your volunteer base, move people onto committees, and then move them onto the board."

At Job Point, the staff and the board work together to seek out good candidates for future board openings.

"We look at areas of expertise we lack, or where we have gaps, so as to have a very diverse board," says Steve.

Erica Pefferman, former Job Point chair in 2018 and 2019, agrees with Steve's statement.

"When Job Point went through their trying time in 2014, we intentionally looked for board members with skill sets that the board was lacking, and then we created a succession plan. The board planned out who would serve in which key positions for the next six years so that the president and key board members would carry forward the lessons from the past," Erica explains.

When Job Point finds a potential board member, they turn to the existing board first. "We ask all those involved to determine who we wish to contact, then we have someone with a relationship with the prospect make the first contact," says Steve.
From there, Steve notes, Job Point offers a tour of the facility and overview of their mission and outcomes so that the prospect has a relatively good feel for what they do.

"We offer expectations of board members prior to their acceptance of nomination to reduce the chance of surprises," says Steve.

According to Chuck, the voids, or "areas of expertise," needing to be filled may include finances, marketing, fundraising, leadership skills, etc. In seeking out such folks, he looks at past donors, people who have served on other boards, and people who have a passion for helping others succeed.
Handling Non-team Players
Jessica advises that the best way to handle a toxic board member is proactively — by being thoughtful and deliberative in member recruitment. She is a firm believer in setting expectations, giving solid onboarding and training, and providing meaningful work from the beginning to help to avoid toxicity.

"However, [toxicity] does happen, and when it does, the situation is usually handled by the board's president," says Jessica. "Anytime we experience toxicity, the situation needs to be handled quickly, directly, and with respect. There is no one-size-fits-all, silver bullet solution — every situation and every person is different."

And when it comes to these board members who may be muddying the waters, Steve recommends that the board discuss their concerns with the individual and determine if they can continue to serve.

"In my past experience on several not-for-profit boards and at a corporate level, it seems best to meet with the individual and address where they're coming from," explains Steve. "If the individual is unwilling to continue on terms that will work for the good of the board, it's usually best for them to step aside."

Chuck agrees with Jessica and Steve, saying that, in these instances, the issue must be confronted head-on.

"Focus on the problem and don't make it personal," says Chuck. "Use specific examples and be objective, and always listen and get and give feedback in case it can be salvaged."
Developing a Strategy
When it comes to developing a board, Steve says that communication, education, and transparency are key components in the process.

"It may take most of the first term on the board for a member to have a good feel for operations, finances, and the details that make each entity unique," says Steve. "By providing an open environment where give-and-take is encouraged on a professional basis, the development can take place rather seamlessly."

Steve also notes that offering opportunities for advancement with committee responsibilities can also help in the building process. And Chuck adds that it's crucial to have clear and concise board objectives.

"Have board orientation," says Chuck. "Work on open communication and have an environment that allows for holding differing opinions while respecting others opinions."

So where exactly does one find resources for training a board?
Training for the Game
"There are many outlets for training a board," says Steve. "Heart of Missouri United Way provides numerous resources, and the City of Columbia offers access as well."

Krista Myer, director of continuous improvement for Heart of Missouri United Way, says that a quick Google search can provide nonprofit leaders with a multitude of tools for board training. The Heart of Missouri United Way offers a tool called the CCAT, which provides a data-driven baseline for a board's health. It's easy for boards to feel that they're doing well, but the CCAT will actually give them data to measure their board's health.

"But beyond that, I recommend investing in board onboarding, including board orientations, educational sessions, and other innovative processes of integrating new board members into the organization so they can learn how to be effective in their roles," says Krista.

Chuck agrees that boards should utilize a board orientation led by executive staff and executive board members.

"Put together a board retreat and team-building exercises," recommends Chuck. "Have a third-party consultant come in and cover the responsibilities and expectations of the board."

Now that we're all "on board," let's elaborate on some of these particular expectations.
The Difference Between a Governing Board and an Advisory Board
When it comes to distinguishing between a governing board and an advisory board, Chuck says that the difference between the two is authority.

"An advisory board typically functions like a committee formed to give advice to the governing board," says Chuck.

Steve explains further that a governing board has more involvement in setting policy for the staff to follow, whereas an advisory board offers suggestions, but doesn't normally have as much authority.

"It can be difficult for some boards to know where the line is between setting policy and micromanaging the entity," says Steve. "This normally leads to conflict between the staff and the board."

For example, Steve says that Job Point's board of directors was very influential during their time of extreme financial difficulties, but they never crossed the line into micromanagement.

"There were many very tense meetings because of the severity of the issues involved, but there were no cross words while very direct discussions were held," says Steve. "Trust and respect drove those discussions, with no personal issues coming into the discussions. Because of the involvement of the board and the strong support of staff, Job Point was able to overcome those issues and dramatically improve its situation."
Why Join the Game?
By now we should all be getting board, but hopefully not getting bored. Let's wrap this up and note why you and/or your fellow influential community members, should hop on board(s).

"There are many rewards folks can reap by serving others on a board of a nonprofit," says Steve. "There are many entities in Columbia that are well run and provide a great deal of support to our community and need solid contributions from board members. Many who have served note that they receive more benefit than the entity they serve receives from them."

Chuck believes that it is also the responsibility of any leader to give back to the community by sharing their "expertise, time, and treasure."

"Individually, you will improve your communication skills, strategic planning skills, budgeting skills, and goal setting," says Chuck. "And it provides you the opportunity to be a good steward in helping others find success."