November: Movers & Shakers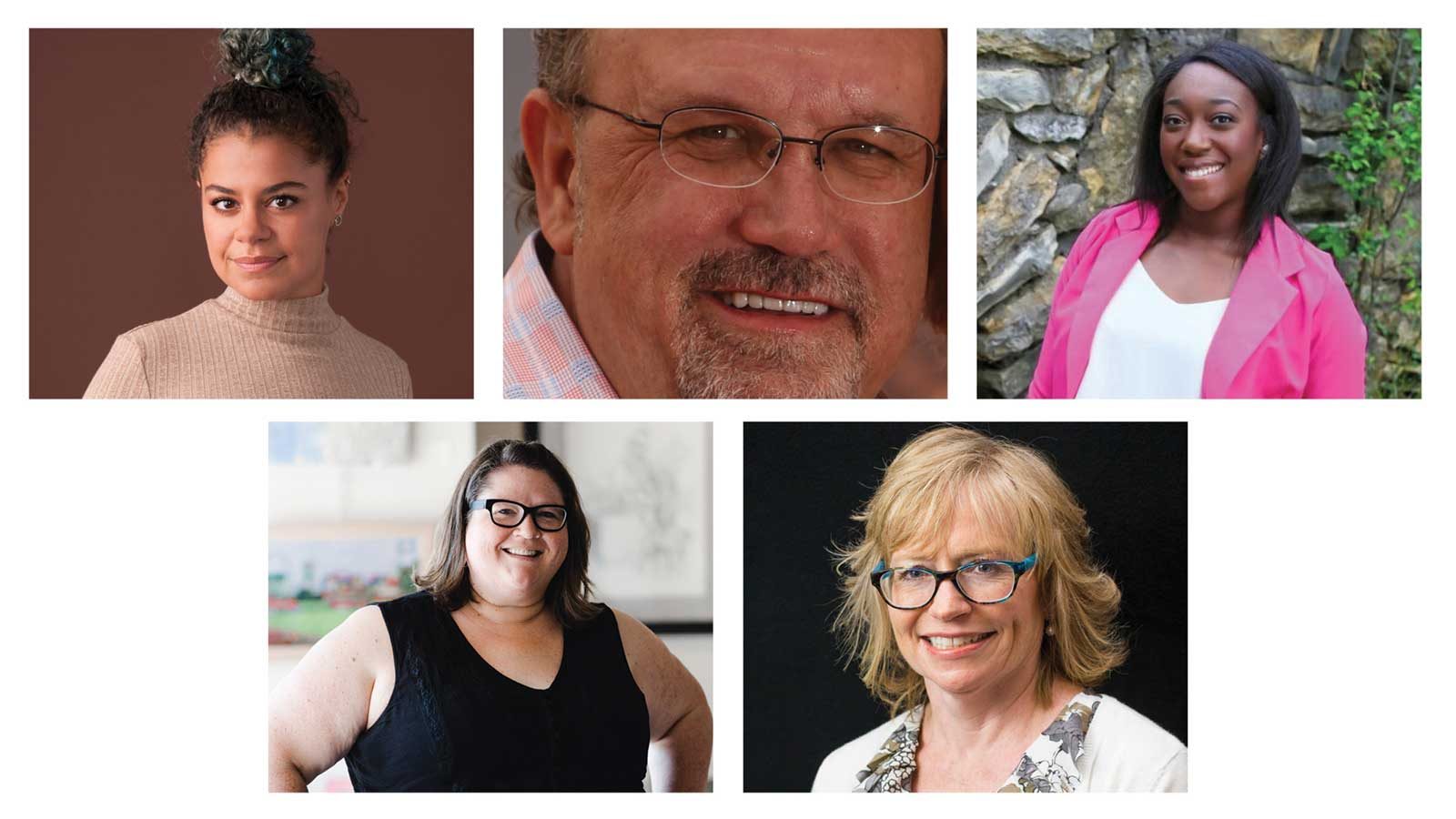 Celebrate with the business professionals in our community who are moving up, moving around, and gaining new experiences and opportunities.
Robin Wenneker
Robin Wenneker has been appointed president-elect of the Mizzou Alumni Association's governing board. Robin graduated from MU in 1991 and now works as the managing partner of CPW Partnership and serves on boards for the Columbia Housing Authority and Children's Grove, among others.
The District
The District is proud to announce Nickie Davis as the new executive director for the Downtown Community Improvement District, or CID, and a new hire, Kathy Becker, as director of operations. Nickie will oversee the CID while focusing on marketing, community relations, and larger projects for downtown. Kathy will focus on internal programs, financial and tax management, and organizational operations.
Daniel Peery
Daniel M. Peery, MAI, ARA, Agriculture & Industry LLC, Appraisers and Advisors, has been awarded the Accredited Rural Appraiser designation from the American Society of Farm Managers and Rural Appraisers. Daniel becomes only the second active Missouri appraiser to achieve dual designation at the highest level agriculturally from ASFMRA and commercially from the Appraisal Institute. 
Kayla McDowell
Kayla McDowell joins Socket as a content and digital marketing specialist. She will focus on coordinating, planning, and creating content as well as social media and digital advertising strategies. Kayla began working at Socket as a marketing intern.
Jeanelle Augustin
True/False Film Fest welcomes Jeanelle Augustin as its new festival programmer. Jeanelle is a Haitian-American arts critic and film programmer. Her interest in storytelling, arts education, and aesthetics have taken her from StoryCorps to Sundance Institute, where she served as the coordinator for the Documentary Film Program and New Frontier Lab Programs.
Ted Rodgers
Ragtag Film Society has announced Ted Rogers as the new film programmer for Ragtag Cinema. Ted is responsible for programming the film slate for the cinema, conceiving and coordinating related programming, cultivating relationships in the film industry, and engaging local communities. He will also curate and promote specialty programming.
Kelsey Hammond
Columbia Art League welcomes Kelsey Hammond as executive director. Kelsey brings over 15 years of experience working in arts organizations. She is involved in the Columbia art scene, organizing Social Sketch CoMo and the 8th Street Makers Collective pop-up craft sales, as well as teaching art classes and marketing workshops. Kelsey and her husband own Yellow Dog Bookshop just up the street from CAL.
Dr. Shannon Sitzmann
Evexias welcomes new team member Dr. Shannon Sitzmann, DNP, APRN, FNP-BC. Shannon earned her bachelor's in nursing from St. Louis University and her doctorate of nursing practice as a family nurse practitioner from Maryville University. Shannon is an EvexiPEL Certified Provider and has quickly become an expert in the world of Bio Identical Hormone Replacement Treatment.
Tina Olson
Columbia College faculty member Dr. Tina Olson was recognized by the Missouri State Society for Human Resources Management Council with the LEAD (Leadership, Excellence, Achievement and Dedication) Award. The prestigious honor is presented to a professional in the human resources field who is as an innovator, advocate, and/or thought leader. The award also recognizes a member of the Society who holds an outstanding record of volunteer service to the profession through leadership positions with the organization.