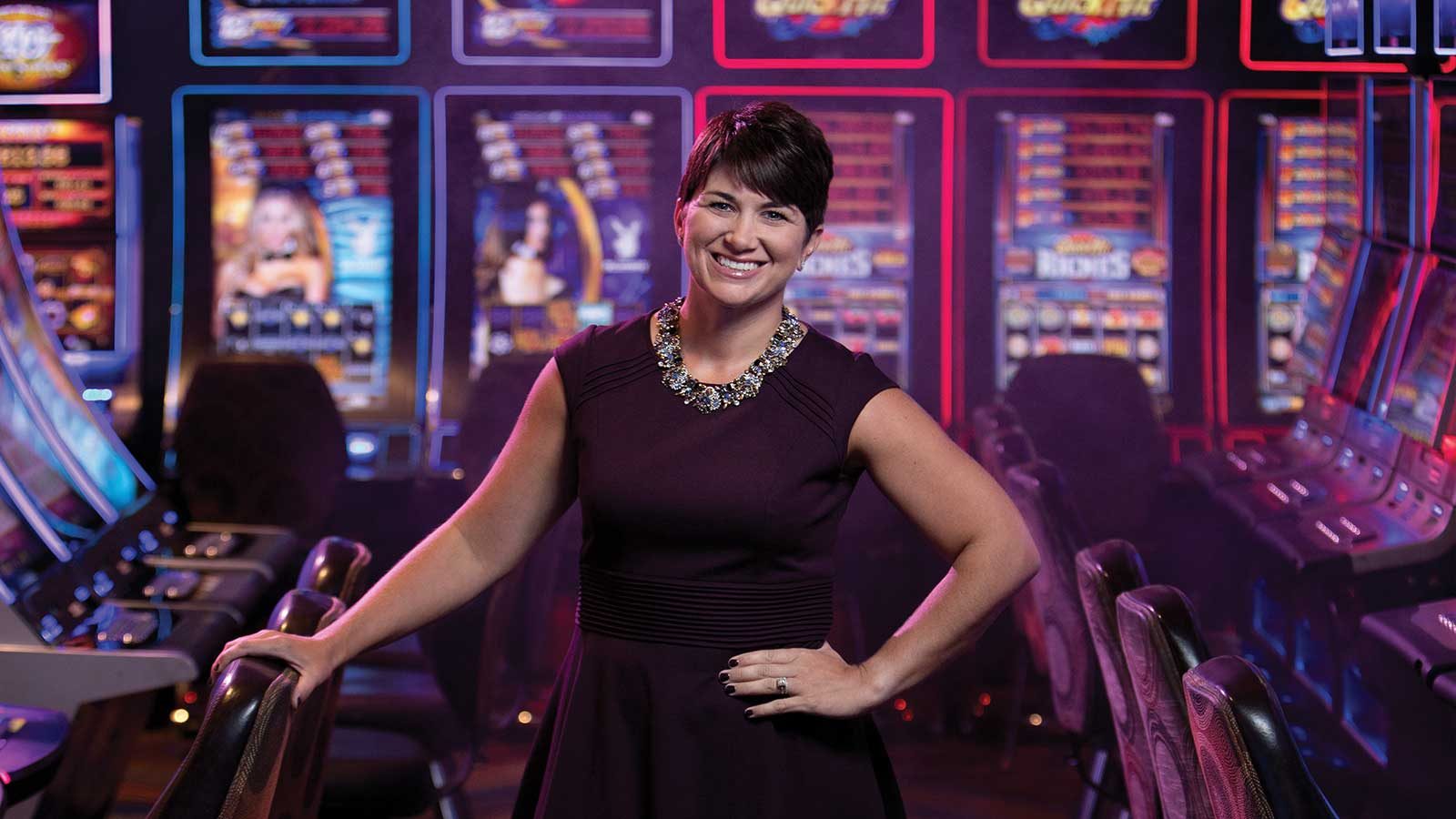 Vice President and General Manager, Isle of Capri Casino Hotel Boonville
Job description
I'm responsible for the oversight of and ensuring success of all property operations and team members. My job includes the oversight of close to 900 slot machines, 20 table games, 3 restaurants, a 140-room hotel, and more than 400 team members.
Education
Bachelor of Science from Upper Iowa University
Professional background
I've been in the gaming industry, and with the same company, since 1997. I started in the food and beverage department before moving to the marketing department in 2000. I have held most marketing positions within the company, ending with the role of regional senior director of marketing, which meant I oversaw marketing operations for the four Isle of Capri properties in Missouri. When Eldorado Resorts purchased Isle of Capri in 2017, I was fortunate to be able to come back to the property as the senior director of marketing and hospitality before accepting the general manager position in May 2018.
Hometown
St. Lucas, Iowa. Population 198.
Years lived in Boonville
15 years

Favorite community activity
Saints Peter & Paul Catholic School Auction is my favorite event of the year. This event benefits my daughters' school and raises over $50,000 each year. It's a fantastic event and such a great show of support. I also enjoy being involved with any Community Aces event. Community Aces is the Isle of Capri's charitable giving and volunteer program, through which we host dozens of different volunteer opportunities throughout the year.
Why you enjoy managing the Isle of Capri Casino Hotel Boonville
It's truly something new every single day. Some days it's a good new and some days it's a bad new, but I welcome the challenge of both. I have a fantastic team that works hard each and every day to accomplish our goals.
What People should know about being a female general manager
in the casino industry
Historically, my position has been primarily held by males. I have been very fortunate to work with and learn from these leaders. I have also had the opportunity to have incredible female mentors. I made every effort to observe their behavior and emulate it as best I can. They taught me to always be confident in my abilities and put on my own oxygen mask first.
Favorite recent project
I have had the pleasure of working closely with our food and beverage team, as well as our design firm, to develop a brand-new restaurant for our property called The Brew Brothers. The Brew Brothers will replace our current buffet and will offer a large beer selection (both craft beers and standard domestics), delicious appetizers and desserts, and mouthwatering entrées.
The next challenge facing the casino industry
Like any industry, our biggest challenge is, and always will be, innovation. When your main product offering is entertainment, guests need to walk away feeling like they had an experience worth the price tag. We ask ourselves two questions every single day: First, how do we enhance our current offerings to stay exciting for our existing markets? Second, how do we expand our offerings to attract new audiences without alienating our current audience? We know the gaming industry is all about timing. Be an early adopter and you may lose your current guests without gaining enough of a new audience to make up the difference. Be a laggard and you find yourself constantly playing catch-up, with your guests moving on to the next big thing somewhere else.
If you weren't working at the casino, you would . . .
Run a nonprofit that helps young, underprivileged women develop career skills to be successful. I feel there is a need for more strong women in the workplace, and some may need a little boost to get there.
Biggest lesson learned in business
Don't be afraid to ask questions and don't keep doing something just because "that's the way we've always done it." I hate that way of thinking, and I welcome change. Change is hard, change is frustrating, but change is how we grow and get better. Change is the only constant.
Greatest strength
I have a knack for digging into a problem, asking the right questions, figuring out the root cause, and pushing myself and my team to get it fixed. I'm not afraid to get my hands dirty to find solutions to our problems.
Greatest weakness
I'm impatient, have very high expectations, and overthink most things.
Next professional goal
Fingers crossed I hit the Powerball so I can retire early, buy a chain of Chick-fil-A restaurants, and live on a beach somewhere.
What you do for fun
I've been blessed with really great friends and family in this life, and I enjoy spending time with them. I also enjoy reading, shopping, traveling, eating, and watching Cardinals baseball and Iowa Hawkeye football.
What you do to relax
Find a quiet spot in my house and binge-watch Netflix or the latest reality TV show.
Current favorite TV show
I'm a big fan of the Chicago shows on NBC: "Chicago Fire," "Chicago PD," and "Chicago Med."
Favorite indulgence
Cream cheese frosting. Plain. No cake, no cupcake. Just give me a spoon.
Favorite place in Columbia
Target!
Family
My husband, Jeff, and I have been married for 11 years and have two daughters — Avery, who is 10, and Devyn, who's 7.
Accomplishment you're most proud of
My children. In today's society, many people feel they have to choose family or career. I'm proud that I've been able to raise two beautiful, smart little girls who are going to change the world, and I'm doing it while still accomplishing my career goals.
Most people don't know that you . . .
I started in the casino industry as a cocktail server in Marquette, Iowa, with the intention of only working there for a few months to make some fast cash between my freshman and sophomore years of college. Fast forward a couple of decades — I'm still here and wouldn't change a thing.