Dressing with Social Awareness
Photos by Keith Borgmeyer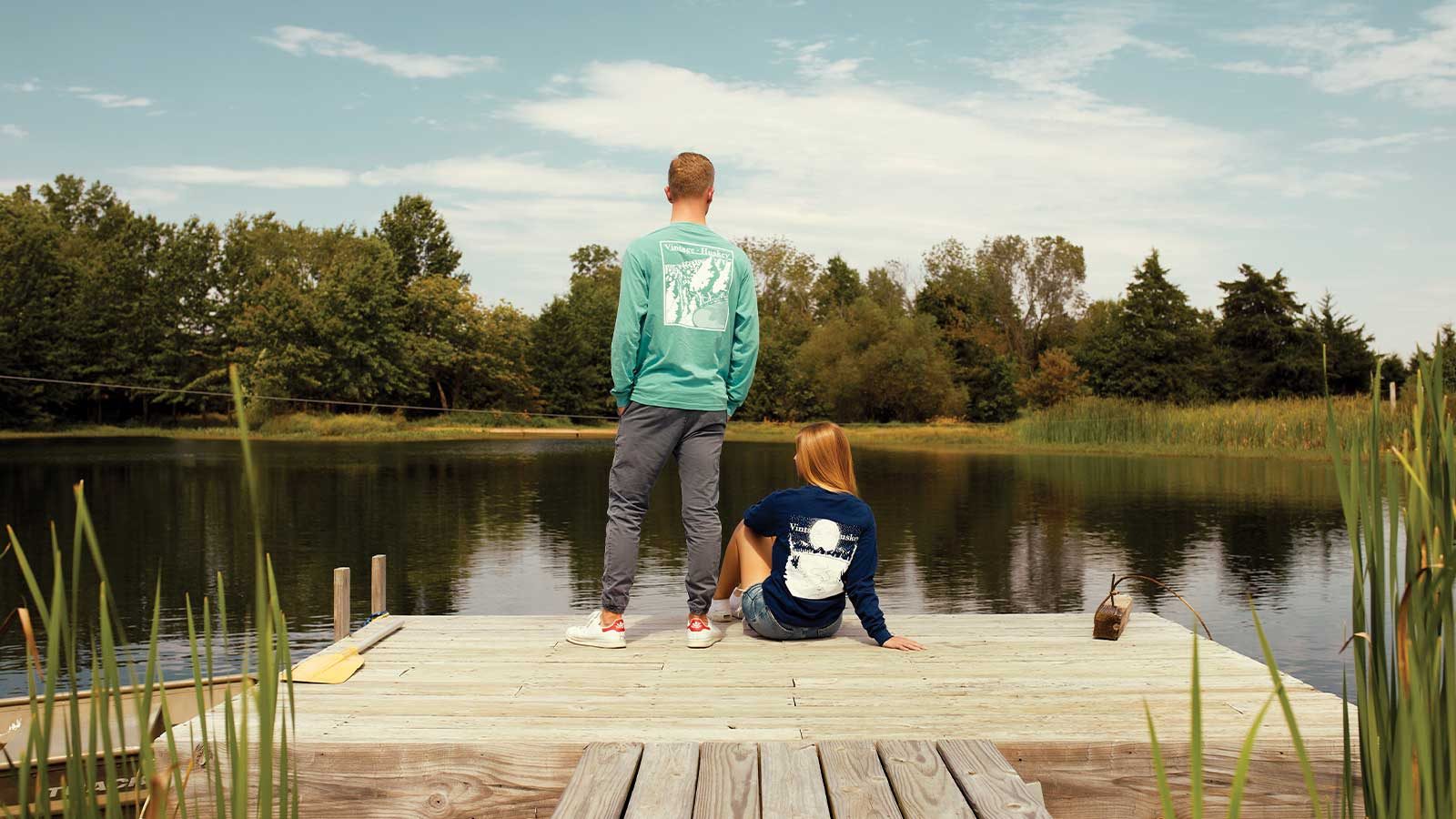 Two budding clothing businesses in Columbia are working to change the social narrative.
Vintage Huskey
During their free time, most high school kids are nose-deep in homework or wandering the hallways with their friends. A unique Columbia pair, however, spent their time envisioning ideas that would bloom into a bold new clothing line. Started by Clayton Neuner and Jack Parker, Vintage Huskey is a contemporary clothing brand with an aesthetic centered around appreciating nature's tenure.

The business began as one of Clayton's ideas. He was a student at Father Tolton Catholic High School and wanted to start a clothing business. He wanted to create clothes that were contemporary, cool, and contributed to the sustainability movement. Bursting with promise and excitement, he consulted with his friend Jack and the two created designs that harkened to their vision.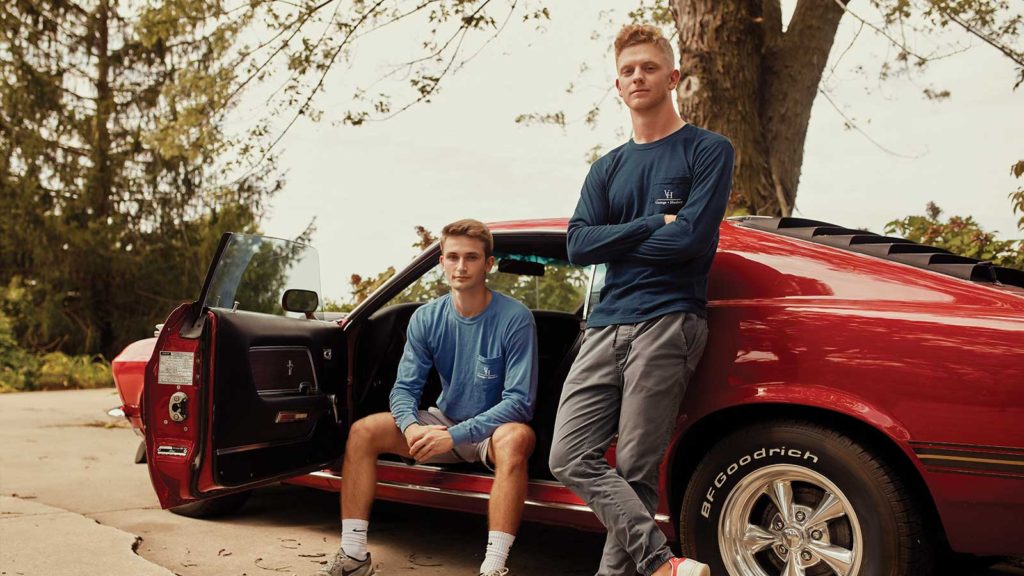 Vintage Huskey's defining symbol is the husky dog. The image can be seen in all the line's pieces, plastered against a natural background. The designs reflect the company's ethos of honoring the environment; the husky, which represents humans, interacts with and pays homage to the beauty and strength of nature.

"To us, Vintage Huskey is an exploration of our environment," says Clayton. "We are taking a different approach in our style and appreciating our natural surroundings through our designs."

The "vintage" element of the brand is their personal take on understanding that nature has always maintained its intrinsic beauty — to them, nature is vintage. However, because nature regenerates itself and is cyclical, they craft it into what they want to see it as.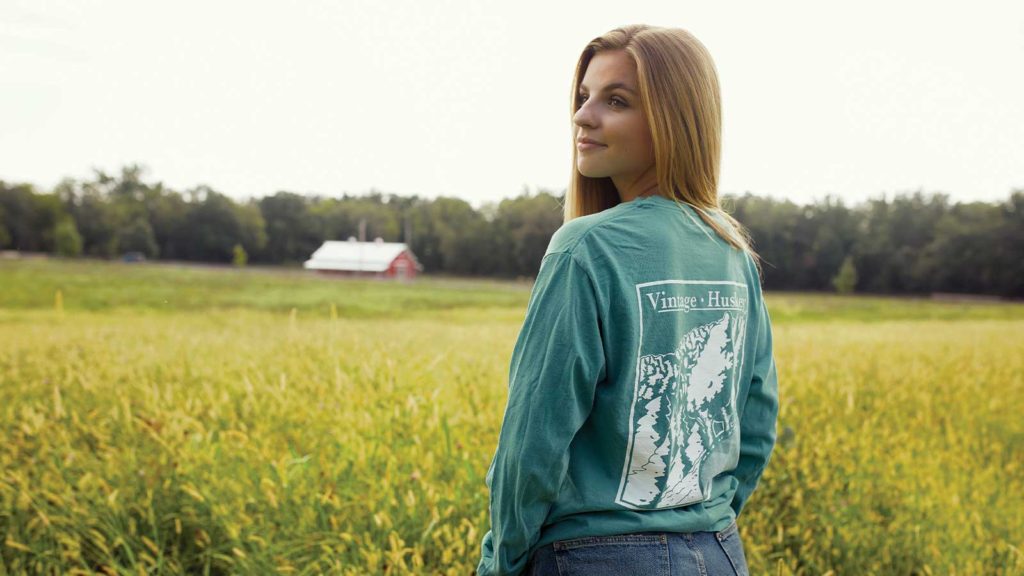 Starting the business required immense personal effort from both Clayton and Jack. They didn't seek much help from anyone, including the obvious source, their parents. Learning about the fashion industry was a process that both underwent as they moved from stage to stage in developing their brand. They financed the business on their own using money they had saved from summer jobs.

Clayton and Jack also sought their art teacher's help in actualizing the brand's identity. Lonnie Tapia has extensive artistic experience in the clothing industry, having worked with high-profile brands such as Lane Bryant and The Limited.

Jack says: "Lonnie was kind of my mentor. He helped a lot with creative direction and other business intricacies." Lonnie's help guided the two founders on how to personalize their brand and create products that their consumers could resonate with.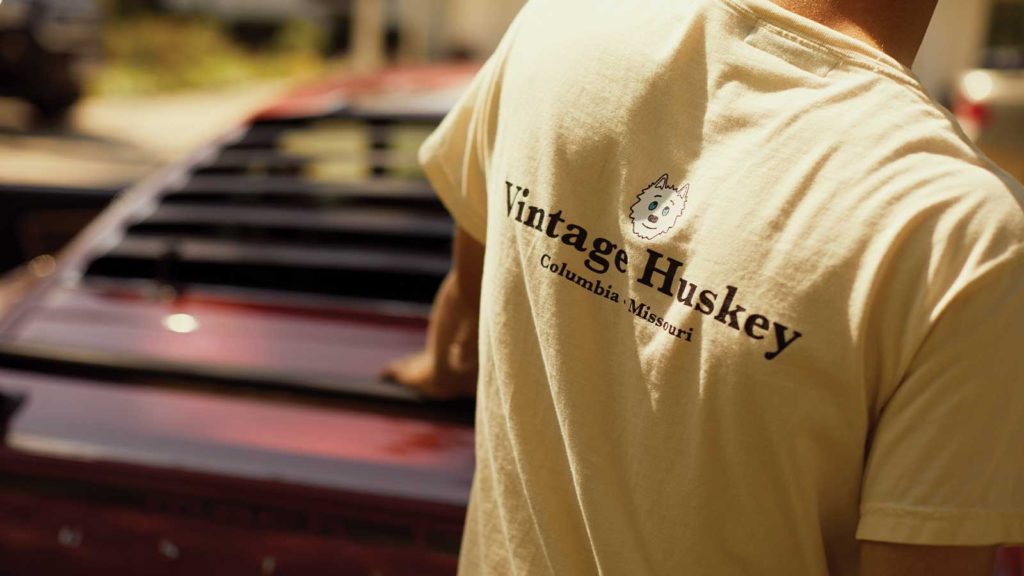 Two years into the business, Vintage Huskey boasts successful returns and frequent interactions with its customers. Clayton's current goal is to create a strong online platform that can further personalize the business and attract more people in Columbia. Jack's creativity is blossoming, and the brand will see three more launches of new products in the fall.

MyTurn Kids
MyTurn Kids was created on Memorial Day, 2018. Megan and Cliff Judy were shopping for clothes for their daughter from a major retail outlet and, frustratingly, could not find anything that didn't have sparkles, unicorns, or princesses.

After settling for a less tastefully designed T-shirt from the boys' section, they recognized that there was a gap in the children's clothing industry. The concept of MyTurn Kids became a personalized way of creating clothing that envisions girls as more than just sparkles, unicorns, and princesses.

The Judys' vision was clear: They wanted to create T-shirts with girls mirroring women who exist in professions where they're underrepresented. However, they had little knowledge of and experience with starting and managing a business. Megan works as a morning news anchor at KOMU 8 and Cliff is the channel manager of live programming at Newsy. Despite this initial challenge, their experiences in journalism became crucial tools to problem solving that allowed them to find resources that would jumpstart their business.
"We looked stuff up and figured it out," Megan recalls. "The process of figuring it out was trial and error, so we made sure to ask the right people for help and advice."

As Megan and Cliff brainstormed the intricacies of their brand, they created eight young girl personas, each with her own catchphrase, racial identity, and underrepresented profession, to drive their creative process. Their careers range from chemists and engineers to farmers and firefighters. Recently, they added an Ida B. Wells persona, named for one of the first black female journalists in America, to the list. Her MyTurn character represents the 8% of newsroom employees who are women of color.

The process of starting MyTurn Kids involved sourcing help from local organizations, professional contacts, and even friends. REDI and the Missouri Women's Business Center were some of the entities that helped the Judy's business and offered access to sound advice and important contacts. With this guidance from local experts, Megan and Cliff were able to actualize their dream and set their goal of $10,000 on the crowdfunding platform Kickstarter, which they surpassed by raising $11,600.

While Megan and Cliff's T-shirts have reached many customers and expanded career possibilities for many young girls, their business has also touched them personally. Cliff recalls one sweet moment with his daughter: "One of the big moments for me was when we had Clara try on one of our prototype T-shirts. It was a plain gray T-shirt with a firefighter girl on it. After she put it on, she started wrestling with our dog. I recorded this and as soon as I hit the stop button, she yelled, 'I'm a firefighter girl!'"

Within the first few minutes of their first T-shirts being worn, they had already assured a young girl that she could be fearless in carving out the path she wanted for herself.

MyTurn Kids makes the statement that young girls can dream and achieve whatever it is they commit to. In a world where many are reluctant to address gender inequality at work, the Judys have created a space where change can become tangible.