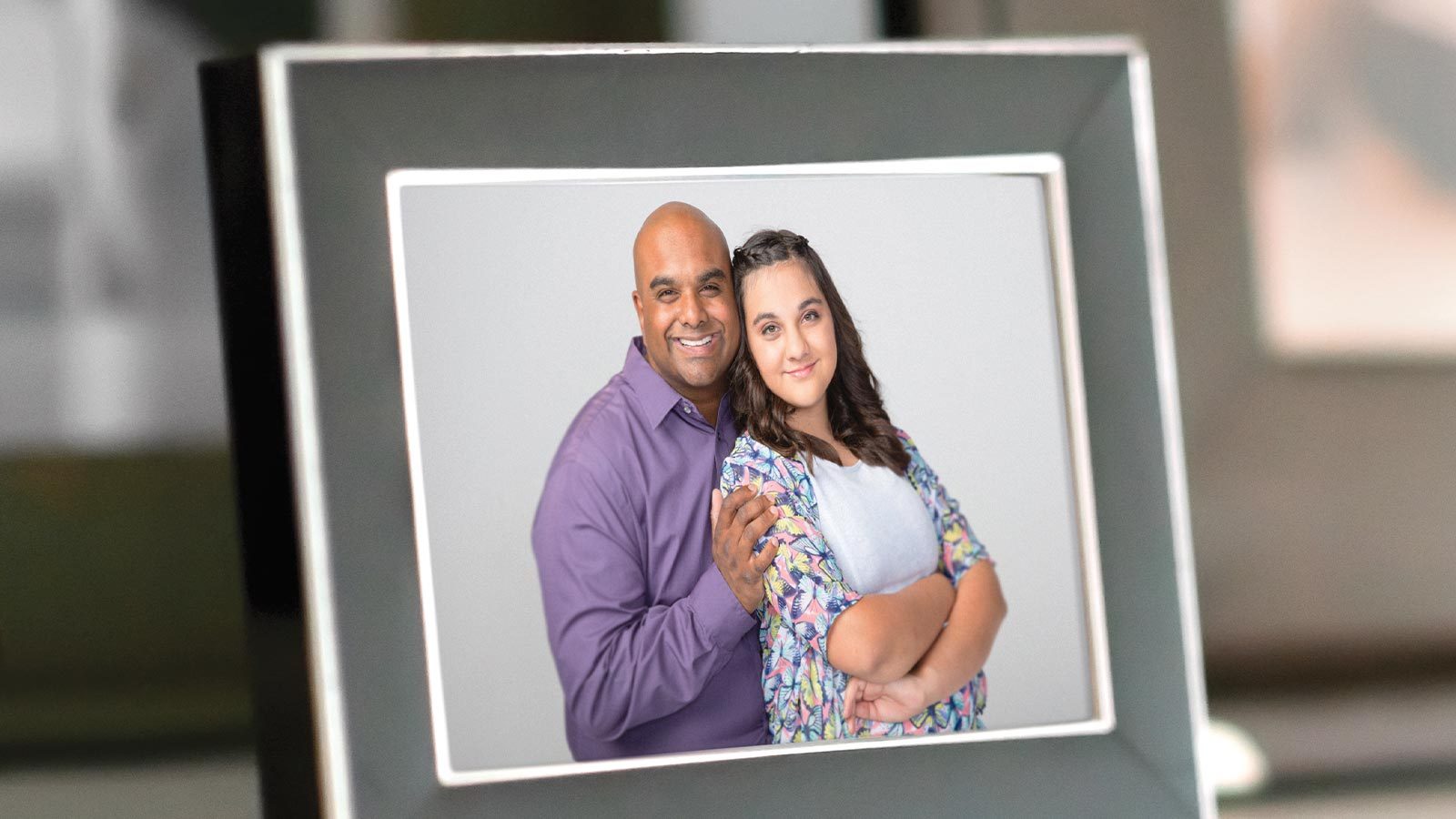 For the father–daughter duo behind Jazzy Kat Productions, taking photos is a celebration of life.
Photo booths have become a popular feature at any event, providing a memento for each attender to remember the fun and joy experienced in that precise moment.

That is where Joe Pallikkathayil, owner of Jazzy Kat Productions, and his 11-year-old daughter, Jazzmyn , come in. The two of them are a powerful team that works together with intentionality and care to operate their photo booth with a single mission: to help people remember the joyful moments.

Jazzy Kat Productions developed from a random thought that Joe's late wife, Kat, had six years ago after examining their surroundings. "We have enough stuff to start a photo booth," she said. At the time, Joe laughed with his wife, but after looking around himself, he concluded she wasn't wrong. From that point on, they began to volunteer their services mainly to nonprofit organizations, the first one being MU's Relay for Life.

"My whole life I have professionally worked with nonprofits as a fund raiser," Joe explains, "so I reached out to Mizzou's Relay for Life and mentioned that I had a photo booth set up and would love to donate our services, and they were super stoked about it!"

About midway through that evening, after multiple people asked for a business card, Joe concluded that maybe running a photo booth wasn't such a silly idea.

That was the genesis of Jazzy Kat Productions, which has now grown into a way of remembering and celebrating Kat, who died in December of 2017.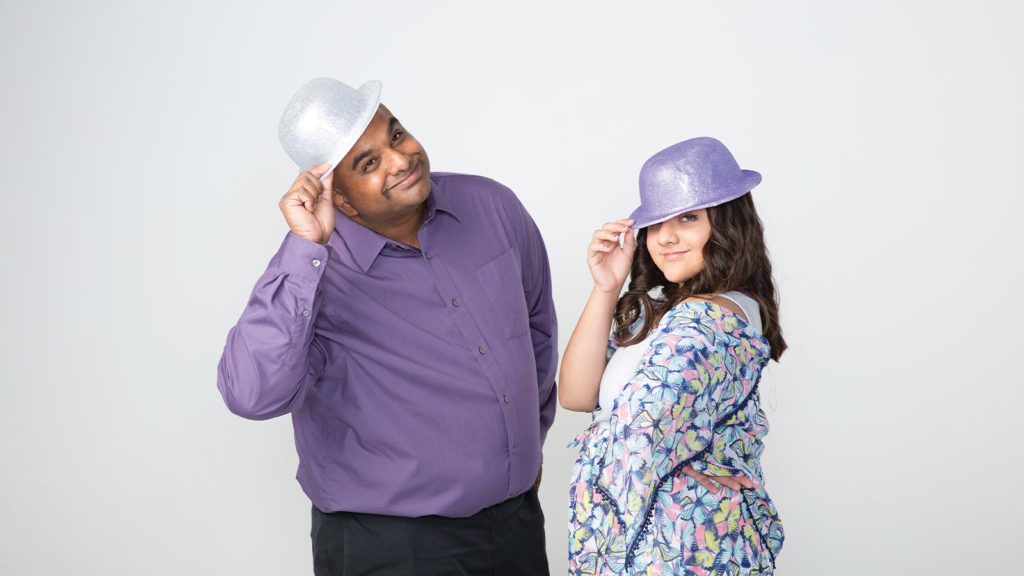 "Late in life, Kat developed significant medical complications that were untreatable," Joe says. "She had Crohn's disease, and as a complication of that, there was probably a myriad of other things that went undiagnosed. Ultimately, she was working against organ failure."

Working the photo booth was one of Kat's favorite things to do with her family, so it seemed natural that Joe and Jazzmyn would keep it going. The night Kat died, Joe sat Jazzmyn down to tell her.

"There were a lot of tears; we cried a lot," Joe reflects. "But then something happened that made us chuckle, and from that moment on, we were able to put sadness aside and focus on what sort of things we wanted to do to make sure mom was always in our hearts."

It was Jazzmyn's idea to keep the photo booth going, though.

"She believed this was something that meant a lot to her mom and would mean a lot to her to keep it going." Joe laughs with tears in his eyes, "And, well, there's really no arguing with that!"

Joe describes running the company after his wife's death as "partly cathartic at times, but there is always a moment at each event when it all just takes your breath away . . . . I've learned that's just the nature of grief."

Jazzmyn really jumps into helping her dad operate the photo booth when she accompanies him to events. She helps in making sure everything is organized, and she knows how to pull people in and explain the whole process to them.

"My favorite part of helping my dad at events is seeing people's reactions after they see their picture," Jazzmyn says. "They always look so happy."

Joe adds, "Yeah, there is a lot of fun and joy in seeing their expressions."

That is their main mission in events, and they love to see it come to fruition.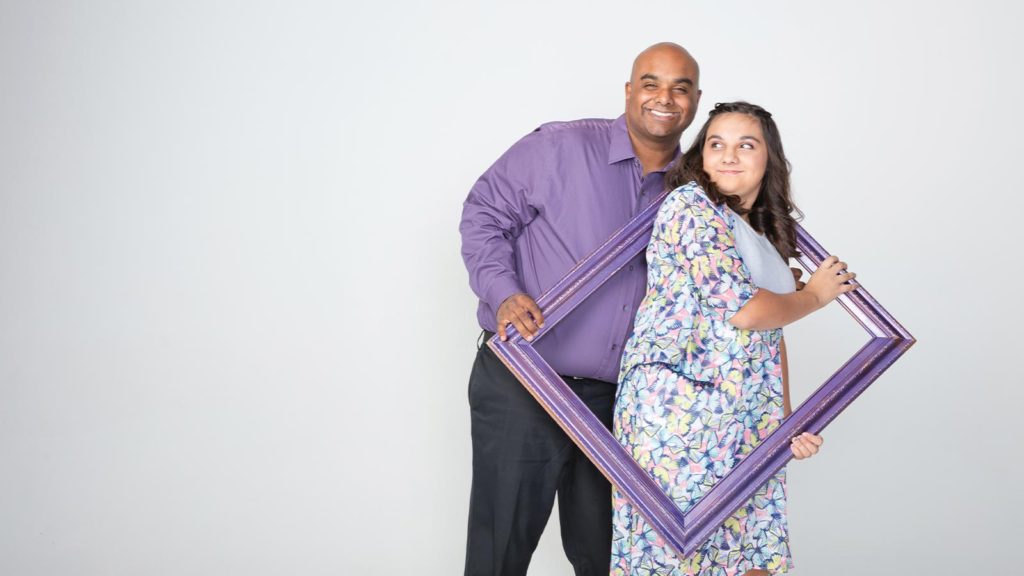 Normally, photo booths are set up with a self-timer and you have a certain amount of time to pose before the picture is taken. Joe and Jazzmyn set up their booth in such a way that each person has an unlimited amount of time to pose themselves, but the two operators actually take the picture. They've learned that this process guarantees that the prints that come out are ones that people actually like and want to keep.

Throughout the entire process, Joe likes to celebrate his late wife through the ways that he interacts with people.

"She was always the more charismatic one," Joe explains, "So I always try to engage with everyone and build the connections she always made so organically."

This process is also crucial to providing an experience that helps people remember the joy in the event.

"Knowing how to make people have a better experience — not just with the photo booth, but at the entire event — is just in the questions you ask. It allows time for people to really think about and savor what brought them joy," Joe says. "Even if you aren't having fun at first, you don't ever leave a photo booth grumpy."

Jazzy Kat Productions stands out among other companies because of the level of care Joe and Jazzmyn put in for events. Each event has customized backdrops, props, and prints.

"That's what I pour into this that is probably different than any other photo booth — I don't do this to make a profit, and I donate a lot to the organizations we serve routinely. I do this for two reasons: to remember my wife and to know that the memories being made at our booth are things that people take back and cherish."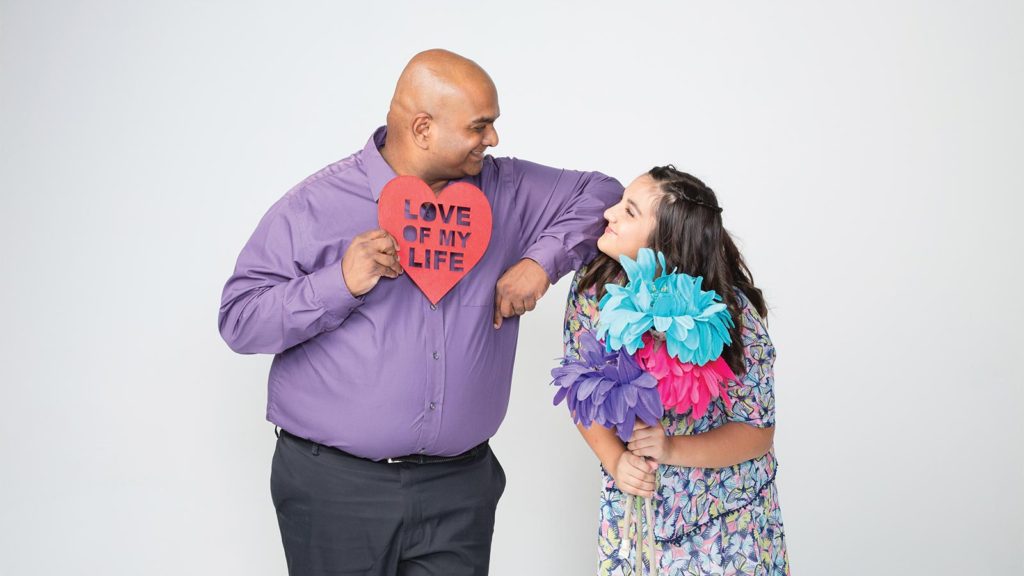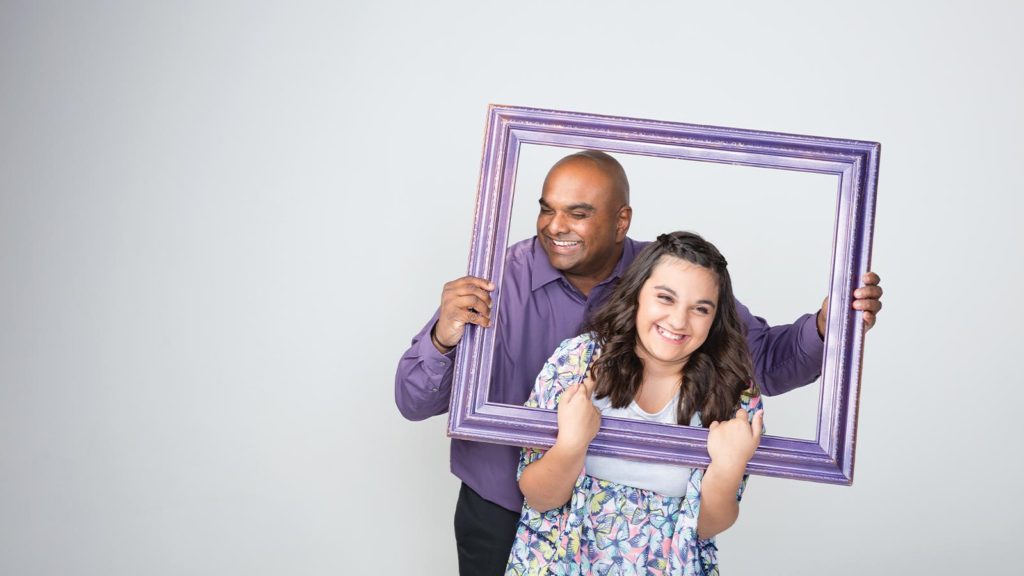 Jazzy Kat Productions is a company that started as a joke, then turned into a fun way to spend time together as a family, and now is a beautiful way to remember a loved one. This photo booth has been a celebration for the Pallikkathayils, as well as many other people that come through to take a picture.

The Relay for Life remains an important event to Jazzy Kat Productions, even after six years. There are a lot of people Joe has gotten to meet and hear stories from in past events.

"There's a woman who comes every year," Joe says, "and she came up to me this year and told me she has all of the photos she's taken in my booth up on her fridge. For her, she treats them like trophies — they're a sign to her that she made it another year with cancer."

Joe manages to tell this story with dry eyes, but noted that on that day there was "definitely ugly crying in that moment. It was the sweetest thing to hear!"

Jazzy Kat Productions started with working four to five events in 2014; they worked around 20 this past year. Joe is excited to grow his company even more by opening up more availability to work weddings in 2020.

"The company has been a learning process, but we've grown so gradually," Joe explains. "Because Jazzy Kat Productions was never designed to be a profit-based company, I think it gave me the mindset to experiment with it and not feel the sense of urgency that this is make or break. Part of what we raise goes into Jazzmyn's college fund and the other part goes back to the charities we are working for."

In addition to running Jazzy Kat Productions and being a dad to Jazzmyn , Joe just accepted a position with the Alzheimer's Association to be a walk manager. He is also a full-time student in the master's in public affairs program at MU.

"It's harrowing to lose someone in inches . . . there is sometimes mercy in a quick death," Joe shares, "but there is always an opportunity for joy and hope. It's hard not to look at my life and not still feel overwhelmingly blessed."