A Beneficial Move for All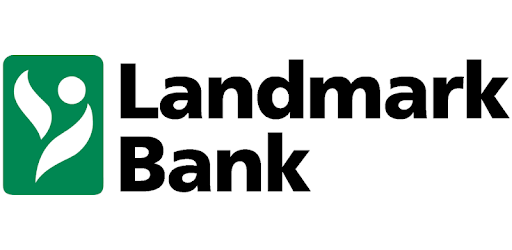 How Landmark Bank is setting itself up for growth by partnering with Simmons Bank.
Landmark Bank is making a big move in October by partnering with Simmons Bank. For Columbia's second largest bank, this decision will take their $3.1 billion bank to a $21 billion bank. Landmark Bank CEO, Kevin Gibbens, and Simmons Bank CEO, George Makris, agree that this move will only mean great things for the future of both banks.
"As we were exploring this opportunity, one of the things we really liked about Simmons Bank was that they are a community bank as well," Kevin says. "We look at ourselves in the mirror and we see Simmons Bank — the same approach toward culture, people, customers, and opportunity. It was like we couldn't fit any better."
Simmons Bank has built up a network of 26 defined community banks. Each of the geographical units for those banks have their own leadership and make their own decisions in regard to pricing, the community, and marketing.
Even in light of Simmons Bank's quick growth across eight states, there was no overlap on the map between the two banks.
"We don't have a single branch overlap with Landmark Bank. It is unbelievable when you look at that map together," says George. "We have no plans for any branch consolidation. In fact, what we look forward to is giving those physical locations more products and services to serve the customers even better than they have in the past. A lot of banks go in with an idea of cutting things out, but not us. We want to grow."
Moving forward, Simmons Bank will have a heavier presence in Missouri with it being their largest state when adding deposits and loans. Kevin will run the Columbia market with the support of George and his team.
"We think of the community bank as the economic engine for the city. And being a part of a larger organization like Simmons Bank gives us more economic capital to try and give away," Kevin says.
Along with support for Kevin, this parentship means enhanced products, services, and support for current Landmark Bank customers.
"We are spending millions of dollars at Simmons upgrading all of our technology, and most of that is going to be customer facing, such as improvements to digital banking and online banking. Our new technology will be coming before the convergence, so Landmark customers will be some of the first beneficiaries of our investment in technology. We hope that will be a real benefit to them" George says.
Partnering with Simmons Bank also means that they will have a larger legal lending limit and the ability to help all types of customers with loans in a bigger way.
"Simmons is a big mortgage lender, and we are a big mortgage lender also. We are excited about joining forces with that," Kevin says. "Talk about how you can help customers —you can give them a home loan so they can move into their first home, or even move up in terms of a house."
George believes the new partnership will also mean expanded career opportunities for current Landmark Bank employees.
"Over time, we have put some very sophisticated career opportunity programs into place. With this new partnership, the last thing we want to do is overlook talent that aspires to something greater," George says. "If we have employees that might want to do more in the organizations, they just need to let us know."
The partnership between Landmark Bank and Simmons Bank will be official after Landmark Bank's shareholders make a vote for approval.
"We couldn't have found a better partner than Simmons Bank. The bankers, customers, and shareholders we've talked to are all very excited about becoming a part of Simmons Bank. It's an exciting time for us," Kevin says.