photos by Sadie Thibodeaux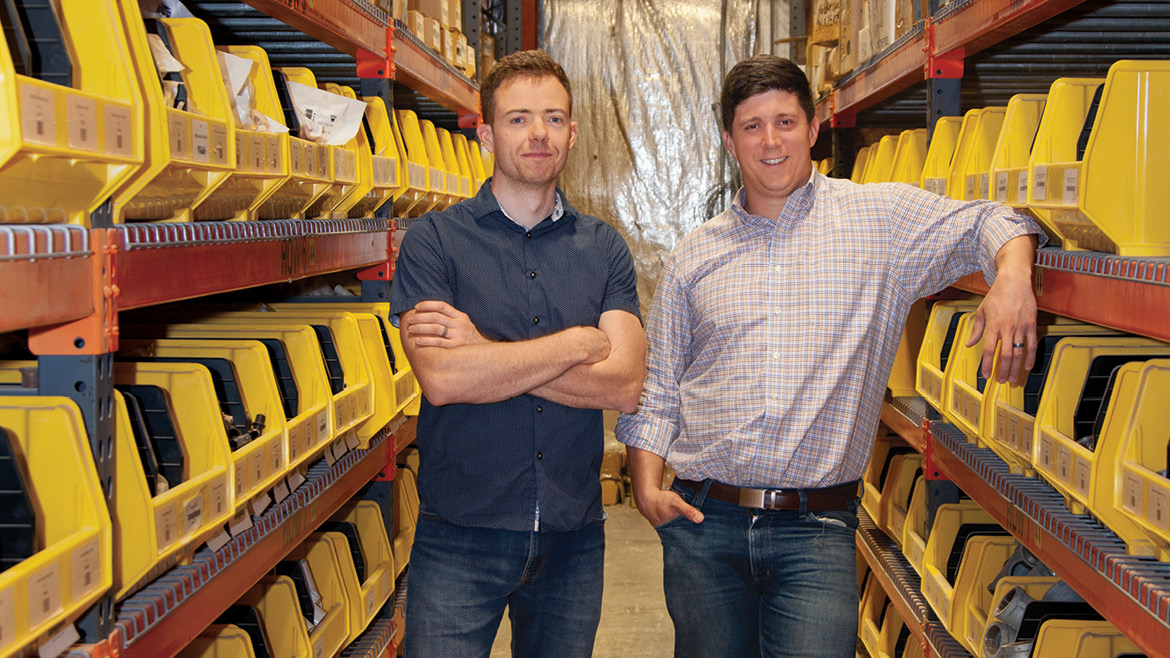 QuesTec Mechanical grows in size and innovation.
Working at a self-service car wash after school, Eric Keeney never expected to find a career path there. But a repeat customer stopped one day and asked Keeney what he planned to do after high school. Just like his dad and grandpa, Keeney planned to pursue law enforcement.
The repeat customer turned out to be a field superintendent at QuesTec and suggested Keeney consider being a plumber and apply for QuesTec's apprenticeship program.
"He complimented me and said I was always there with a good attitude and had a good work ethic. He said he could be used as a reference on my application," Keeney says.
After finishing the apprenticeship program, Keeney worked his way up to a project manager position in April 2018 and now teaches some classes in the program.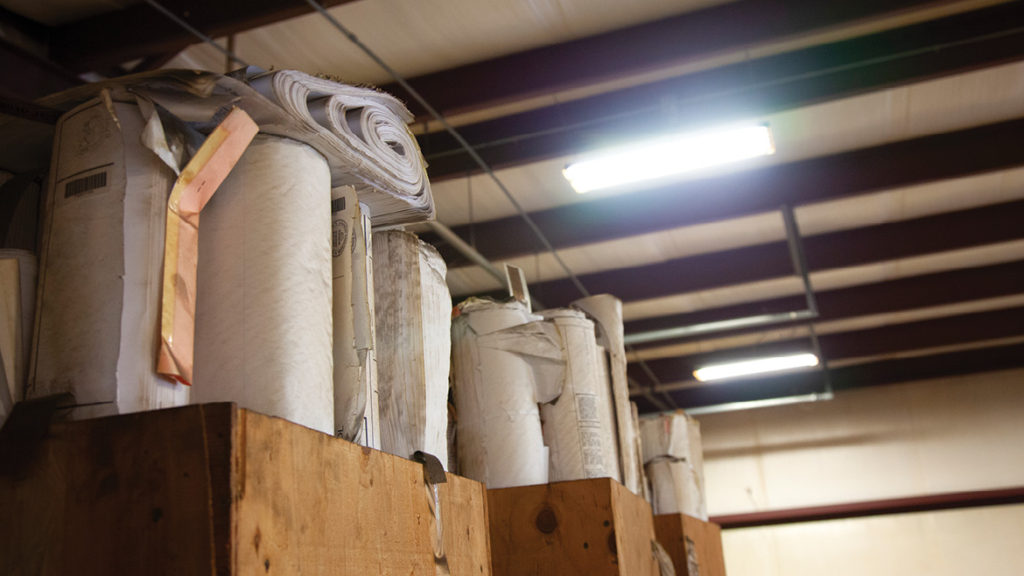 Moving Up and Out
Keeney left QuesTec for a time but stayed in touch with Matt Chick, director of field operations, and eventually returned to QuesTec. Like Keeney, the idea of working for QuesTec fell into Chick's lap. He ended up at the company — where he's spent exactly half of his life — by accident. His dad was contracted under QuesTec as a union sheet metal worker and mentioned it to his son. "The old man just said, 'Hey, these guys are looking for help,'" Chick says. "They paid more per hour at the time and had opportunity for growth. Sure enough, when we started, we got to run some pipes, and 21 years later, I'm still here."
He enjoyed the work and the friendly competition and saw opportunity for a career with QuesTec, not just temp work. "I just put my nose down and worked freaking hard," Chick says. "If you're willing to work hard and have the soft skills and can put in the work, you can climb the ladder and be very successful in life."
Since their inception in 1996, the business has sprawled out of Columbia and into St. Louis; Louisville, Kentucky; and Springdale, Arkansas.
Their brand might not be a household name, but it's difficult to drive through Columbia without passing some of QuesTec's work. From Faurot Field's south end zone to virtually every Taco Bell in Columbia, QuesTec has put its fingerprint on much of Mid-Missouri.
General manager Matt Boyd sees the opportunity for a conflict of interest with the way most mechanical contracting companies do business: They're paid to make it work, but when it doesn't, they get paid again. He says it's just like going in for an oil change and hearing the mechanic say you also need nine other services. But do you actually need them? Are their prices competitive?
At QuesTec, it's different. Customers pay one fixed price each quarter, and that price stays the same no matter what happens. Boyd says this business model can be found on the east and west coasts with regularity, but very few places in the Midwest have adopted the practice. "We're on the same side of the table as the business owner. We hope that your equipment works phenomenally well," Boyd says. "Unlike a car, you don't care how old your building is as long as it's working, and it's much greener not to be dumping things into landfills."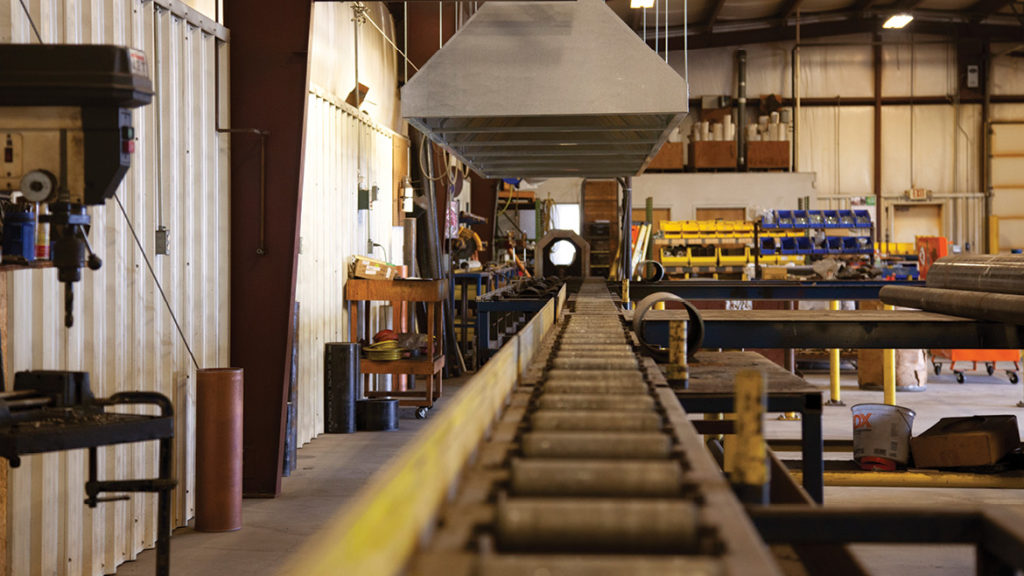 A Family Affair
It's a family business, which means the business is dinner table conversation — even on Thanksgiving. Boyd said he and his two brothers had to sit their girlfriends and wives down and warn them before Thanksgiving dinner. "It will be loud, but we're not mad at each other," he says. "We're still family, and that's what matters."
Matt is in his fourth year handling sales for the business, and he's been working for QuesTec since before he could even drive. His mom dropped him off to mow lawns for the business as a young teenager, and over the years, he's done everything from counting parts as a "warehouse grunt boy" to computerizing inventory as a college intern. After going through four different sales representatives, Matt's father, owner Scott Boyd, sat him down and said, "You can't quit, and I'm going to move you over to sales."
This family tradition trickles down into their employees' lives, especially in their apprenticeship program. "We get a bunch of family referrals," Boyd says. "We'll have some guy go through, and he'll refer his brother, cousin, best friend." At one time, six or seven employees all came from one family over the span of multiple generations.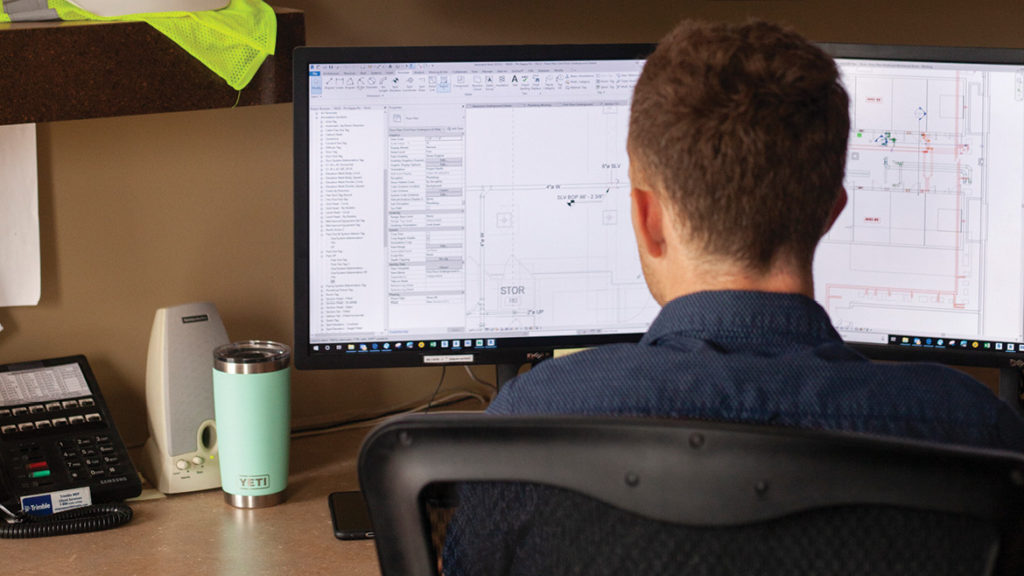 Labor and Tech Investments
Chick was in QuesTec's first apprenticeship class in 1999 and worked his way up to his current position as director of field operations. He's come full circle now, as he's teaching three apprenticeship classes.
The apprenticeship program takes four years to complete with 150 hours in the classroom per year and 2,000 on-the-job hours per year. Students are paid along the way and finish the program with their journeyman licenses. "Compared to a college grad, a person who goes through our apprenticeship program is ahead $200,000 to $300,000 because they don't have debt and have a job that pays well," Boyd says.
The apprenticeship program was created to fill the need for top skilled labor, because it's usually not there when they need it, Boyd says.
Kaylee Comer is an apprentice in the program and says there are trade jobs everywhere. She says sitting in a classroom all day isn't for her, but the apprenticeship program is more of a hands-on experience.
Chick attributes QuesTec's success to their training and their technological innovation from their prefabrication shop to virtual design. "It's just crazy some of the [new technology] coming out in the construction field," he says. "Plumbing wise, we're the largest one around here because we started out that stuff early."
Prefabrication mechanical designer Stephen Varner says that, over the past few years, QuesTec has been incorporating 3D scanning technology. "We can see every pipe, beam, duct, anything that needs to be coordinated with," he says. "Millions of measurements are taken with laser precision instead of taking them all by hand and never having enough. It's a game changer for retrofitting existing buildings and even for new builds in sensitive areas where we need an accurate as-built picture to design with confidence."
"The leadership at QuesTec goes to prefabrication seminars on bigger companies and learns," Keeney says. "They try to better QuesTec with technology and leadership skills."
QuesTec Mechanical
1390 E. Boone Industrial Dr., #260
573-875-0260
www.questec.us