photos by Sadie Thibodeaux, Tiffany Schmidt, and Helmi's Gardens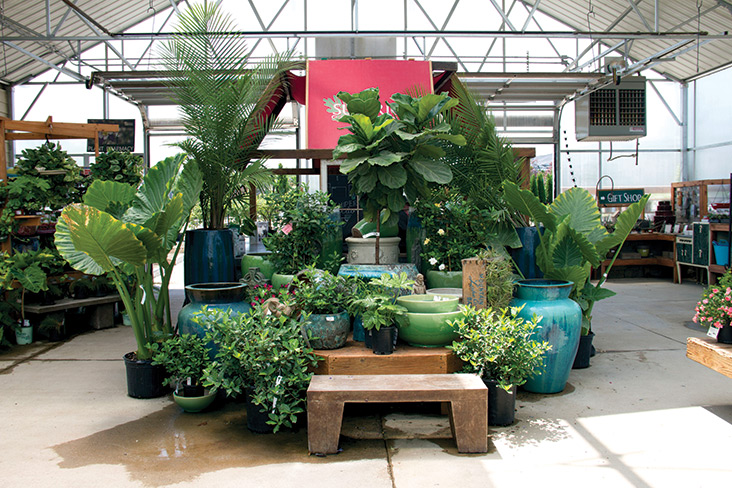 Brightly colored blooms and luscious greens carry us into spring.
With so much of our time spent inside this winter surrounded by screens and cell phones, it's important to unplug, recharge, and get outdoors. Between never-ending emails and countless social media platforms, the digital effect on our lives can be exhausting. This spring, allow nature to nurture you into a restful state of being.
Whether you have a fresh plot of grass that needs filling or an existing garden that needs post-winter upkeep, the rhythmic nature of tending to your garden can release the anxieties of day-to-day stressors and allow you to become more present in the moment.
Paradoxically, the act of gardening can provide both a sense of control and release. We can physically define lines and boundaries within our space while the plants' seasonal cycle of life and death remind us that letting go is an inevitable part of life.
A sense of purpose can also be derived from the responsibility of caring for flowers or plants. Seeing the transformation of a garden you have planted and cared for is a rewarding experience. The process of keeping something alive evokes a sense of pride while affirming the human desire for success.
Join us on a visual tour of Rost's Superior Garden Center, Strawberry Hill Farms, and Helmi's Gardens to see what the warm weather has in store for your grounds and your spirits.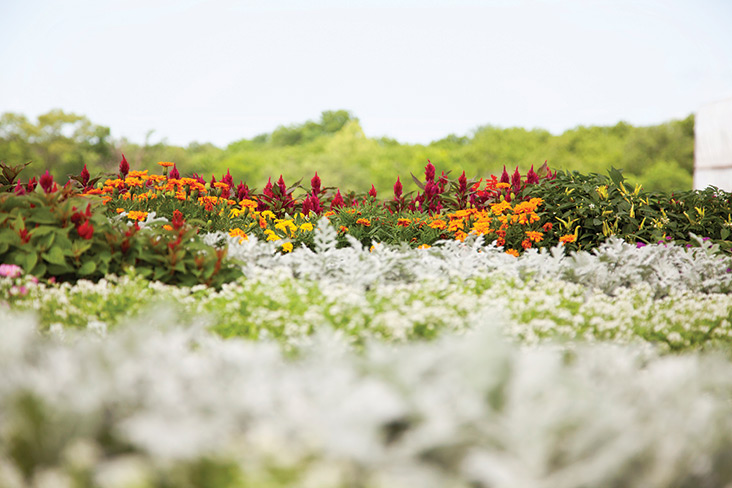 Trends
Monochromatic Palettes
Style and color trends in landscaping change just like any other industry. Thankfully, it's easier to change your plants than it is to change the style of your home. "Current style is trending towards more textures in a monochromatic palette," says Helmi Sheely, owner of Helmi's Gardens, "but if you like crazy color, do it!" Helmi says the real secret is in the execution. "Decide what your style and colors are going to be and where you want to focus, and then do that area really, really well."
Low-maintenance Gardens
Finding the time to maintain a landscape can be difficult, but it doesn't mean you can't plant your own garden. "Low maintenance landscapes are more important than ever because our entire lifestyle is go, go, go," says Allie Rost, of Rost Inc. "While there is no such thing as a no-maintenance landscape, there are plant varieties that are easier than others, and you can always add accent boulders for interest or irrigation systems for automated plant care."
Pollinator Plants
"Pollinator plants are becoming increasingly popular because of the benefits to bees and butterflies," say Steven and Amy Sapp, owners of Strawberry Hill Farms. "There are many perennial pollinators that come back year after year but provide short doses of color. Annuals such as lantana and verbena will bloom all summer long and are great for our Mid-Missouri climate."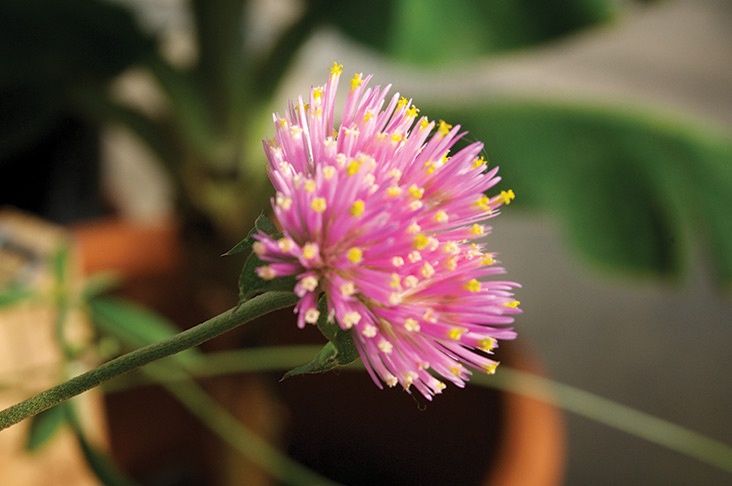 Tips
Spruce it Up
Spring can be the best time of year to trim and clean up the beds around your house. "It's easy to trim smaller trees when they have no leaves — you can see where branches are rubbing or growing in an unwanted direction," Helmi says. She also recommends cutting all ornamental grasses back to about eight inches above the ground and trimming back any perennials and shrubs that are getting too big.
Enjoy Every Season
"One of the largest mistakes we see in landscapes is the lack of seasonal variety," Allie says. "It's incredibly easy to pick out what looks great at the time of purchase and end up with a landscape that looks fantastic for one season and boring the rest." Allie suggests taking a look at your landscape and trying to fill in with plants that have appeal in a variety of seasons.
Follow Planting Protocol
When arranging plants in a container, Steven and Amy encourage you to remember the "thriller/filler/spiller" rule. "First choose a tall centerpiece plant that wows, followed by a medium-height plant to fill in and a cascading plant that spills over the edge of the container," the couple says.