The Color of Indifference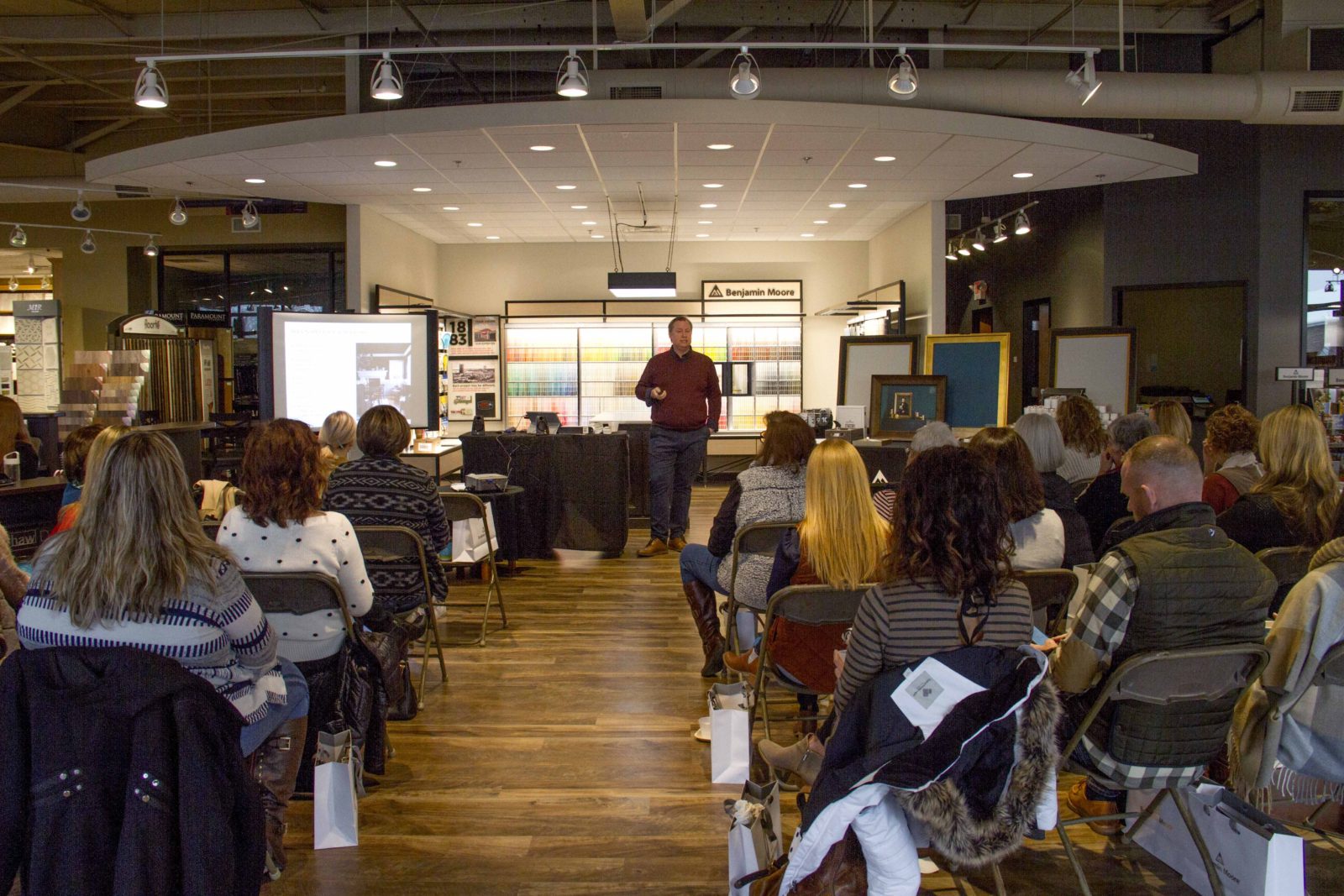 Johnston Paint & Decorating announces Benjamin Moore's 2019 color of the year.
"This year's color is not a Lady Gaga. It's a backup dancer," says Jason Walker, a Chicago-based Benjamin Moore representative. Jason has worked for Benjamin Moore for 13 years. For the past three years, he has visited Columbia to formally deliver Benjamin Moore's anticipated, yearly color trends.
The presentation is hosted at Johnston Paint & Decorating on Buttonwood, and is packed with a mix of contractors, interior designers, and a few enthusiasts, all eagerly drinking complimentary coffee and mimosas.
The first half of the presentation broke down Benjamin Moore's new advanced paint option and paint finishes. Interesting, but not the big enchilada.
After an entire fruit plate of anticipation later, the color reveal video began.
"We have an entire trend department that researches and chooses the actual trend," says Jason. The team travels around the globe, collecting bits and bobs of trends and inspiration.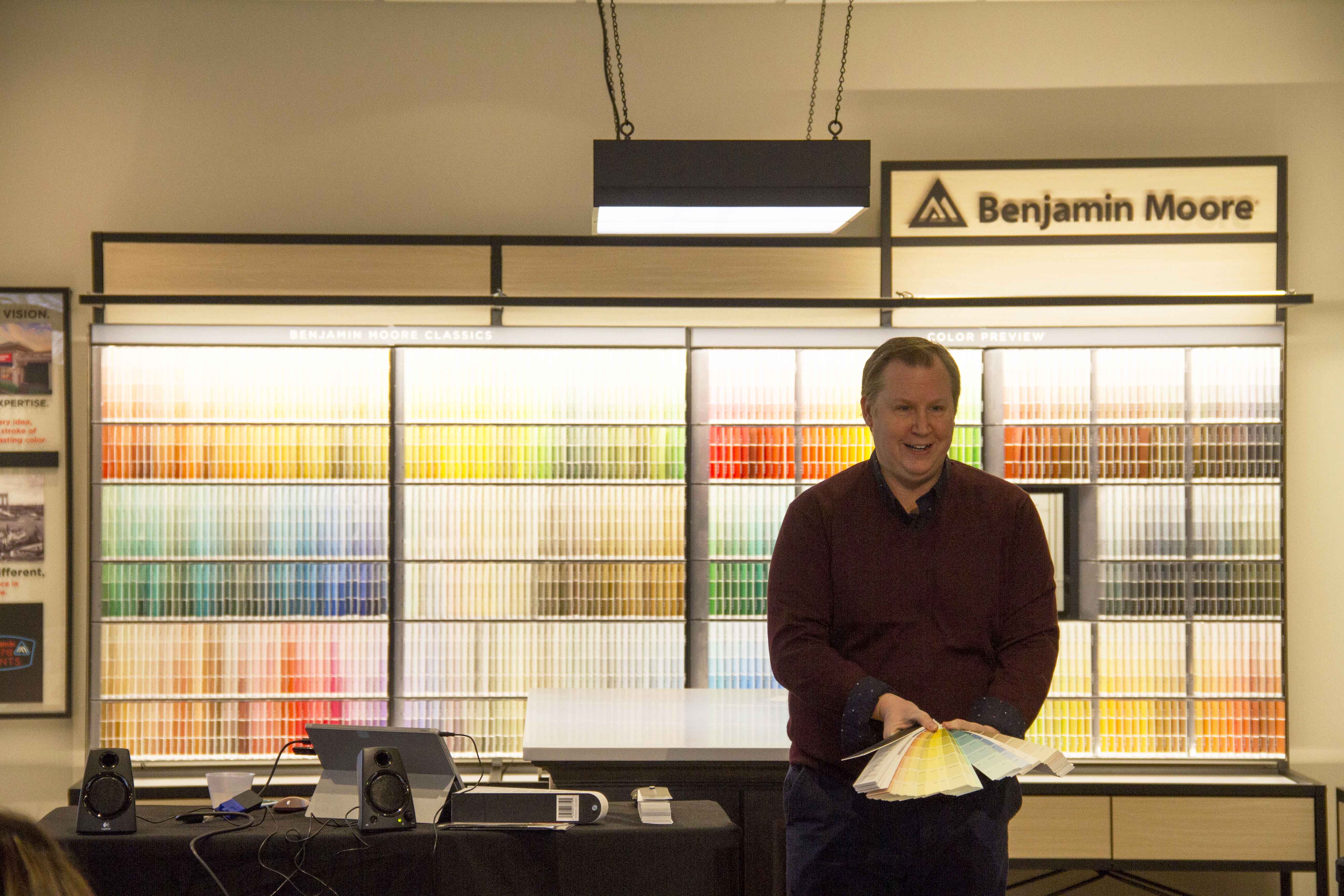 This year's color? A shock.
"In summary, when we're looking at the color of the year, it's balanced; it's off-duty," says Jason, "It's the color of indifference."
It's gray. A light, creamy gray. Or if you want to be nerdy about it—Metropolitan-AF 690.
Maybe metropolitan gray doesn't have the sizzle of 2018's caliente red, but it's a gray most wouldn't consider. As with any other creative outlet, color reflects the world around it. The world around us right now is chaotic and stressful. Metropolitan gray gives pause to our helter-skelter world without losing a touch of glamour. It's a gray that turns your home into a retreat of neutral balance.
Sometimes, the last thing we need coming home is a yellow wall screaming for the last of our attention. Instead we need a cocoon of natural bliss.
At first glance, metropolitan gray's complementing 2019 color palette looks equally subdued; however, it has a quiet force of a personality all to its own. The corresponding navies, brown, and even hunter green and pale pink, have a chic force ready to steal the show or support the opening act.
The buzz for the next year's color has already started.
Anna Luecke, owner and lead designer of A M Designs, is a semi-regular event attendee. Johnston's is her preferred paint distributor.
"Johnston's is a fantastic company, and this is always a great presentation," says Anna.
And, like all the other color enthusiasts, she can't wait for next year's color.
Watch Benjamin Moore's Visual Color Mood Board here.