Mixing It Up: Whiskey Crusta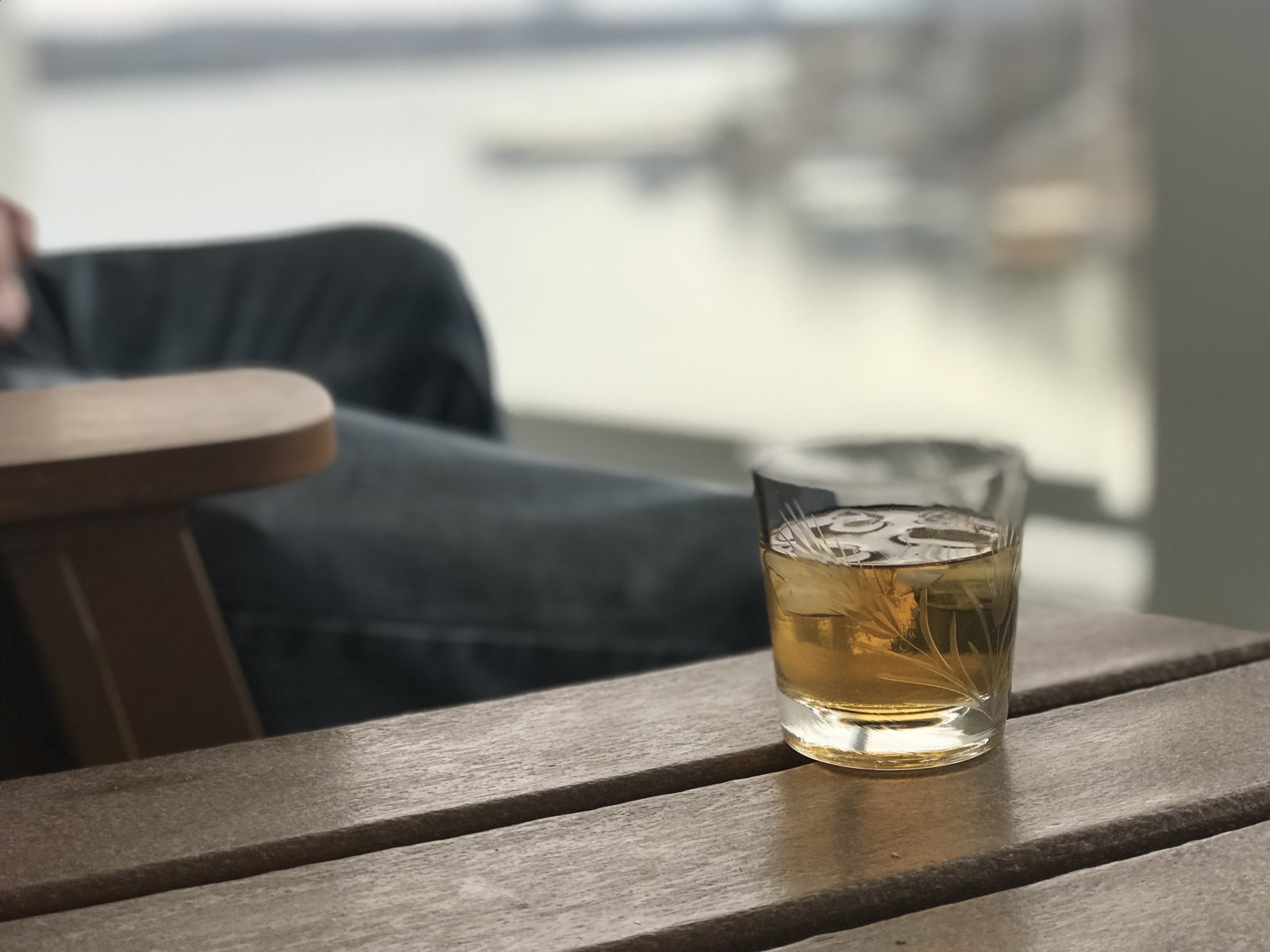 My family loves the Lake of the Ozarks. Most people only consider visiting during the summer months when most of their visit can be spent on the water. I don't blame them; summertime is truly magical at the lake. We are fortunate enough to have a condo there, so we can visit year-round. As I write this, I can hear the rain falling on the water, and it is such a peaceful and soothing sound. There is something about the slow pace at the lake during the winter that fosters true relaxation and restoration.
Since enjoying the outdoors this time of the year can be a bit chilly, I am a big fan of a strong cocktail to warm my soul as I enjoy the beauty that the Ozarks provide. The cocktail of choice on this trip is my take on the Crusta.
A traditional Crusta is made with brandy, but I find that whiskey gives it a needed boldness to take on winter's chill. As usual, I like to provide multiple ingredient options, so you can experiment and find just the right combination for your personal enjoyment. Crafting the cocktail should be as enjoyable as sipping it. Cheers to be beauty of every season, and to finding the perfect cocktail to accompany it!
Whiskey Crusta
2 ounces whiskey (I prefer DogMaster)
1 teaspoon simple syrup*
1-ounce Grand Marnier or Dekuyper Blood Orange Liqueur**
2 dashes orange bitters (I also like cherry bitters in this cocktail)
Add all ingredients to a large glass and add some ice. Stir with a long-handled spoon until all ingredients are mixed well and the cocktail is cold.
Pour in a rocks glass over a couple cubes of ice and enjoy!
*It's super simple to whip up a small amount of simple syrup. Combine ¼ cup of your favorite type of sugar and ¼ cup of water in a microwave safe container. Heat for 30 seconds, stir and repeat until all of the sugar is dissolved in the water.
**The Dekuyper Blood Orange Liqueur is much sweeter than the Grand Marnier.