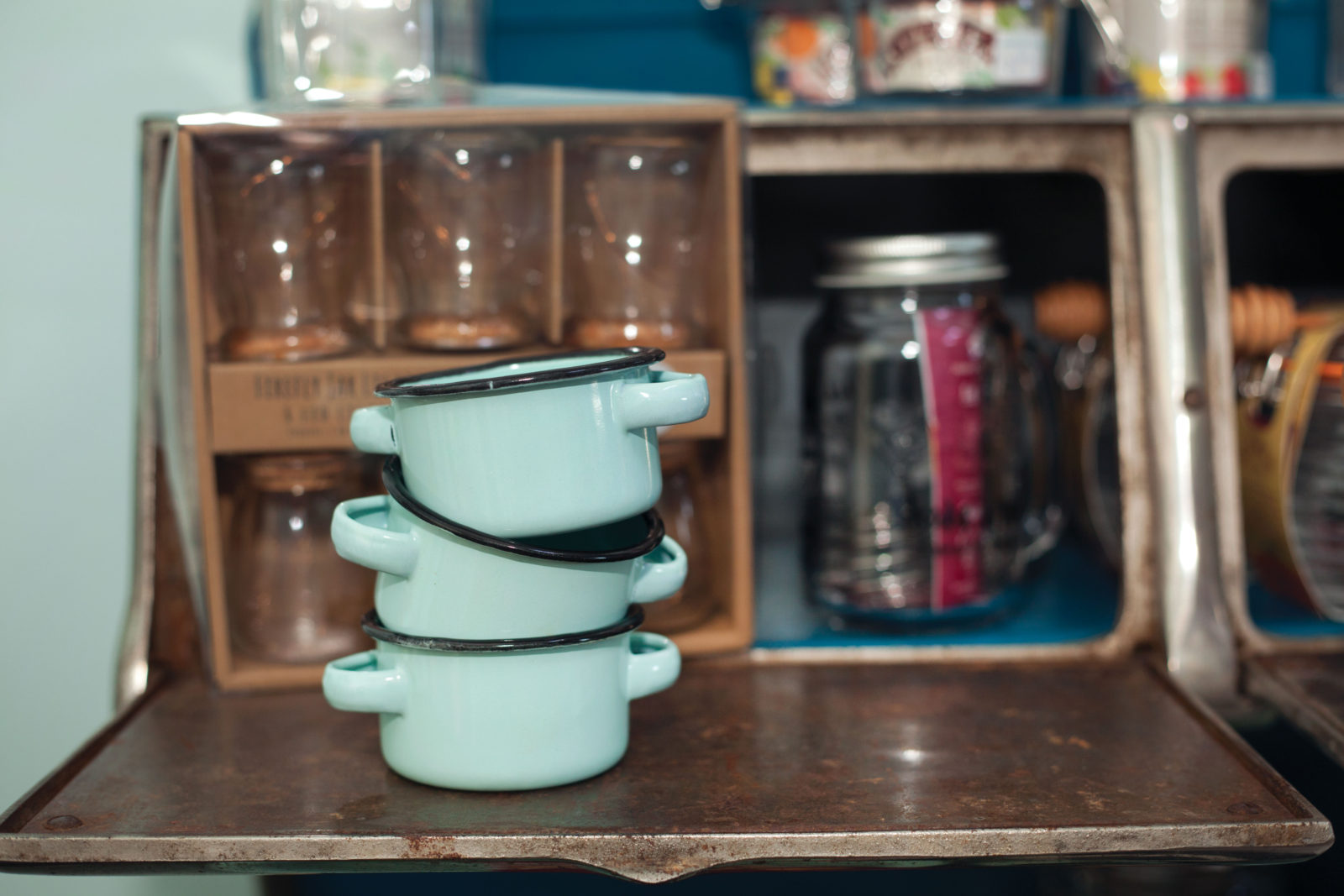 Bringing retro cozy to every home.
Photos by Sadie Thibodeaux
On Orr Street, tucked between a dance studio, hair salon, and Range Free, is Coming Home, a home decor shop selling lively and engaging housewares.
Jean Gruenewald, owner of Coming Home, wanted to capture the feeling of home or the 'aaahh it's great to be back' feeling after a long trip or day at work. Macramé plant holders, mid-century inspired kitchenware, and Bee's Wrap, a plastic wrap alternative, are a small sampling of Coming Home's diverse inventory.
When sourcing products Jean keeps in mind a quote from artist and activist William Morris, when he said, "Have nothing in your house that you do not know to be useful or believe to be beautiful."
"I hope that the things that I have are beautiful or useful or both," says Jean. She describes Coming Home's wares as sustainable, nostalgic, unique, and comfortable.
Jean sources both locally and from national markets. Often, Jean will see a product online or out of town and know that's what she needs to bring to her customers. Jean's adult daughters attended a Memphis market with her when the store first open and will again in 2019. The double generation viewpoint brings in products Jean may have originally strayed from such as retro place wear sets.
"It feels good to buy local and support local businesses," says Catey Terry, a Coming Home customer.  Catey has returned to Coming Home again and again for one of a kind gifts for family and friends.
"Another thing about coming to a place like this is the serendipity of looking for something, but you see something else that you didn't know you needed or wanted," says Catey, "Online doesn't have the thrill."
With price points starting as low as three dollars, Coming Home offers a thrill for everyone.
The varying prices make it easy for Coming Home's broad customer base to buy a gift for a friend and for themselves. Everyone can take a piece of home.
Coming Home is located in the North Village Arts District at 110 Orr St., Suite 103.