Transformations: From Heavy and Fazed to Light and Free
photos by Keith Borgmeyer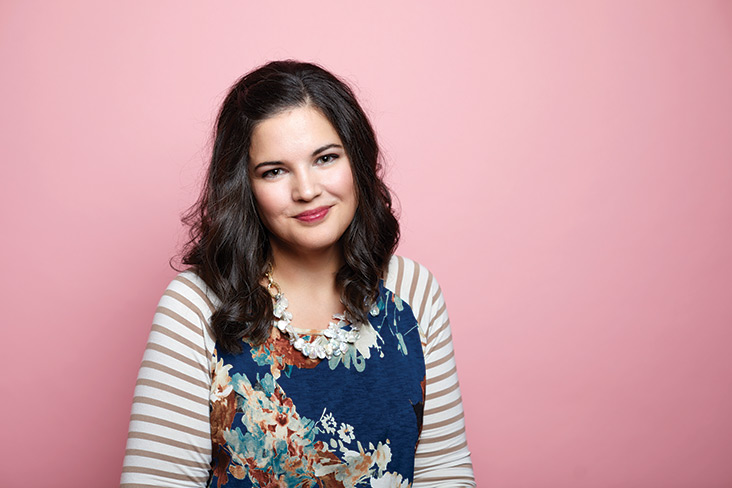 After shedding 175 pounds, Jennifer Mack helps others let it go.
For years, Jennifer Mack wanted to be the best version she could be for her family and herself.
As a 34 dress size, Jennifer didn't feel anywhere near her best. She was plagued with sleep apnea, chronic neck pain, and back pain. As a stay-at-home mom, depleted energy levels meant she couldn't get down and play with her three young sons: her biological son, Xander, now 6, and her two bonus sons, Ransom, 9, and Sterling, 8.
A dead-end maze of overeating, promise of diet regimens unfulfilled, and endless prayer led Jennifer to Joplin, Missouri, and gastric bypass surgeon Dr. David Hargroder. In June 2016, Jennifer underwent the laparoscopic surgery to shrink her stomach.
Today, Jennifer proudly wears a size 14 and is down an impressive 175 pounds and counting. With her confidence, energy, and health soaring, Jennifer has since started a Mothers of Preschoolers chapter at Woodcrest Chapel in southwest Columbia and has started her own organizing and decluttering business, Let it Go. She's feeling her best and helping others in the community feel the same.
UNDER ALL THE WEIGHT
Jenny Craig. Nutrisystem. Weight Watchers. Ketogenic diet. Even boot camps. You name the weight loss regimen and Jennifer has tried it. None have been sustainable.
Her whole life, Jennifer worked hard to lose weight with little to no results. Even as a child, Jennifer was overweight. Her father cooked healthy dinners for the family and encouraged her to walk one mile after school every day. She spent her summers active with swimming and dance lessons.
As an adult, the weight didn't come off the way it had when she was in her youth. When she did lose weight, it would be about 15 pounds in six months, and it would fluctuate.
No matter the diet, the eating was Jennifer's problem. When she was bored, emotional, or even stressed, she would eat. "No one used the word 'obese' until I was an adult," Jennifer says.
"I struggled with my identity," she adds. "I was also struggling with my career, who I was, and what I was supposed to be doing."
Her home was cluttered in the same way her body was. Her and her family's lives were lost under the weight of unnecessary clutter of clothing, paperwork, and books strewn all over. Lost keys and homework were normal occurrences.
With one messy, the other couldn't be resolved either.
"To have all that clutter and mental clutter, I couldn't focus on losing weight, which created the desire to own more things," Jennifer says. "The obsession accumulation can be an addiction the same way overeating can. Both are things I've struggled with and am working to overcome."
Jennifer just wanted more for her family and herself. "We're meant to be God's light in the world, and my own light was dim. I couldn't reflect him well at that point."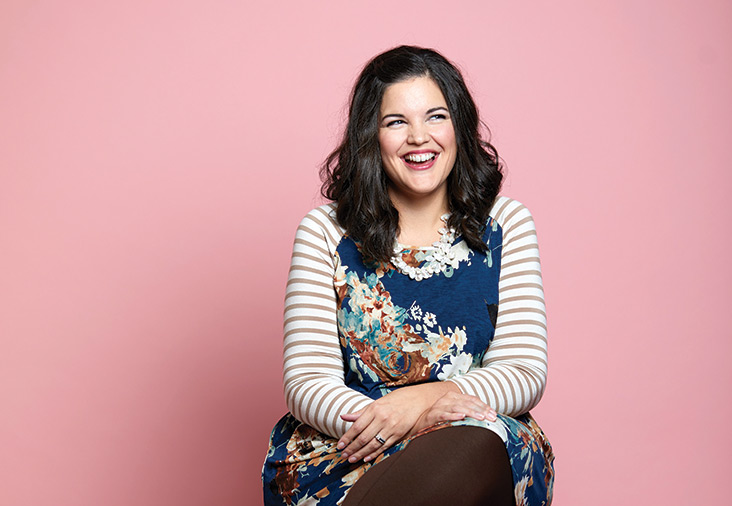 DIVINE INTERVENTION
Jennifer began to take notice of the different eating patterns among her immediate family members. She and Xander were suffering similarly with eating out of boredom, stress, and emotions. Her husband and her bonus sons ate when they were hungry, stopped when they were full, and had trouble gaining weight.
"My son, I can see very clearly, was suffering from all of the same things that led me to gain weight in my life," Jennifer says. "And so, noticing that through a different lens, is like 'Oh, this child who I'm entrusted to take care of is suffering' was hard." Jennifer knew she had a second chance to make a positive change for her family.
She says her stepsons would cry themselves to sleep when her weight wouldn't let her climb in bed and snuggle with them. She knew this was going to impact her relationship with her sons in the future. Again, Jennifer turned to prayer.
One day her prayers were answered. While out shopping, Jennifer met a woman who struggled to hold up her pants. "What a good problem to have," Jennifer lightheartedly joked with her.
The woman shared her weight loss "secret." She'd had a mini-gastric bypass. She also shared Dr. Hargroder's book, "Obesity: It's Not a Character Flaw."
"At this point in my life, there was a lot against me," Jennifer says. "With prayer, I really felt like this was meant to happen."
Jennifer read the book cover to cover. She was impressed learning that the surgery was performed microscopically. With more of the stomach left intact, the procedure could be reversed and there was little chance of complications. She scheduled her surgery.
"I had been exploring weight loss options, praying about them and seeing where God was leading me," Jennifer says. "To have met this woman serendipitously — I pursued that. I feel at peace with the whole process of where I came from, and where I am now."
FEEDING HER SPIRIT
The surgery wasn't without pain, but after a few days, it was amazing, she says. She felt better physically and emotionally. "They just fed off of each other," she says.
In the first half of the week post-surgery, Jennifer was already down 15 pounds. With the weight lifted, her confidence boosted. Two months and 75 lost pounds later, she signed up for a MOPS conference called MomCon.
"It was cathartic," Jennifer says. "It really fed my spirit."
Outside of raising her family, Jennifer found her calling at the conference: To help other moms get to know and have a relationship with Jesus. She wanted others to be and feel like the best versions of themselves. She also discovered her spiritual gifts: leadership, administration, and faith. In the spring of 2017, she co-founded the Woodcrest MOPS chapter.
Jennifer also focused energy into making her home feel better. "Simultaneously, with my weight loss journey, I went through a journey of removing everything from my life that no longer served a purpose, everything that doesn't bring me joy."
Jennifer began decluttering with her wardrobe. She sorted through her closet and things to get rid of multiple times. She was able to see how much less she needed or wanted. Currently, she has just 35 articles of clothing.
In August 2018, she officially opened Let it Go. "I discovered I have a knack for helping others," Jennifer says. "Now I am able to help moms and others transform their homes."
Jennifer doesn't want people to think she has it all together, though. She says: "I've been there, and there's still always stuff coming in. It's a process every day to work on healthy eating, spirituality, relationships, and even the clutter. It's an ongoing journey. I'm working to let God's light shine again."