Artist Profile: Joe Marshall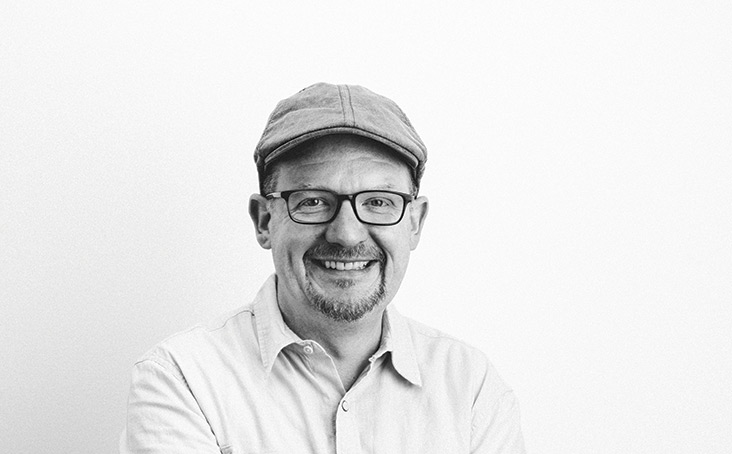 Local craftsman celebrates Mid-Missouri's wilderness with mid-century modern furniture.
"When they need something unique made, they come see me," says Joe Marshall.
Joe crafts warm mid-century modern pieces that harmoniously merge the juxtaposition of a wood's nature and modern design. While Joe originally hails from Ireland, he embodies the Japanese idea of simplistic practicability. He maintains the wood's purest form with its subtle imperfections, giving his work a distinctive feel. Joe's goal is to enhance nature and stay practical. "Every time you add some sort of ornament to it, you're distracting from it. You're taking away from it," Joe says.
A stay-at-home father of three, Joe started his woodworking business out of his garage crafting carving bowls with traditional hand tools. He quickly upgraded to a shared studio space, and then to his current solo workshop complete with power tools. Joe's studio is controlled chaos where tools can be seen on the wall or scattered on work tables depending on the stages of each project.
Joe's process begins in one of Mid-Missouri's wood mills. Sometimes Joe has a clear idea for an upcoming project other times, he is drawn to a piece of wood by its grain or shape. "You see them (the wood) and kinda go 'I have to have that,'" says Joe. Each piece is waiting for its perfect home.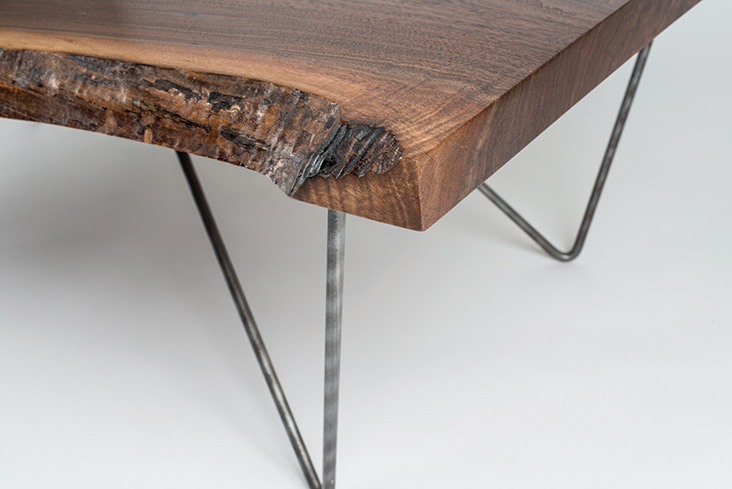 The way Joe crafts is a sensory experience involving sight, touch, and sound. While many people work with earbuds in, Joe plays music from his speakers so that he can hear the power machines he uses. "You have to hear the tools to hear how it's working," says Joe. "The sound tells you how it's cutting the grain."
Joe emphasizes the importance of touch in his process. "Your fingers can see what your eyes can't," Joe says. "When you're sanding or when you're making a joint flush, if you rely on just looks, it'll look right, but you have to touch it. Those microscopic rids you can't see, but you can feel. You'll see every flaw when you put finish on it."
One of the most difficult parts of a craftsman's process is knowing when a piece is finished. "It almost never feels finished," says Joe. "I know that if you continue and you're going to take something away, that's when it's done. I think that's one of the tricks of the business, knowing when it's right."
While the majority of Joe's work can be found around homes and businesses in Columbia, Joe's pieces have been commissioned in South Carolina, Iowa, and Ohio. Recently, Joe even captured the attention of West Elm, the popular home décor store. However, he credits Columbia for his current career.
"It's the town. It's a town that supports people who try," says Joe, "It's rewarding. It's like a lot of things that a lot of people do. That when you're finished with it and you're looking at it, you're thinking to yourself, 'I did that.'"