photo by Sadie Thibodeaux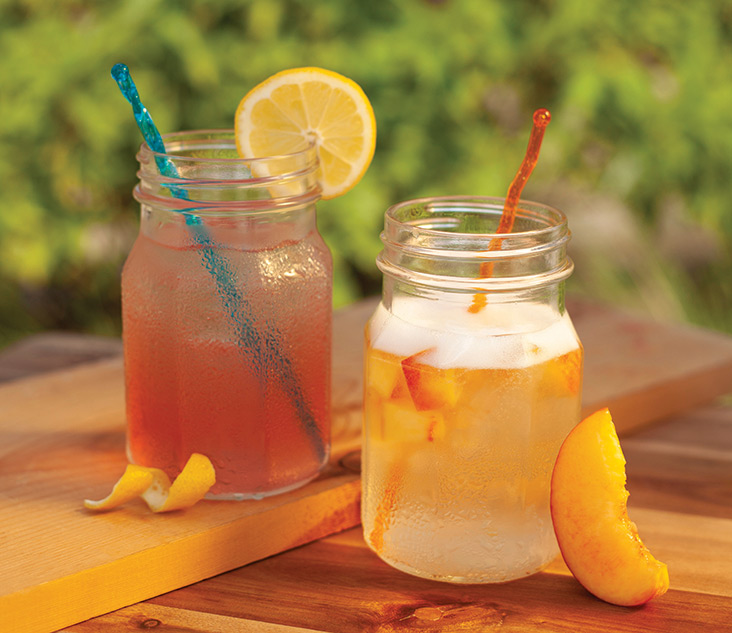 All the ingredients you need to beat the heat.
My name is Aaron, and I'm the managing partner of Macadoodles here in Columbia. My family purchased the franchise in October of 2013, and we're passionate about this business, our products, and the Columbia community.
All of us here at the store want to help provide fun and flavorful cocktails for you to enjoy this summer. Choosing from our more than 3,000 selections of wine, I've included two of our favorites below. They're perfect for a warm summer evening spent on the patio with friends and family!
Peach Sangria with Prosecco Recipe
1 750-milliliter bottle of prosecco
¼ cup brandy or triple sec
2 to 3 tablespoons sugar
3 to 4 peaches
Juice from 1 lemon
This recipe is the best and so simple. Add brandy and lemon juice to the bottom of your pitcher. Cut up the peaches into cubes and add with ice. Top with La Marca Prosecco and serve immediately.
The Swim Recipe
2 ounces Kim Crawford sauvignon blanc
1 ounce vodka
1 ounce juiced watermelon
1 ounce simple syrup
Squeeze of lemon
Splash of soda water
Garnish with grapefruit or lemon peel
Mix the first five ingredients in a shaker and pour over ice. Top with soda water and garnish.