Strong Woman: Rockie Alden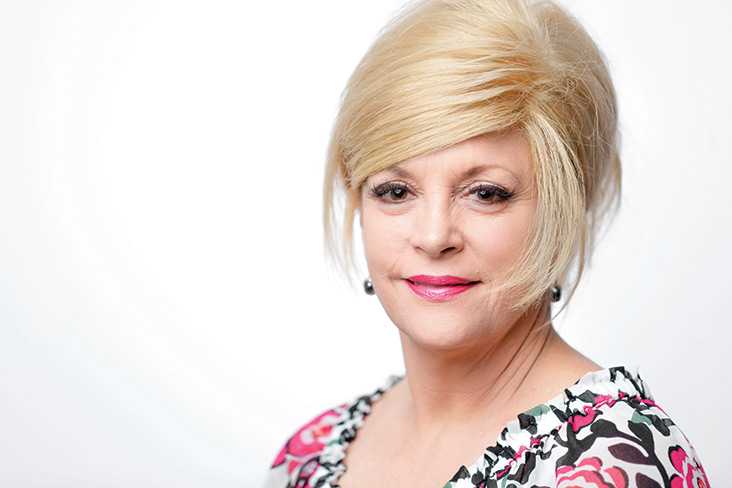 Community role model feels blessed with a second chance at life.
Rockie Alden shares her new lease on life since miraculously surviving congestive heart failure while giving birth to her son, Jake.
AGE:
58.
Years in Columbia:
It will be 20 years next month!
Tell us about your family.
My husband of 26 years, Mike, and our son, Jake, who is 23.
What is your background?
My degree is in interior design, and I did sales in that field and others until my son was born. Since then, I've found a variety of ways to be involved in the communities we've lived in.
What is the moment in life that defined you personally?
When my son was born I had cardiomyopathy, also known as congestive heart failure. The prognosis was grim. I was in rehab for a year, and it took a little longer to get off all my medications. It was a long road with small steps of progress on the way. I'm so blessed to say that I recovered completely!
What are three words that your friends would use to describe you?
Compassionate, fun-loving, and creative.
Who or what has been your biggest inspiration?
I have been blessed with a lot of women who have inspired me! My mother is an amazing example of strength through very difficult times, and she always finds individuals she can bless with care and compassion. I have also been abundantly blessed by a lot of women of faith whom I have done Bible studies with over the years.
What is the biggest lesson that you've learned?
Life is precious and can change at any moment. We all would agree with this, but it's completely different when you experience it. When I get caught up in the challenges of life, big or small, I try to remember how quickly things can change and what that felt like. I feel blessed to have been given a second chance.
What is your passion?
I love planning events! Whether it's for nonprofits, Mike's previous role with MU athletics, or personal events, I love the creative part of putting an event together.
What does it mean to be a strong woman?
Knowing that you can't be strong on your own. To me, relying on others to help you through challenges is the key, and for me, I need to rely on God's strength.
What would we be surprised to learn about you?
That I played on the championship flag football team while in college at Arizona State University.
What do you do for fun?
Travel, creative projects, read, hike, bike, watch movies, volunteer, teach at preschool, go to Bible study.
Where does all your strength come from?
Knowing that God is with me with every step of the way, especially during challenges. And from the abundant positive role models I've had in my life, especially my husband!
What is your favorite accessory?
Tough call. I'll go with scarves.
What is your favorite charity event?
This is a tough one too — there are so many great charity events in COMO! It's what makes our town so incredible. I love Linking for Love, which brings together the leaders in all our Columbia churches and ministries. Also, the American Heart Association's Go Red Luncheon is great. It's fun and educational and I always leave with a new purse from the purse auction.
What is something most people don't know about you?
My husband and I met on the Fiesta Bowl Committee while we were living in Arizona. And we almost got married on a parade float on national TV.