Unleashed: For the Love of Cats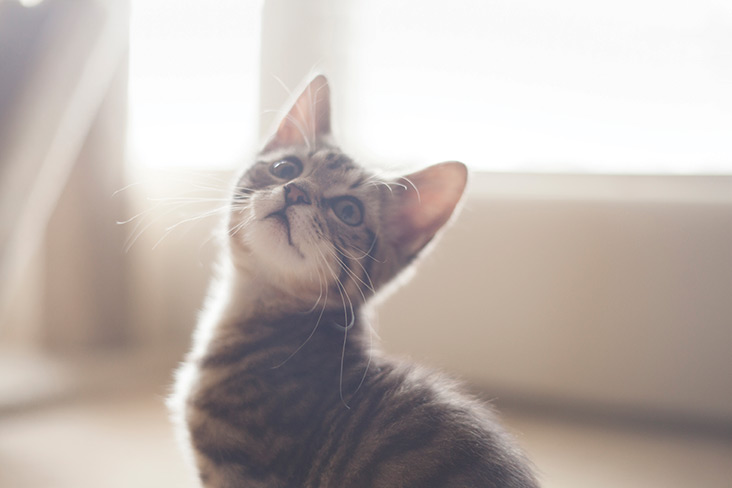 Photo by Sadie Thibodeaux
Foster homes give kittens a second chance.
With the hot nights of summer upon us, cats all over Missouri desperately need homes. Many of them find one through Second Chance, the shelter and foster program founded in 1985 to help rehome unwanted animals in Mid-Missouri. Animals end up in Second Chance either as strays or as placements from families who no longer can tend to the animal. As a volunteer-based organization, Second Chance provides cats with foster homes until they are given a forever home.
Kathleen McKinney, executive director of Second Chance, says there's always a need for cat foster families.
"Spring and summertime are what we call 'kitten season,'" says Kathleen. "Once the weather gets warmer, our needs go up."
Second Chance provides foster homes for kittens less than 9 months old, as kittens can't be at the volunteer site due to the possible spreading of illness. After kittens reach 9 months, they can either be integrated into the adoption facility with other cats or be adopted by their foster family. Kathleen says this is always a bittersweet moment.
"In some ways, we hope that people won't want to adopt their foster cat so they can continue to foster more for us," says Kathleen. "But we're always happy when that happens."
Kitten foster parent Grace Haun ended up adopting the kitten she fostered from Second Chance.
"The first cat I fostered never left," Grace says. "She got along so well with my resident cat, I felt like she couldn't leave." Since then, Grace has fostered cats that need extra attention due to past trauma.
Before fostering is an option, volunteers have to specify what kind of time and effort they're able to put into fostering. Volunteers can indicate if they're comfortable with fostering cats that need medical care or have special needs. Volunteers also answer a series of questions about their homes, living styles, and other current pets to determine what kind of cat would be a good fit for the family.
Kathleen says there are no real restrictions on who is able to foster besides the ability to care for the animal. Second Chance also has foster liaisons, which are experienced volunteers who mentor new foster families.
Second Chance provides volunteer and foster opportunities via applications on their website. If fostering is too much, there are other ways to help out the organization: by working at off-site adoption events, for example, or taking pictures of adoptable animals, transporting animals, and more. Second Chance pays for food and vet care for fostered animals, which they hope encourages individuals to be interested in fostering.
"There are always cats in need of temporary homes. Second Chance finds homes for hundreds of animals a year, but they couldn't do that without foster homes," Grace says. "Finding the right adopter, making sure the animal is healthy and up-to-date on shots, takes time. I think about it like providing a hotel room for cats needing a better home, and there's nothing like finding a happy and healthy cat a new home."