Maximizing the Impact: Erin Reynolds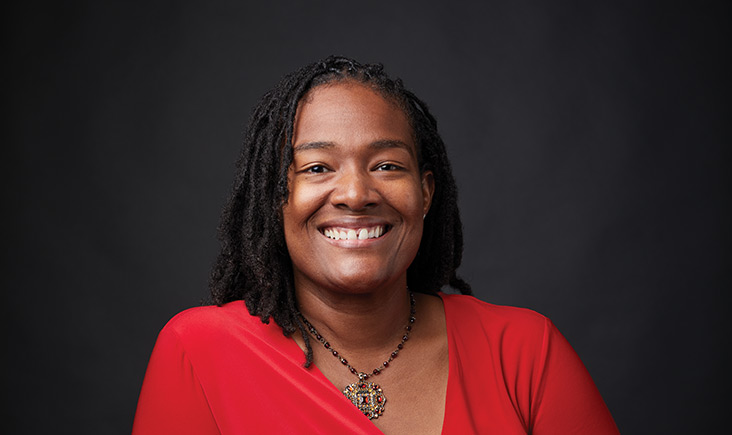 Local nonprofit director dedicates her life to the common good.
In loving memory of our friend and community servant, who passed away on Friday, March 30, 2018. This story originally ran in July of 2017.
"When I come to work, I come asking, 'If it were me, what would I want to greet me at the door?' That's what I try to create," says Erin Reynolds (pictured above), about FACE. "I try to never lose sight of the fact that it could have been me."
FACE opened last August with a mission to be the primary conduit between youth experiencing social, emotional, and behavioral problems and their needed health services. As of June, the center had served more than 1,100 people.
Erin says many families aren't sure how to access and navigate the services their children might need. She hopes families feel a welcoming vibe at FACE that's created by having a healthy, vibrant team. She recognizes that the pace of the work is a challenge, and as a wife and mother of two, Erin emphasizes the importance of work-life balance in herself and her team. She holds staff accountable for taking lunch breaks and stepping outside when the weather is nice.
"The team that we have here — I believe they have been entrusted to me," Erin says about her goal to create an optimal work environment. "I believe in creating a culture here where they can thrive and grow and become the best version of themselves as professionals that they can be. I think that also impacts how we serve families."
Erin thanks her past experiences for preparing her to lead FACE, a job that she calls "divine placement." Reflecting on that past, she offers words of wisdom to women pursuing nonprofit work.
"If I could speak to my 16-year-old self, I would say 'You can do this.' And I think as women, we need to hear that," says Erin. "You don't need to pretend that you're not as strong as you are, and you don't need to pretend that your voice doesn't matter. Is it difficult? Absolutely. Is it worth the fight? Absolutely. But I would tell any woman that, if this is your passion, do it. Be all in."
The family will receive friends and relatives from 4:00 p.m. to 7:00 p.m. on Wednesday, April 4, 2018 at Parker-Millard Funeral Service with personal reflections at 7:00 p.m. Homegoing Celebration will be held at 1:00 p.m. on Thursday, April 5, 2018 at the Mt. Vernon Missionary Baptist Church in Holts Summit. Interment will follow at Mt. Vernon Missionary Baptist Church Cemetery. Expressions of sympathy may be made Erin Reynolds Children's Educational Fund.