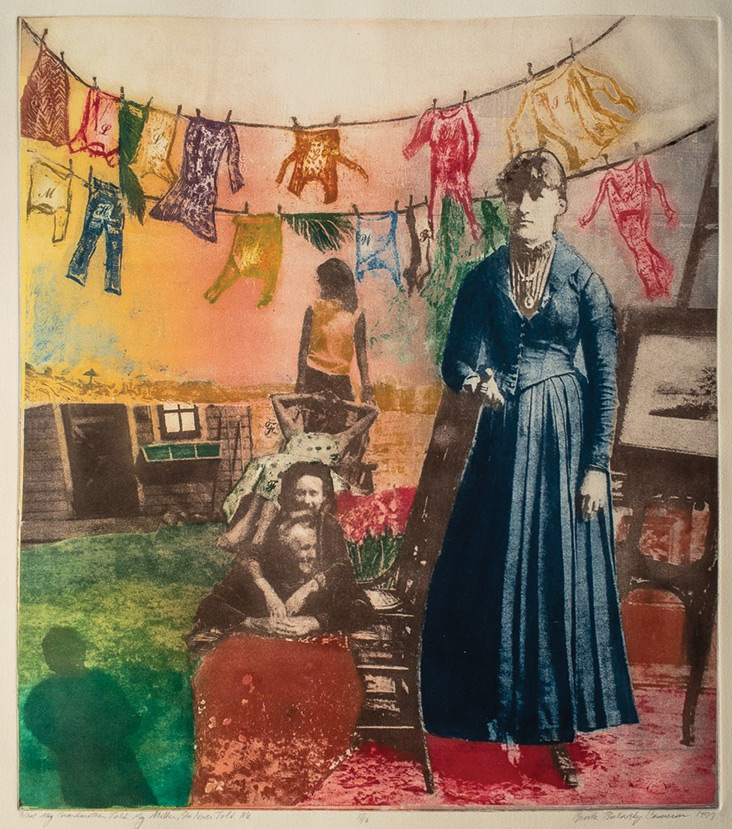 The Montminy Gallery plans spring exhibits.
Have you ever heard of the Montminy Gallery?
Many people in our community would likely say no.
Located at the Boone County History and Culture Center, the Montminy Gallery is one of Mid-Missouri's oldest and largest public gallery venues. To elevate the presence of this hidden gem, the gallery hired Kate Gray, longtime Columbia resident, artist, professor, and designer, to explore ways to develop and enrich the gallery's exhibitions and educational opportunities.
"I am thrilled and honored to lead the development of a plan that will showcase the amazing range of the artistic talent in our community," Kate says.
Currently, Kate is planning four or five signature Montminy events annually, along with "pop-up" shorter shows, which are designed to support and showcase the wide range of community artists and organizations in Columbia. Each two-month signature event will showcase artwork available for purchase and will include a historical and educational component.
The first signature event of 2018, The Artist and Educators Women's Collective Show, will be open through March 31. Through the displayed works of local women artists and educators, the show explores how creative processes inform the education that inspires others. The artists include Brooke Cameron (shown above), Sara Fletcher, Susan Taylor Glasgow, Naomi Lear, Jenny McGee, Amy Meyer, Jo Stealey, and Irina Tevzadze.
The second signature show of the Montminy Gallery exhibition season will showcase the amazing work of wildlife photographer Noppadol Paothong. His work will be on display from April 5 to May 29.
The gallery is open to the public 11 a.m. to 4:30 p.m. Wednesday through Saturday and on Sundays from 12 p.m. to 4:30 p.m. The Montminy Gallery is located inside the Boone County History & Culture Center, which is owned and operated by the Boone County Historical Society.
In the Galleries
Boone County History and Cultural Center
Artist and Educators Women's Collective
Show, open through March 31
Nop Paothong Wildlife Photography,
opens April 5
Sager Braudis Gallery
Cuban Contemporary, April 3 through 28
First Friday, open April 6 from 6 to 9 p.m.
Five Artists, open May 1 through 26
First Friday, opens May 4 from 6 to 9 p.m.
Museum of Art and Archaeology
Studies in Classical Beauty, open May 22 through September 30
Curator-led exhibition tours, open Wednesday, May 23, from 2 to 3 p.m.
Orr Street Studios
Juried Graphic Arts exhibit, April 1 through 29
Notley Hawkins, April 29 through May 27
State Historical Society of MO
Being Bussabarger: Painting, Sculpture, open October 31 through May 5
Located at the Ashby Hodge Gallery of American Art in Fayette.
Stephens College
School of Design and Costume Museum
Victor Costa: Designing Dreams in Fashion, open through May 6
Melissa Williams Fine Art
John Wehmer in the 1950s: Recent Discoveries, open through April
Bingham Gallery
Senior Exhibition, opens Friday, May 4, 4:30 to 6:30 p.m.
Columbia College
Larson Gallery: Student Art Show, April 2
Greg Hardwick Gallery: BFA Exhibitions open through April