March: Movers and Shakers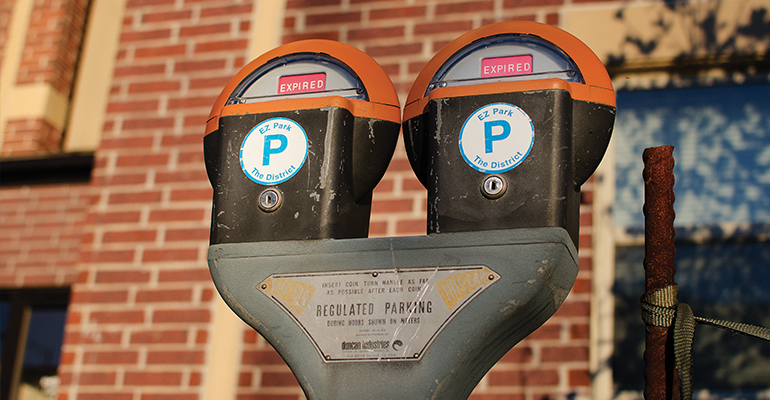 Food Bank
David Coil, Gina Gervino, Paula Fleming, and Marty McCormick will begin serving on the board for The Food Bank for Central and Northeast Missouri. Coil is the executive vice president of Coil Construction. Gervino is senior vice president and general counsel at Columbia Insurance Group. Fleming has more than 15 years of executive leadership experience as a mental health professional in the nonprofit human services sector. McCormick is director of strategic planning, marketing, business, and network development at MU Health Care.
Craig Riordan
Providence Bank's Columbia region named Riordan vice president, commercial banking officer. Riordan has over 10 years of lending experience, more than 8 of which have come in the Columbia market. In his new role, Riordan will be responsible for originating and maintaining commercial banking relationships in Columbia and the surrounding areas.
Arminta Phelps
Phelps, owner of Achieve Balance Chiropractic, completed her comprehensive postgraduate educational program to successfully earn her Certified Chiropractic Wellness Lifestyle Practitioner certification. The International Chiropractors Association's Council on Wellness Lifestyle Science awarded Dr. Phelps' accreditation. The wellness certification program offers an extensive post-graduate curriculum of advanced approaches to patient wellness.
Carolyn Henry
MU recently named Henry dean of the College of Veterinary Medicine. Henry is the former associate dean for research and graduate studies and interim dean of the college. Henry, an oncology researcher, earned her Doctor of Veterinary Medicine degree at Auburn University. Earlier in her career, she practiced small animal care and emergency medicine. Henry has received multiple awards recognizing her achievements and dedicated service to the veterinary profession.
Matt Bynum
Bynum has been promoted to general manager for Central Missouri for Coca-Cola Bottling Company. Bynum's promotion is a reflection of a new structural change to the company designed to give managers more power to run the company efficiently. Bynum joined the Coca-Cola system in 1996 and has served in various roles since. In this role, Bynum will be responsible for sales and operations at the Heartland distribution facilities in St. Joseph, Columbia, and Sedalia.
The Home Builders Association of Columbia
The Home Builders Association of Columbia announced the addition of three new board members. Named to the 2018 Board of Directors are: Doug Muzzy, of Muzzy Builders Inc., as president; Andrew Kummerfeld, of Kummerfeld Homes, as vice president, and Sedel Carson, of Tompkins Construction, as Builders Council Chair.
Convergence Consulting Group
Four new employees joined Convergence Consulting Group, an alcohol and beverage industry consultant. Rick Laxague will begin a new role as a consultant; Laxague has logged more than 20 years in the industry, including time spent building a national account division for a craft brewery. Johnathan Steffens will lead the division of e-commerce and marketing. Nick Burg will oversee the company's graphic design, marketing, branding, and website and app design. Jason Gregory, of Mark Twain Brewing Company, will be lending expertise in the area of event organization and management.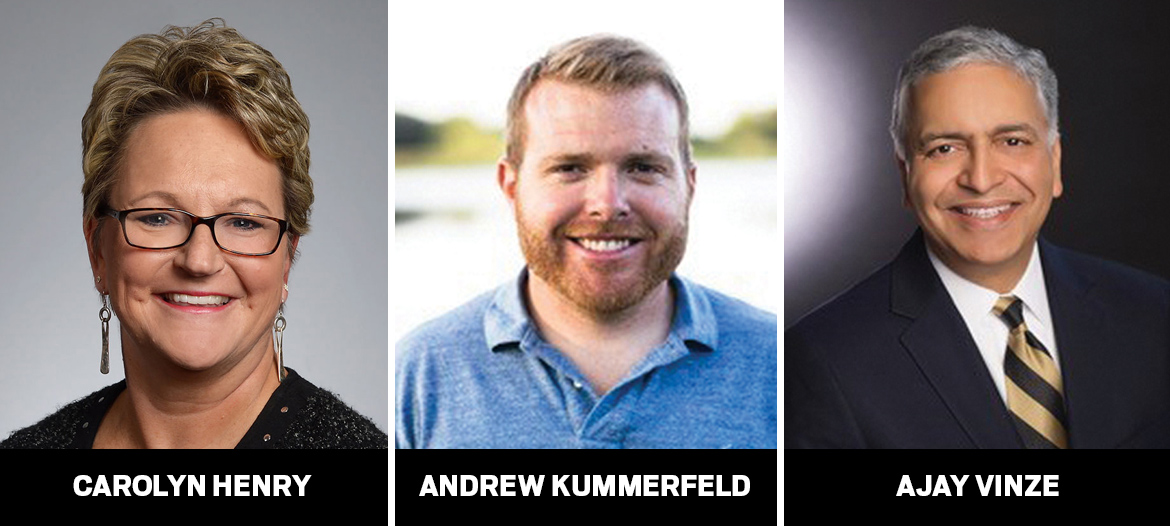 Ajay Vinze
Vinze was named to the Central Bank of Boone Country Board of Directors. Vinze is dean of MU's Trulaske College of Business. He joined the university in January 2017 and brings with him more than 20 years of academic and administrative experience.
Central Bank of Boone County
Central Bank of Boone County announced six employee promotions. Ben Chism, of the Downtown Bank, has been promoted to merchant card specialist. Montana Reno, also of the Downtown Bank, has been promoted to senior commercial lending assistant. Ellen Thieme, of the Woodrail Bank; Jessica Lozano, of the West Broadway Bank; and Samuel Crisman, of the Rock Bridge Bank, have been promoted to teller II. Katie Plassmeyer has been promoted to customer service representative.