Matt Garrett, Interim General Manager and Director of Audience Development, KOMU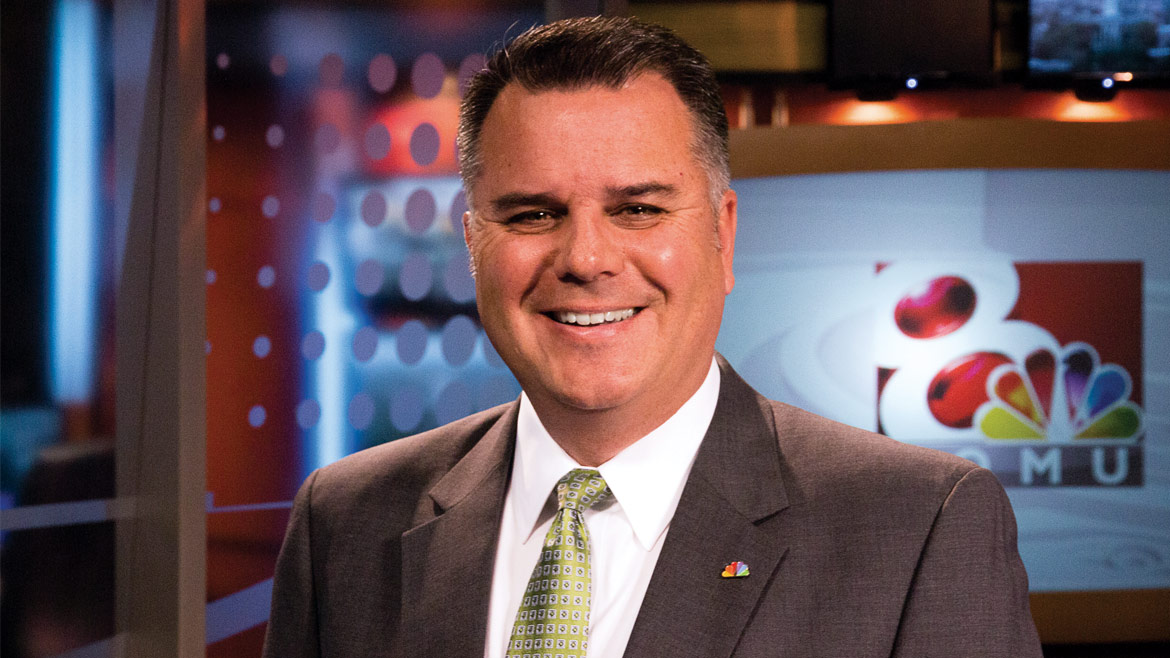 1. The term "fake news" is being thrown around a lot these days. So how does a member of the public really discern what's fake and what's not? Fake news is big concern with the public. Bogus stories can be circulated more quickly today because of social media. I contend that local media outlets are the best source for news about your community. Local outlets employ reporters who live in your community and are fair, accurate, and balanced with their coverage. They earn the public's trust because they're invested in making our communities stronger. Viewers trust broadcast network news because of their years of credibility and their practice of vetting stories using the same proven fundamentals of journalism that local outlets use. The rise of opinionated political programs on cable news channels has blurred the line between opinion and fact. People need to recognize the difference between those who are paid to share their opinion versus journalists, who deliver facts. Local news and broadcast network news deliver fair, accurate, balanced news — not opinion. It's more important now than it's ever been before to make sure you consume news from a source with proven integrity.
2. How does one develop an audience? Our mission every day is to share information that is valuable and relevant to people across Mid-Missouri, and by doing that, we're developing an audience of people we hope will become loyal KOMU 8 fans. We use multiple platforms to engage, motivate, and inform. With television, we develop compelling messages to motivate people to watch KOMU 8, and we do that with both marketing campaigns that drive viewers to watch on specific days and times and with campaigns to highlight all the ways we help people stay connected to our community. When outside the home, we encourage people to use KOMU 8's website, news app, and weather app. To complete the cycle, we engage and converse with people on social media. With all of this, our goal is to be an accurate, balanced, and reliable source of news when you need it. We want you to know that when it comes from us, it's information you can use and trust.
3. Part of KOMU's mission is to train student journalists. How does that make day-to-day operations different at KOMU than another local television station? KOMU 8's academic mission makes the station one of the most unique television stations in the country. The Missouri School of Journalism teaches the highest standards of journalism, and we hold ourselves to those high standards every day. We are the only network-affiliated, commercially operated television station whose newsroom is used as a real-world lab for journalism students. Our station is different because journalism students, led by professionals, report stories and produce newscasts, and we have the ability to blanket Mid-Missouri with reporters and cover more local stories like no one else can.
That being said, KOMU 8 operates like other commercial stations. Our newsroom operations are managed, funded, and maintained with the revenue we bring in through advertising, commercial production, and retransmission fees.
4. What has your experience as interim general manager been like so far? Fantastic. I'm very lucky to have worked for 18 years with former general manager Marty Siddall. The transition has been seamless, and that's a credit to Marty. KOMU 8 is a dynamic organization. Our academic mission combined with our commercial success and talented staff make each day different. I'm like a kid in a candy store. There's something new each day.
5. What's the most challenging part of working in television? People's schedules used to revolve around the television schedule. Now people want information and entertainment on-demand, on their schedule. We must be on multiple platforms so people get what they want, when they want it, on whatever device they use. This could be a television, a smart television, or over-the-top streaming on a computer or a mobile device. We also see people starting to use voice-recognition units like Amazon Echo or Google Home to consume information. We have to be on the cutting edge of the new devices that enter the marketplace to make sure we are where people need us to be.
6. What don't people know about KOMU that they should? KOMU 8 is a self-funded auxiliary of MU. The station receives no funding from the university or from the state. We operate off income generated by commercial advertising sales, production services, and retransmission fees. With the exception of our academic mission, KOMU 8 operates like other commercial stations.
7. Did you always know you wanted to work in TV? Looking back, I can say yes. I got the bug when I appeared in a State Farm commercial when I was 12 years old. I used to freelance on production crews for ESPN, Fox Sports, and ABC Sports. Having that front seat at sporting events was exciting — I couldn't believe I was getting paid to have the best seat in the house. I'm also intrigued by the relationship viewers have with television. What other product or service has such an intimate relationship each day with their consumer?