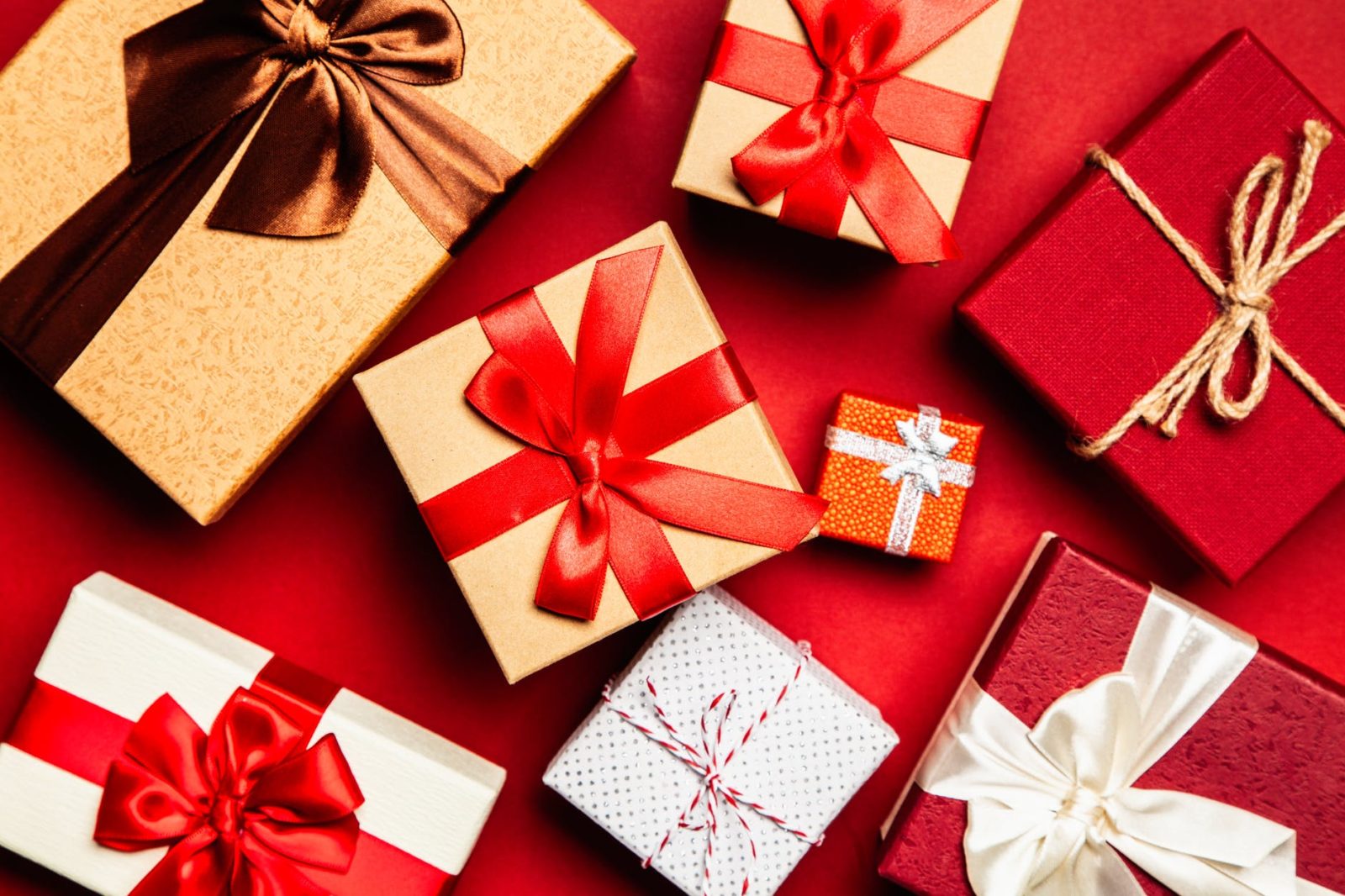 Help nonprofits and charities create a sense of home for those in need.
Imagine never being able to watch your child unwrap a present during the holidays. Imagine growing up and not knowing what it feels like to receive a gift. Imagine letting the holidays pass without a turkey or ham dinner, without gathering your family together to spend time, to visit, to be thankful for what you have.
The U.S. Census Bureau reported the poverty rate in Columbia stood at 24.5 percent in 2015 — that's 11 percent higher than the national poverty rate. In 2016, average shoppers planned to spend $929 on Christmas gifts, according to the American Research Group. For many families in Columbia, that's just not possible; for them, the holidays would pass without any special celebration or gifts if not for help from the community.
Thankfully, there are many organizations and individuals in the city who give their time, energy, and resources to make sure that families with restricted means can still enjoy the holidays.
Tapping into the Community
Many children who receive services from Great Circle have never celebrated the holidays. Susan Reeves, Great Circle's regional advancement director, says some of their kids only experience the normalcy that many of us take for granted because of their interaction with the nonprofit.
Normalcy — being able to expect some stability in life — is a gift for these children who have been removed from their homes, or are dealing with a variety of behavioral issues, or are receiving intensive treatment to overcome trauma. Great Circle provides behavioral health services like counseling, crisis intervention, parenting support, and specialized care for these children.
For nonprofits like Great Circle, budgets are limited, and funding pays for the necessities: professional treatments, counseling, and health care. But the "non-essentials" can be just as critical to children's well-being. During the holidays, that means providing celebrations and fun activities for the Great Circle kids.
"We're the ones who make the holidays special for them," Susan says. "We tap into the community, especially at Christmas, to make that happen."
A Reciprocal Interaction
Great Circle often partners with businesses, service groups, and individual families to volunteer during the holidays. Some of these groups adopt "wish lists" for the children; some come to Great Circle's campus to help the children celebrate the holiday season; some decorate cookies, help the children make cards, or play games.
Simple activities like these can be profound for children who have never had the chance to participate in them. Susan says it brings pure glee to the kids, but the importance of these interactions goes even deeper than a fun activity to pass the time.
"The value of having interaction with safe adults is huge, especially those who are just giving up their time," Susan says. "The kids get used to their staffers here on our campus, and so having other people come in really does give them a sense that other people care about them."
Volunteers run programs that teach career preparedness, social skills, goal setting, and money management year-round. The children aren't the only ones who benefit from the experience. Susan says the most common response she hears from volunteers is that their eyes are opened. "They're just like everyday kids. They want to be heard, and they want people to see and appreciate them for who they are," Susan shares.
The Little Things
For some organizations, holiday volunteers are critical to providing continual care for clients. Meals on Wheels Columbia executive director JoNetta Weaver says it takes 100 volunteers each week to fulfill their mission of delivering hot meals for seniors in the community.
Many of JoNetta's volunteers are students who leave Columbia during the holiday break. Some are snow birds who travel south for the winter. And other volunteers might need to travel for work or visit family over the holidays. Finding extra help is important. It's important for Meals on Wheels clients, too, since volunteers try to visit during each delivery.
"Our people, for some of them, we're the only human contact that they have," JoNetta says. "And that's hard to imagine for us in a busy town like Columbia."
Groups can volunteer to bake cookie plates or provide gifts for 125 clients during the holiday season. Those are important during the winter months, JoNetta says, because it's something to look forward to around the holidays.
"They honestly do not think that they have any needs," JoNetta shares. "They really are a content group of people, and so every little tiny thing that you give them means so much to them. It's the little things that are important. The time you spend with them, the conversations that you have with them. All of that is such an important part of their lives."
Walking Down Memory Lane
Close your eyes and remember that special gift you got as a child — that one, incredible gift that you'll never forget. Remember the magic you felt as a child during the holidays. That's what gifts and donations are providing for the children who are able to open a gift on Christmas.
When families and individuals decide to fill a child's Christmas List from the Salvation Army's Angel Trees around town, Major Nancy Holloway says there's often a walk down memory lane for those who give, and that can make providing gifts an emotional experience.
"When we're able to participate, we really go back and pull on our own emotions of what that was like for us, and know that we're providing that for some other child," she says.
Nancy says the Salvation Army tries to purchase at least one special or specific gift that each child requests on their list, something beyond the basics and necessities like warm clothing and simple toys. Providing gift cards can allow senior volunteers to go and purchase specific requests. For some children, that can be a movie, or maybe something to make their personal space special.
"For some of the children, I was surprised," Nancy says. "They wanted a comforter for their bedroom. And what a neat gift that lasts all year round, for a child to be able to decorate their bedroom and have it be something that they truly want and need."
The experience of shopping for and wrapping gifts can be a bonding experience, whether it's a family or a team of employees who are fulfilling a Christmas wish list. Recently, one family wanted to celebrate a family member beating cancer, and so they adopted the list of a family with four children. They brought in Santa Claus to give the gifts and, on Christmas Eve, were able to spend time with the family they adopted at the Salvation Army. Nancy was there for the experience.
"To see this young child riding around our lobby on a bicycle that Santa Claus carried in in his pack was just so exciting," she says. "There's just joy in knowing that you're bringing that smile to a child's face."
The Power of Doing
Susan says it's important to volunteer in a way that's comfortable for you and your family, something you enjoy doing or have experience with. Not everyone is comfortable working with kids, for example, but Great Circle and many other organizations that serve children have work that doesn't require interaction with kids.
One way to serve behind the scenes is to host a drive at work or in your social organizations for gift cards. When a child is removed from a home, they often come into Great Circle with nothing but the clothes on their back. Having gift cards to a clothing or shoe store can fill a huge need. "It's a small comfort to a child who's just gone through a traumatic situation," Susan says.
Or you can host a sock or mitten drive, or you can get together with a group of friends and adopt a wish list. It's important to communicate with the nonprofit you're giving to in advance to make sure you're providing the most needed materials.
Nancy says volunteers — especially bell ringers — are crucial for the Salvation Army during the holidays. Seeing a familiar face ringing the bell encourages people to give, she says, and it ensures the Salvation Army doesn't have to pay people to work in those slots, thus ensuring donations continue to be spent where they're intended.
"Hands are needed," Susan says. "We need people who are willing to lend their hand and get stuff done. When people do that, they are so glad, and they actually thank us for the opportunity to do that because they feel really good, like they did something. And they actually really did."
Operation Hospitality
For many families in Columbia, the holidays aren't the easiest time. There are countless opportunities in our community to take time to serve those who may not have a hot meal on Christmas or may not have gifts to give their children around the holidays. Here are some ways you and your family can give back this season.
Loaves and Fishes
Nightly free dinner served at Wilkes Boulevard United Methodist Church. Prepare and serve food (you can sign up as a group) or greet at the door.
573-449-4363, [email protected]
St. Francis House
Serve meals; donate clothing and dry food goods.
573-875-4913
Salvation Army
Bell ringing; host an Angel Tree toy drive; host a food drive (items needed include canned vegetables, pasta, rice and peanut butter); work at The Toy Shop (bag toys, restock, and organize toy tables); Serve meals and donate food to Harbor House.
573-442-3229, tsacentralmissouri.org
Great Circle
Winter Wishes Holiday Gift and Fund Drive; host a gift tree; donate funds, wrapping paper, or gift cards for children's basic clothing needs; host an activity or outing for kids; lead a craft or card-making workshop; decorate cookies; and more.
Maggie Rotts, [email protected], 573-442-5560
The Food Bank for Central and Northeast Missouri
One for One Holiday Food Drive (December 13): donate money or canned goods at the corner of Broadway and Providence.
573-474-1020, sharefoodbringhope.org,
Voluntary Action Center
of Boone County
Holiday Assistance Program: provide gifts and food for a family; collect and distribute gifts December 4 through 15.
573-874-2273, vacmo.org
Rainbow House
Adopt a family: provide gifts, wrapping paper, and a meal from a provided list; distribute gifts; donate
needed items for the house like cleaning materials, playground equipment, computers.
Margrett Andrews, [email protected], 573.474.6600 x 2102
Harry S. Truman Memorial Veterans' Hospital
Donate minimum of 125 gifts like lip balm, gloves, stocking caps, candy, cards with coupon books (purchased at VA store); distribute gifts and spread holiday cheer in the hospital.
Sylvia M. Jackson, [email protected], 573-814-6000
Big Brothers Big Sisters
of Central Missouri
Big & Little Holiday party (December 6): set up, run games, serve food.
[email protected], 573-874-3677
Lutheran Family & Children's Services of Missouri
Adopt a family: toys, clothes, bedding for children, and household items and cleaning supplies; host a baby shower for Layette's Closet.
Heather Wall, [email protected], 573-815-9955
Mary Lee Johnston Community Learning Center
Holiday activities with kids: reading books, wrapping gifts for parents; put Christmas lights up outdoors; donate arts and craft supplies for holiday activities.
Gay Litteken, [email protected], 573-449-5600
City of Refuge
Adopt a family for the holidays.
Barry Stoll, [email protected], 573-529-6378
Room at the Inn
Volunteer for Christmas or New Year's shifts (must be 18 or older); Donate items like warm gloves, milk, juice, and trash bags.
[email protected], 573-823-0271
American Red Cross
Holiday for Heroes program: collect cards of support for service members.
Teri Glendening, [email protected], 573-303-9050
Almeta Crayton's Community Programs
Everybody Eats: prepare food baskets, deliver baskets, serve meals at the Columbia Senior Activity Center. Visit Almeta Crayton's Community Programs on Facebook
Meals on Wheels
Volunteer as an extra driver to give regular drivers time off; make or donate (125-plus gifts or plates of food needed for clients).
JoNetta Weaver, [email protected], 573-886-7554
The Marine Toys for Tots Foundation
Donate and collect toys; assist in local warehouse.
Columbia-mo.toysfortots.org
Can't lend a hand? Consider CoMoGives.
In 2016, 92 organizations participated in CoMoGives, an online directory and donation platform for charitable organizations in Columbia, and the community donated $567,038 to those organizations during the month of December. It's been quite a journey for the annual fundraiser, which is run by the Community Foundation of Central Missouri. In its first year, in 2013, the program raised $62,500. In 2017, 114 organizations will participate, and the group anticipates about $600,000 in donations to participating charities.
Giving during the campaign is just as vital to many nonprofits as volunteering, and getting the word out about the CoMoGives campaign is critical as well. There are grants available for some of the most successful nonprofits.
In 2016, there were 2,555 unique donors to the CoMoGives campaign. Imagine what could happen in Columbia if the number of unique donors doubled?
Learn more at comogives.com.