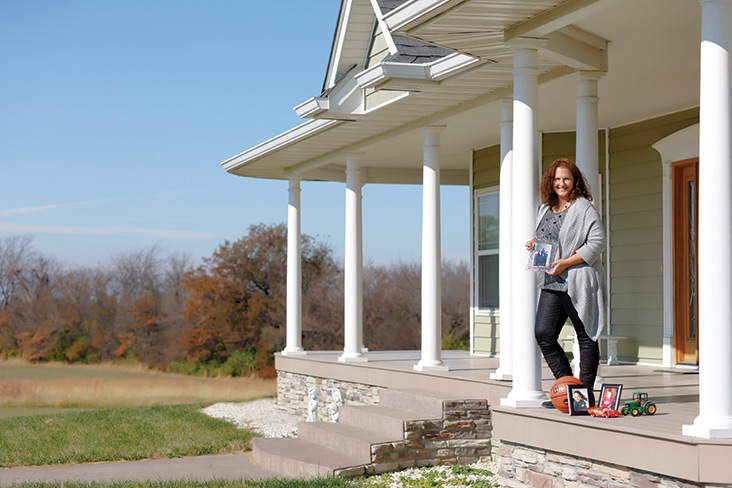 Brian and Angela Anderson move forward after tragedy.
Photos by Keith Borgmeyer
As you turn down the long gravel path toward the Andersons' home off Route DD in Ashland, a sprawling estate emerges on the horizon. Drive closer and the grandeur of the double turrets and gleaming windows of the fern-green Victorian comes into focus. It's a dream home by any standard.
Brian and Angela Anderson built their 5,200-square-foot home on this 12-acre farm in 2010. Two years later, a tragedy changed everything. The spacious and welcoming front porch, adorned with engraved stone memorials, hints at what the family inside has endured — one near the front door reads, "Our family chain is broken and nothing seems the same, but as God calls us one by one, the chain will link again."
For the past five years, Angela has found their Ashland home to be a constant reminder of what used to be. But it's also become something new. And she and Brian are using it as a path forward.
Unthinkable Heartache
Just as they'd done so many years before, Brian and Angela took their three children to the Lake of the Ozarks in 2012 to enjoy the Fourth of July. Garrett, 10, was in their lake house while Alexandra, 13, and Brayden, 8, swam in the lake near their dock. Without warning, Alexandra and Brayden were struck by an electric current coming through the water from the dock. The family pulled them from the water and performed CPR until help arrived, but they were later pronounced dead at the hospital.
"Some days, the reminders are too much," Angela says. She wanted to sell their Ashland home following the tragedy, but Brian wasn't ready to let go of the home they had built with their children in mind.
"Married people, and people in general, handle grief differently," Angela explains. "We've had to work with respecting each other's needs."
Angela's clear blue eyes, warm smile, and calm demeanor hide her heartache. She gives a tour of her home, including Brayden and Alexandra's bedrooms, without hesitation. The memorials continue throughout the house, symbolizing the work she's done to push ahead.
A behavioral consultant for Columbia Public Schools, Angela found it too difficult to go back to working with children full-time. She decided that, in order to stay in the house, she would have to give it new purpose.
"How can we live in this house and have two bedrooms that haven't been touched in 20 years? We didn't want to be those people," says Angela. "So how do we move forward living in this house?"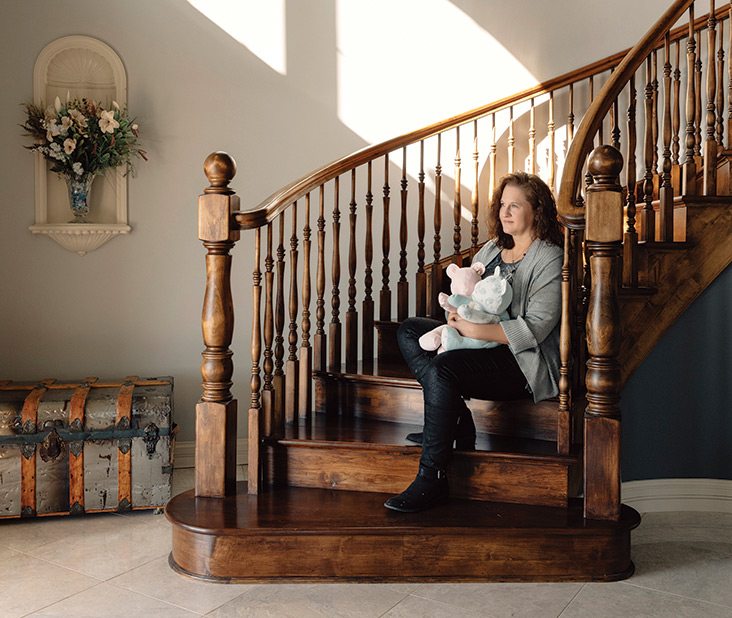 Finding New Purpose
The answer: opening their doors as a seasonal bed and breakfast during busy football weekends and spring commencements. For the last two years, Angela and Brian have rented out their master bedroom, upstairs guest bedroom, and Garrett's bedroom for $125 to $200 per night. She lists room availability on Craigslist and advertises in the hometown newspapers of visiting football teams about a month ahead of each booking's availability. Before guests commit to the rooms, Angela takes care in letting guests know their family history as well.
Angela, Brian, and Garrett stay in their fully finished basement during rentals, giving guests access to the rest of the house. "I post that eggs; ham, bacon or sausage; toast; fruit; coffee; and orange juice will be stocked in the kitchen," Angela shares. "Then I ask guests individually what they would like and what time they want to eat. I don't want to start in the kitchen until they're up and about." In addition to cooking a made-to-order breakfast, Angela also shuttles guests to and from the nearby airport and football games in Columbia for an additional fee.
Angela's goal is to eventually rent out Alexandra and Brayden's bedrooms. Since 2015, as she's able, Angela has been going into their rooms to sort through cherished and painful memories. The bags Alexandra and Brayden packed for that trip to the Lake lie untouched in their bedrooms. Brayden's John Deere toys and birthday presents from a couple of weeks before the accident remain on the floor and dresser where he'd left them. Alexandra's Breyer horse collection and favorite books remain on their shelves just as she had arranged them. The process of removing their belongings from the rooms has been, understandably, slow.
"Which room do I go into? Whose would I finish first? I need the process to finish both at the same time," Angela says. "I'm doing it the best way I know how."
Alexandra and Brayden's bedrooms lie at opposite ends of the house upstairs. Garrett's bedroom adjoins Brayden's via a Jack-and-Jill bathroom. A guest bedroom and Alexandra's room are at the other end. Both Brayden and Alexandra's bedrooms reside in one of the five-windowed turrets.
"Alexandra was a little princess, so I definitely wanted her to have a turret," Angela remembers about creating the house plans.
The hallway between the bedrooms looks down on one side into the spacious, open-concept family room and kitchen, and on the other side into the vaulted-ceiling foyer with a sweeping hardwood staircase up to the second floor. "I always had a dream of Alexandra coming down that staircase in her wedding dress," Angela says.
Angela has no deadline for when she'll make the rooms ready for guests. Right now, her focus is on the process of properly memorializing her children. She has framed Alexandra's basketball jerseys and covered a papier-maché horse with her horse show ribbons. A careful selection of Brayden's things rests in a large trunk that remains open at the top of the stairs.
"I can't live in this house and do anything with their rooms unless there's a purpose for it," Angela says.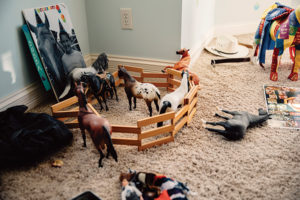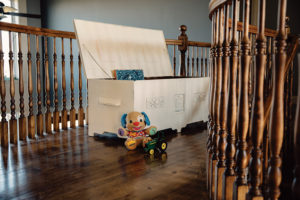 Moving Forward
Angela is also considering making the house available for weddings and bridal showers. In addition to transforming her home, Angela refinishes antique furniture and collects fine china that she sells to a distributor in North Carolina. She also started her own business, Together We Grow, providing personal behavioral consultation for a handful of children at a time.
Brian, who works at MFA Inc., and Angela also make a point of educating others about the importance of taking action to ensure their lakeside piers are properly grounded to prevent the heartache their family has endured. She has spoken before the Missouri Senate and House of Representatives public safety committees, and she also speaks at conferences.
The Andersons move forward day by day. For Angela, that means finding purpose in the wake of heartache.
"If [Alexandra and Brayden] can't be in there to enjoy the rooms, then other people can," says Angela. "And that makes it better."