Huntclub: Life After Startup Weekend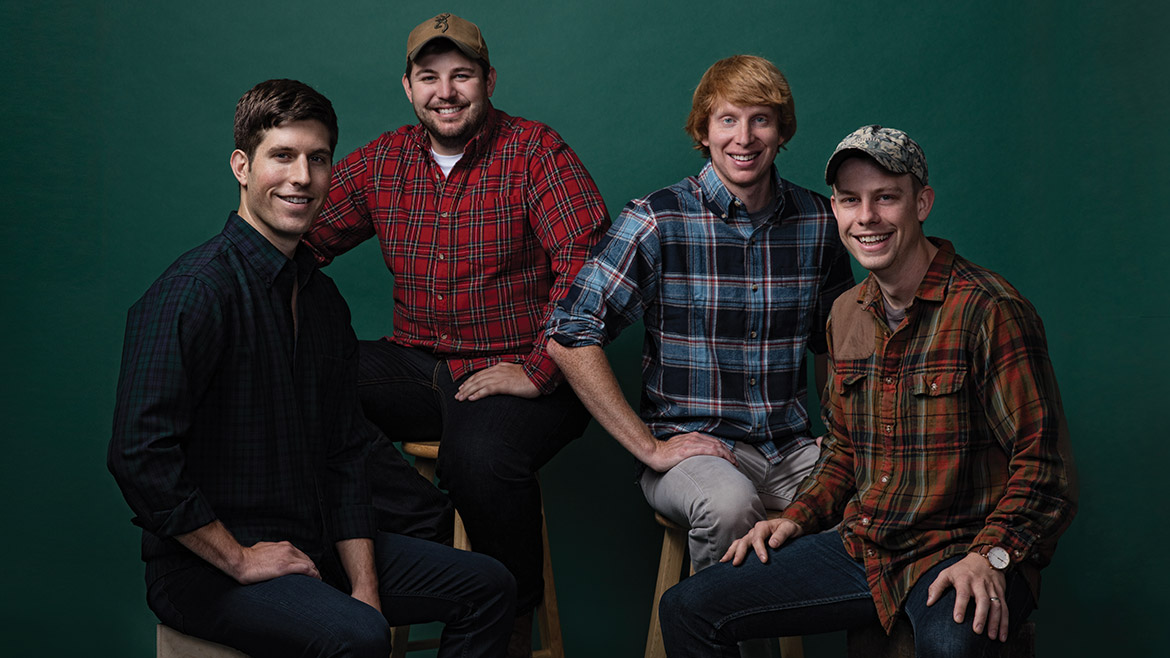 With the success of "on-demand" companies like Uber and Airbnb, entrepreneurs are riding the wave of a sharing culture. Hundreds of online services now allow people to quickly share everything from RVs to construction equipment, or pay willing side-gig hustlers for services like grocery delivery, pet sitting, and housework.
Four local entrepreneurs have extended this business model to the great outdoors, making it easier for hunters to connect with private landowners online. After taking the top prize at the 2016 Columbia Startup Weekend competition last October (for more info on Startup Weekend and other Bringing Up Business Week events, click here), Huntclub is armed for success with the approach of this fall's hunting season.
Sighting In
As a hunter, Cooper Price understands the hurdles hunters and landowners experience in-season. For many hunters, accessing prime hunting territory means paying big bucks to lease private property for a full year. For landowners, finding hunters willing to pay out and commit to a long lease is a challenge, and once leased, landowners can't hunt on their own land unless it's specified in the agreement.
"While the concept of land leasing isn't new, there hasn't been an easy way to lease land on a short-term basis," says Keegan Burkett, co-founder of the startup and fishing enthusiast. "That's why we created Huntclub."
Price remembers when Burkett, a childhood friend, approached him with a simple yet innovative solution to address these hurdles.
"Months before Startup Weekend, Keegan came to me with this land-sharing idea," says Price about last year's competition. "I threw it together on a scrap piece of paper and it got the most votes in the 60-second round on Friday night."
What was scribbled down on that scrap of paper evolved into a full-fledged concept for the web-based business. Operating much like Airbnb, landowners can list their land online for short-term rental by outdoorsmen, who in turn can view a list of available land for rent nearby. Landowners include the size and pictures of the land, what kind of activities are permitted, and the rental price per day. Huntclub facilitates the connection between parties but allows landowners to set their own criteria for who can rent their property.
Focusing on sales, Price and Burkett used connections with family and friends to secure six potential landowners interested in the startup during the pitch competition. Huntclub advanced through the rounds over the course of the weekend, taking home the grand prize of $2,000 in seed money.
"There were so many other great concepts, we didn't expect to win," says Burkett. "Ultimately, we knew that winning startup weekend wouldn't equal success, but the resources and momentum we gained were invaluable."
Pack Mentality
That momentum included roping in high school friend Zach Hockett, a fellow hunter. Hockett, a product strategist at Veterans United Home Loans, then suggested bringing in Kurtis Davis, a software developer also at VU.
"They pitched the idea to me over beers," says Davis, the only one in the bunch who doesn't consider himself an outdoorsman. "I couldn't believe people weren't doing this already. I called some friends who hunt, and they validated the idea. So I was in."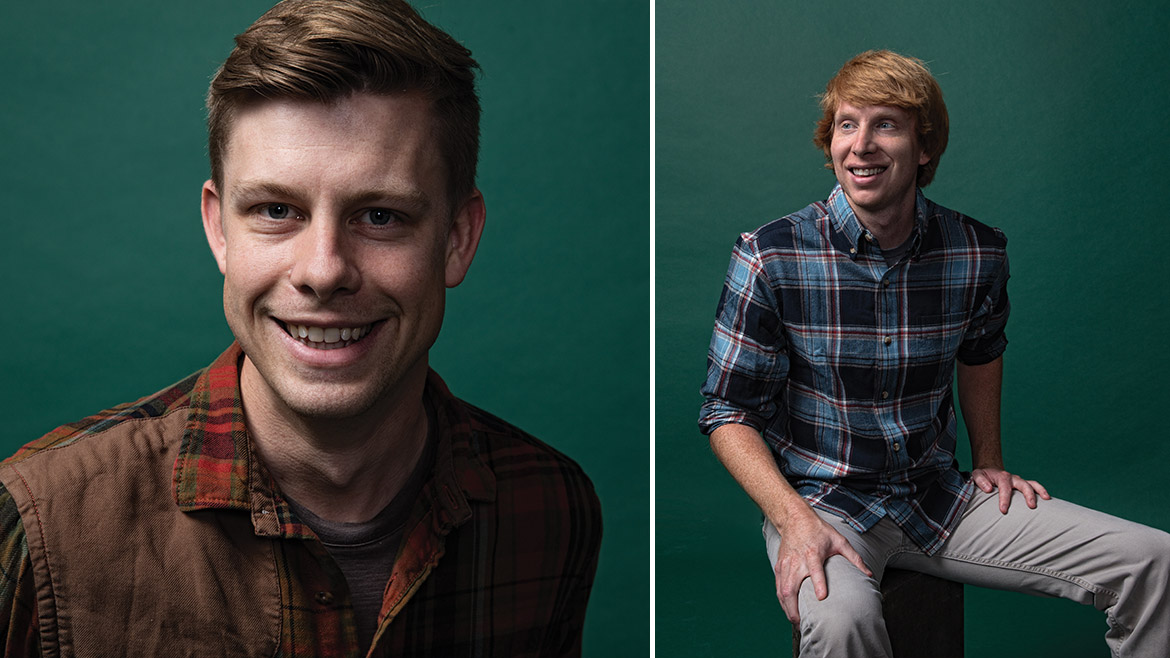 The four of them bring marketing, sales, and tech skills to the table. All are 2012 college grads — Burkett, a web designer for a local business, and Hockett completed their business degrees from MU; Davis received his information technology degree, also from Mizzou; and Price, who works in marketing at the Tiger Hotel, received his business degree from Columbia College.
Burkett has been designing Huntclub's front-end and user experience as Davis has been developing the website, GetHuntclub.com. Hockett focuses on operations and Price on marketing, with the two of them working together on sales. The group meets up once or twice a week to work on Huntclub together on top of the hours they put in individually.
"Taking a really basic idea and seeing where it is now — and working with people I like — makes it easier to put in the time on Saturdays and to drive six hours to meet a landowner," Price says.
After nearly a year of work, the four have hammered out a well-planned business strategy for Huntclub and have secured nine properties throughout Missouri. The properties range from $100 per day for hunting on 20 acres to $875 per day for access to 3,000 acres.
"It's like a disruption in the market because landowners can choose to blackout one weekend and lease the next," says Davis. "Huntclub also offers dynamic pricing, so landowners can charge more during deer season than during other hunting seasons, for example."
A test run in April prior to spring turkey season indicated that landowners and hunters alike are interested to Huntclub's concept and features.
"We threw up some Google ads in the Kansas City area and were getting about a phone call a day," says Hockett. "We had five hunts scheduled during turkey season as a product test. Now we're trying to build up a base of landowners before we have a huge rollout."
That huge rollout is happening now — bow hunting season on deer opens mid-September.
Bagging the Big One
Huntclub isn't just for hunters and fishers. Outdoorsmen who enjoy camping, hiking, mushroom hunting, shooting practice, training hunting dogs, and ATV off-roading will eventually be able to book their adventure on GetHuntclub.com. The modern and easily navigable website makes joining as either a landowner or an outdoorsmen and searching for available properties simple and fast.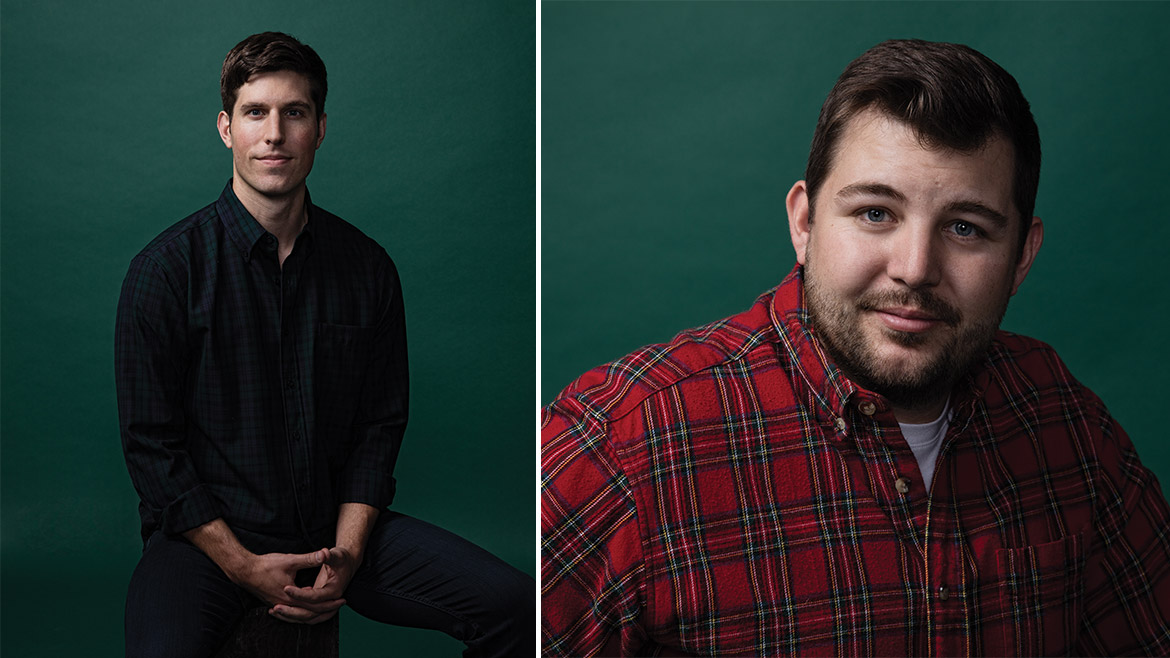 In addition to expanding their services, Huntclub will ideally expand their territory beyond Missouri.
"How I see it, we're focusing on Missouri, then the surrounding states, and then Texas, which is the biggest hunting state," says Price. Hockett adds that Huntclub hopes to increase its availability for fishing when it expands into Colorado's many waterways.
"We do have two competitors, one in Texas and one in Virginia," says Price. "The only thing they have going for them is [their owners] are full-time, but both are in startup mode."
Price thinks Huntclub offers an edge because it doesn't require members to pay a monthly fee, unlike its competitors. And the four entrepreneurs are in talks with multiple investors, which may make their dream of taking Huntclub nationwide a reality sooner rather than later.
"The past year has been a very exciting time, and it's definitely been a learning experience," says Burkett. "We've had the opportunity to work with the University of Missouri's Entrepreneurship Legal Clinic, which has been a tremendous resource in helping us navigate the legal formalities of starting up. We've been lucky to meet a lot of key people along the way who have been instrumental in helping us move forward."
The passing of each hunting season will define Huntclub's success, but for Burkett, Price, Hockett, and Davis, success also lies in the friendship they've built with each other as they've built the business. As the 2017 Columbia Startup Weekend approaches in October, Burkett offers simple advice for this year's competitors hoping to win big.
"The most important piece of advice that I've been given is to surround yourself with the right people."
********************************************************
2017 Deer Harvest
Source: Missouri Department of Conservation
263,834: Deer harvested throughout 2016-2017 deer season in MO
96,131: Deer harvested on opening weekend in MO
3,774: Deer harvested in Boone County during 2016-2017 deer season
Quack, Quack
1.07 waterfowl per hunter per day were harvested from Boone County's Eagle Bluffs Conservation Area in 2016-2017.
Gobble, Gobble
598 turkeys were harvested in Boone County in 2016.