Degree(s) Bound: Making Continuing Ed Count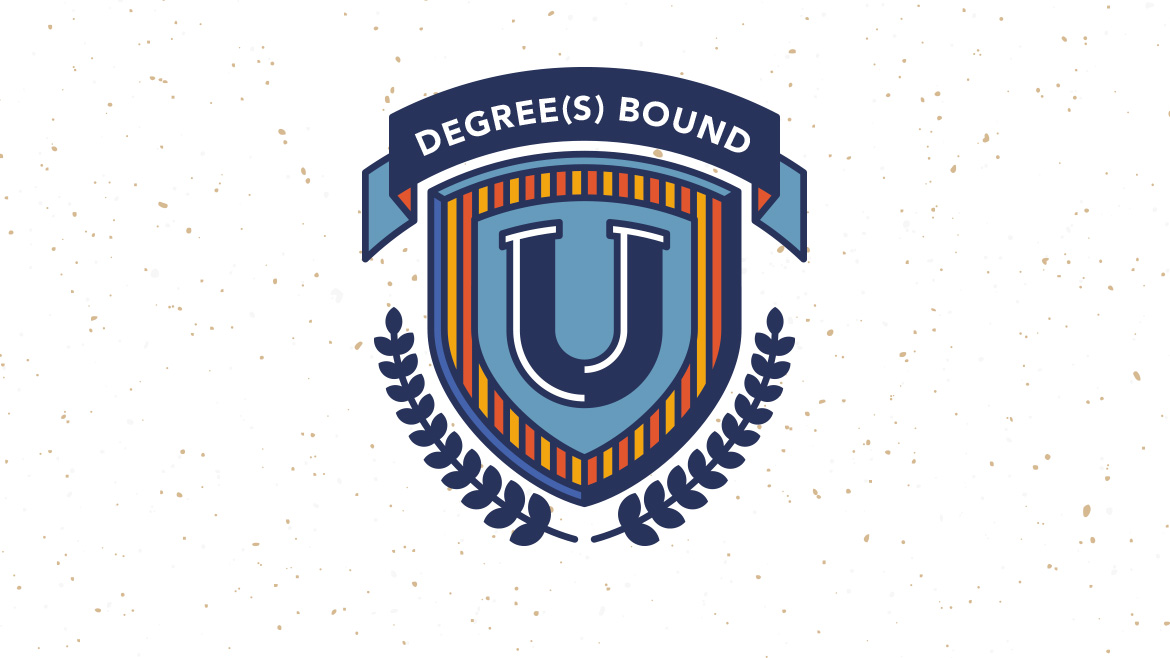 Consider the numbers. Columbia is the most educated city in Missouri and ranks fifth highest among small metro cities in the country, according to Forbes. Nearly 49 percent of Columbians hold a bachelor's degree, compared to 31 percent nationally. Perhaps that's not surprising when you consider the sheer number of colleges and universities in the area.
While national and state labor statistics indicate that demand for vocational education is outpacing demand for advanced degrees, enrollment in these programs is strong. The most recent data from the National Center for Education Statistics shows that 1.9 million bachelor's degrees were conferred nationally in 2014-15, a 32 percent increase over the 2004-05 year. Attainment of graduate and doctorate degrees is also on the rise. Business, education, and health professions are among the most in-demand programs at the baccalaureate and graduate levels, while two-thirds of doctoral candidates are completing medical or law school.
The growing prevalence of online education over the last 20 years may be a contributor to these numbers. More than 20 million students took at least one online course in 2014, and a quarter of post-baccalaureate students completed their degrees entirely online. All of Mid-Missouri's colleges and universities offer online or evening courses, catering to working adults who are up to the challenge of balancing school, career, and family life. And that's helping some in Columbia move up.
Pursuing a Dream
"I've always enjoyed being around computers," says Scott Thompson, 29. "When I started looking for jobs, IT was a growing industry with the start of cloud computing. I was looking for a career where I would have job security."
The Linn native who grew up in St. James moved to Columbia in 2010 after completing his bachelor's degree in management information systems at William Woods University. With his freshly minted degree, he worked in IT at Columbia College for three years before landing a job at Veterans United Home Loans in 2013. He started out as a CRM administrator and is now a product analyst, working with data and business processes.
While Thompson has worked his way through the IT ranks with his bachelor's degree, his dream has been to become a chief technology officer. After spending a few years researching programs at different local universities that would help him achieve his dream, Thompson decided to return to his alma mater to pursue his MBA in the fall of 2015.
"Classes are offered in short, eight-week sessions, meeting once per week and working on homework and projects the rest of the time," says Kathy Groves, vice president for enrollment and marketing at William Woods. "Students have the ability to stop and start based on their own schedule."
William Woods offers several in-seat and online undergraduate and graduate degree programs tailored for working adults. Groves says the master's programs in business administration and education are the most popular among students at the William Woods campus at the Parkade Center in Columbia, and the college strives to add new programs to stay current with growing labor markets.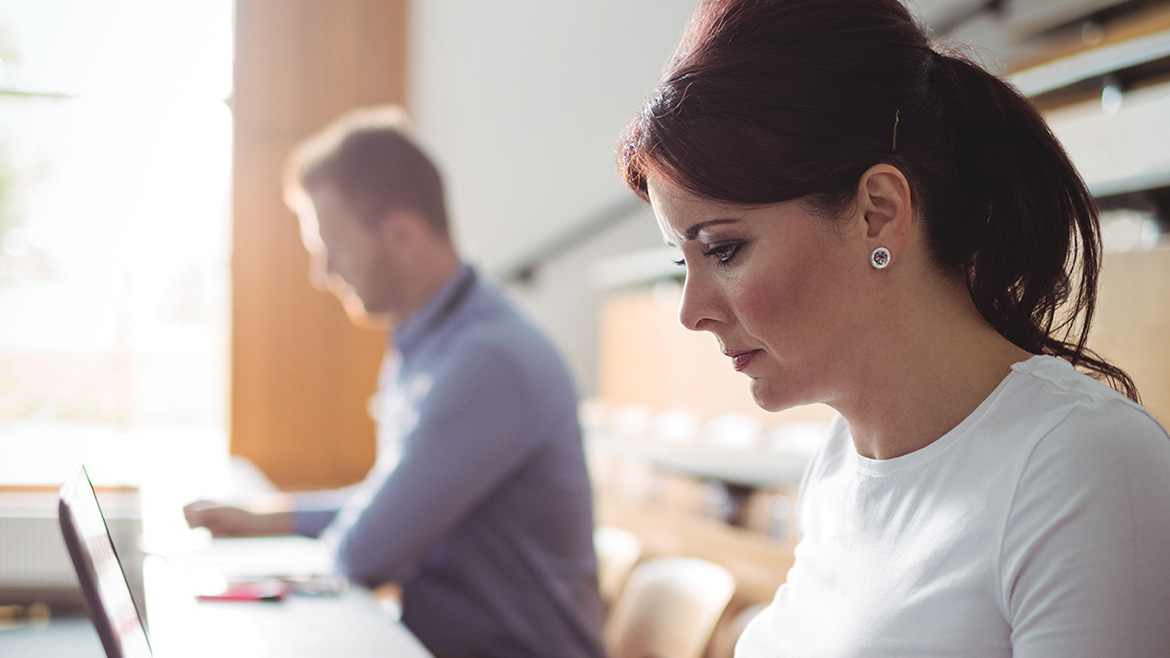 "Health care is the fastest growing industry right now, so we've recently added a Master of Health Care Administration degree," says Groves. "Our students regularly express an interest in technology, so we also added a Master of Education in STEM program. Our undergraduate completion and graduate programs are designed for the working adult, with a focus on flexibility."
Thompson says he enjoyed that flexibility, which allowed him to work at his own pace by taking one in-seat class every eight weeks. He still completed his MBA this past June in just less than two years. Having an accommodating employer that supported his decision to go back to school, along with personal dedication and exploring his options, also set him up for success.
"The experience is great if you can manage your time well," says Thompson. "Most professionals, if they're successful, should be good at that already. I made sure I used my time wisely to get the most out of the program."
Thompson is now busy planning his wedding in October to Allison, a project manager at Veterans United. Tackling work, school, and his personal life for a couple of years is a decision he doesn't regret.
"Getting my MBA has given me a different perspective, not only professionally, but personally, that I think really will help me grow," he says.
It's Never Too Late
When Stacy Stegeman was in her mid-30s, college wasn't on her radar. Originally from St. Martins, Missouri, Stegeman graduated from Jefferson City High School in 1989 and went straight into the workforce. At 17, she was a manager at Wal-Mart before moving on to management at Long John Silver's. She then spent 16 years as a human resources manager for Hy-Vee, helping to open all three locations in Columbia.
Little did she know that at 46, she would be working on her master's degree. She attributes her education success to her fiancé, who, at 56, has three degrees and is enrolled in a master's degree program at MU.
"When we first met, 10 years ago, he found out that I had never gone to college," says Stegeman. "He encouraged me to 'Take just one class — if you don't like it, you can quit.'"
Stegeman took his advice, but she didn't stop after one class. In 2013, she finished her associate degree in general studies, followed by a bachelor's degree in psychology in 2015, both from Columbia College. She is set to finish her master's degree in education with an emphasis in clinical mental health counseling from Stephens College in December of 2018, a path she chose after years in human resources helping employees with personal problems.
"Although I was able to help many — I even attended AA meetings with some people — I felt unprepared," she says. "I wanted and needed the skills that I've learned from Stephens."
Stephens offers three programs designed specifically for working adults, with a total enrollment of around 110 students in the Mid-Missouri area. The Master of Education in counseling is offered in-seat during the evening, while the Master of Fine Arts in TV and screenwriting and Bachelor of Science in health information administration are offered online. The TV and screenwriting program also requires students to complete a 10-day workshop at Jim Henson Studios in Los Angeles.
"All programs require a résumé, and we look for work experience as part of their application materials for admission into these programs," says Lindsey Boudinot, director of graduate and online admissions at Stephens. "The majority of local students are in our Master of Education in counseling program."
While taking three in-seat courses each semester for her master's degree, Stegeman has also been running a drug screening business that she opened five years ago, working a part-time job, and being mom to a 17-year-old foster daughter who has been in her care for the last four years. Her goal after graduation is to become a licensed professional counselor.

"I hope to work with children and families in the foster care system," says Stegeman. "Eventually, I would like to open a low-cost or no-cost counseling service."
Stegeman says having a support system of family and friends to cheer her on and understand her lack of free time has been key. She encourages working adults already settled into their careers not to be anxious about pursuing an advanced degree.
"It's tough, but if I can do it, anyone can," she says. "I had terrible grades in high school; I graduated cum laude from Columbia College and am currently holding a 4.0 at Stephens. Don't be afraid of starting school. Just take one day at a time, one class at a time, and before long you'll be holding your degree."
Thinking Long Term
For some, the pursuit of education is a lifelong journey that takes many turns. Growing up in Padang, West Sumatera, in Indonesia, Dasril Dasril, 46, has four bachelor's degrees and an MBA on his résumé.
Dasril completed an industrial engineering degree at Bandung Institute of Technology in Indonesia in 1995 and worked for Mattel Inc. for two years. In August of 1997, he moved to Columbia to pursue an MBA, which he completed at Columbia College in 2005. Dasril's journeys in Columbia led him to befriend an older married couple, and when the wife received a medical diagnosis requiring extra care, Dasril jumped in to help. That's when he discovered his passion for nursing.
He completed his nursing degree at the MU Sinclair School of Nursing in 2007 and began working full-time as a registered nurse at University Hospital, also picking up shifts at Landmark Hospital, a long-term acute care facility. He rounded out his health care education with bachelor's degrees in chemistry and biology from Columbia College in 2013. But Dasril wasn't done with school yet.
"I attended a program at MU called the Summer Biomedical Informatics Institute in 2013," says Dasril. "The program made me realize how important and promising information systems are in the future of the health care business."
He is now back at Columbia College as a full-time student, finishing the last year of his bachelor's in management information systems and thinking about his career long-term.
"Nursing is physically demanding. When you reach [your] 60s or older, it's not easy to keep up with the job," says Dasril. "Having knowledge in information systems will be very useful later in my life, because I can utilize that knowledge to enhance my nursing career, perhaps as an information systems specialist."
Because of his schedule as a nurse, Dasril attends Columbia College's residential day campus. While many working professionals cannot attend a day program, some 29,000 students enroll annually at Columbia College's online campus or one of its 36 national locations, 10 of which are in Missouri. Around 1,200 students were enrolled online or in-seat at the local evening campus this past spring, where in-seat classes are offered in a format similar to those at William Woods.
"Locally, most of the evening campus coursework is one night per week," says Micheal Lewis, assistant director of evening campus admissions. "New students have really appreciated this format, since it makes work–life balance more feasible."
Lewis says that, of the college's more than 80 certificate and degree programs, Dasril's computer science program, along with nursing, business, general studies, and education are the most popular among working adults.
"I would say the vast majority of our students are working, but few are doing what they love," says Lewis. "The driving force behind their pursuit of an advanced education is to ready themselves for the career of their dreams."
Studying the Options
The Parkade Center, on Business Loop 70, has become Columbia's educational core. Columbia College, William Woods University, Central Methodist University, and Moberly Area Community College all have locations at Parkade, complete with on-site admissions and financial aid counselors to make navigating the college system as easy as possible.
"Returning to college is a daunting thing for many adults, and the enrollment, registration, transcript evaluation, and financial aid processes — to name a few — can seem overwhelming," says Kent Propst, executive director of marketing communications at Central Methodist University.
The university, based in Fayette, offers in-seat bachelor's and master's degree programs at the Forum Shopping Center in addition to the Parkade Center. It also offers 20 online undergraduate and graduate degree options, many of which are in business, education, nursing, and social sciences.
"We do our best to provide [students] opportunities for face-to-face contact with people who can help them start this new chapter in their life."
Moberly Area Community College offers several associate degree programs in vocational and career fields at the Parkade Center. While Mizzou Online is not located at Parkade, the campus offers 30 fully online graduate degrees, 17 of which are in education, and served nearly 6,000 students in the 2015-16 year.
The options for working adults considering college, no matter their stage in life or career, are there. The key is to explore the options before taking the plunge.
"You have to stay committed," says Thompson. "The more effort you put into your education, the more you get out of it. Don't take the easy way out. And don't rush into a program. Take the time to find one that will give you the skills you need."