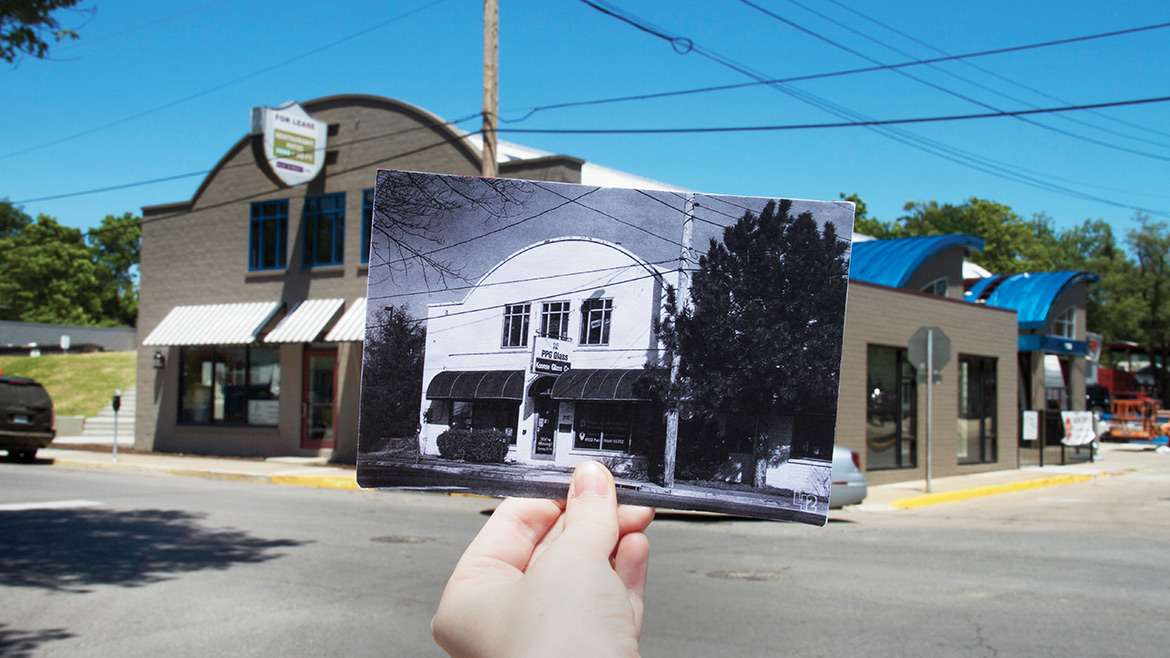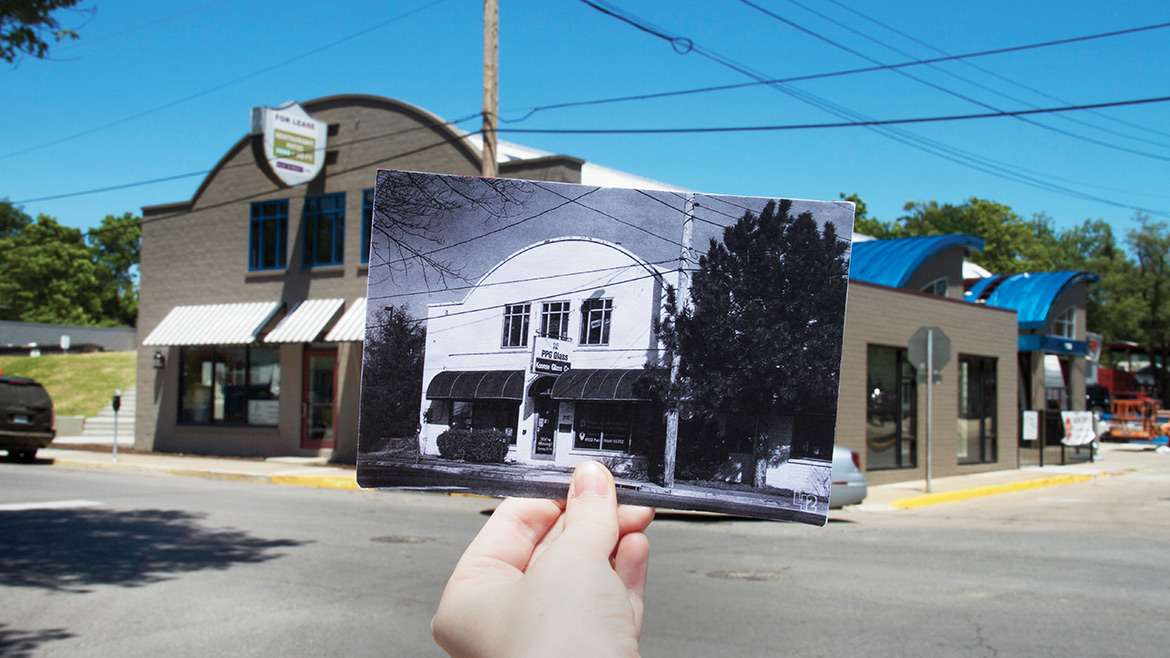 Tucked within the North Village Art District sits one of Columbia's many Quonset-style buildings, a steel semi-circle that's newly renovated. Previously home to the Koonse Glass Company, it now houses the Root Cellar, a popular independent grocery store that sells and promotes products from local Missouri farmers.  
The two-story building was constructed in 1951 and originally served as the hub for Mid-Missouri farmers to collect their fertilizer and seed. Trains would arrive on the north side of building, at nearby Wabash Station, to drop off bags of fertilizer and seed onto the second level. The bags would then be lowered through a large opening between the building's floors into farmers' trucks, which were sitting at street level.
In 1967, the Koonse Glass Company opened on the building's first level underneath a carpet installation store run by local firemen. Koonse Glass found quick success that year and soon expanded its lease to the entire building, using it to house both its retail and manufacturing services.
For almost 50 years, Koonse Glass called the steel structure home. But they eventually out-grew the facility and moved to a new location further along the railroad tracks, at 4153 Paris Rd., in August 2016.
John Ott, owner of Alley A Realty and the building at 300 N. Tenth, was contacted by the Root Cellar, who needed a new space, after the building became available. Ott said the building was the perfect fit for the Root Cellar because the business would remain a pivotal part of the North Village Arts District, its original home.
Renovation was approved by the city and started in November 2016. The building still has its classic dome shape and curved windows, but the entrances were expanded and the inside revamped to house The Root Cellar and two additional businesses.
"The whole idea is to have businesses that relate to one another, where you can walk freely between them and get the benefit of all of them," Ott says.
The Root Cellar celebrated its grand opening at its new location in April. Ott says the new location enables the business to keep its loyal customers but attract plenty of new customers exploring The District.
Though the two other spaces in the building are still available for rent, Ott hopes to find a farm-to-table restaurant that promotes Missouri farmers and a tea room to complement the existing tenant in the new space.