Day-Tripping: Rocheport, the Perfect Summer Getaway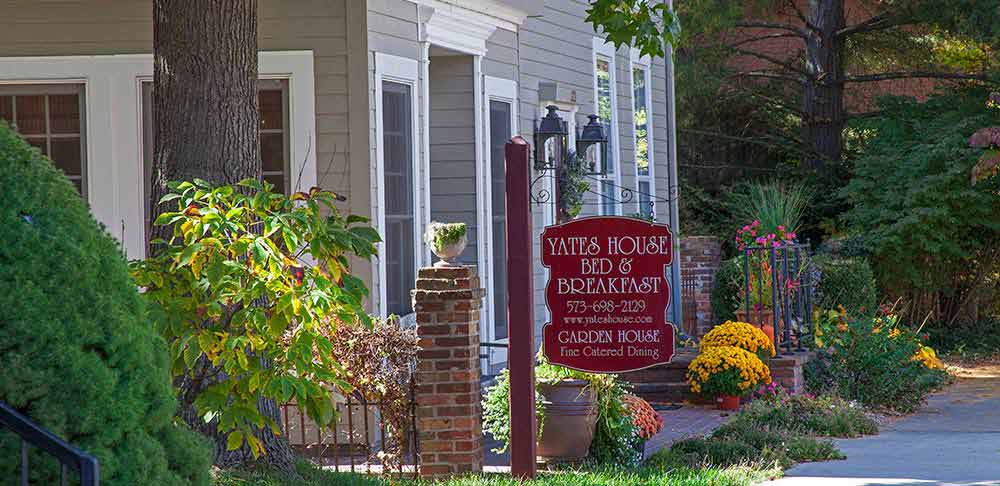 Nestled along the Missouri River about 20 minutes outside of Columbia is the quaint and quiet town of Rocheport. While life in Columbia can feel fast paced, Rocheport provides visitors the opportunity to wind down with wine and beautiful views of the Missouri landscape. In just a 20-minute drive, Rocheport offers guests a perfect romantic getaway close to home.
The active couple may choose to bike rather than drive to Rocheport. Located on the Katy Trail, it's a pleasant eight-mile bike ride from the McBaine trailhead. Along the ride, you'll enjoy beautiful views of the river and lush blufftops. As you enter Rocheport, you will come upon the Mulberry Grill and Bakery, where you can enjoy wood-fired pizzas under the shade of the restaurant's mulberry tree.
While in Rocheport, a visit to one of Missouri's most popular wineries, Les Bourgeois Vineyards, is a must. Because it's a stop on the Missouri River Wine Trail, you can visit the winery during one of their Wine Trail events or simply stop by to enjoy some wine and views with your partner. Indulge in local wine with a scenic picnic at the Les Bourgeois' A-Frame or, for a finer dining experience, spend the evening at the winery's Blufftop Bistro.
Your trip doesn't have to end at dinner. Stay at one of Rocheport's intimate bed and breakfasts to make your excursion a truly romantic getaway. The Yates House Bed and Breakfast offers six luxurious rooms in two houses in two houses. Each morning guests wake to a freshly prepared breakfast made from local ingredients. Enjoy coffee and breakfast with your partner on The Yates House outdoor patio surrounded by their lovely gardens.
After breakfast, take a chance to explore the unique shopping Rocheport has to offer. With all the businesses within walking distance of one another, it is easy to explore the galleries and shops while enjoying the intimate, close vibe of the historic town. If you need an escape from the summer heat, stop in at the Rocheport General Store and Café for homemade ice cream and live music in the evenings.
End your Rocheport stay with a sunset river cruise with Drew's Guide Service. Drew spent years working with the Missouri Department of Conservation before joining the Les Bourgeois staff and starting his own business. His sunrise and sunset river cruises offer the perfect opportunity to enjoy the beauty of the Missouri River with your partner in a way few have experienced.
Whether you visit Rocheport for the wine, the shopping, or the spectacular scenery, this town is the perfect slice of romantic tranquility. This summer, make yourself plan a weekend escape nestled along the river.