Bob Pugh, Retired, MBS Textbooks and City of Columbia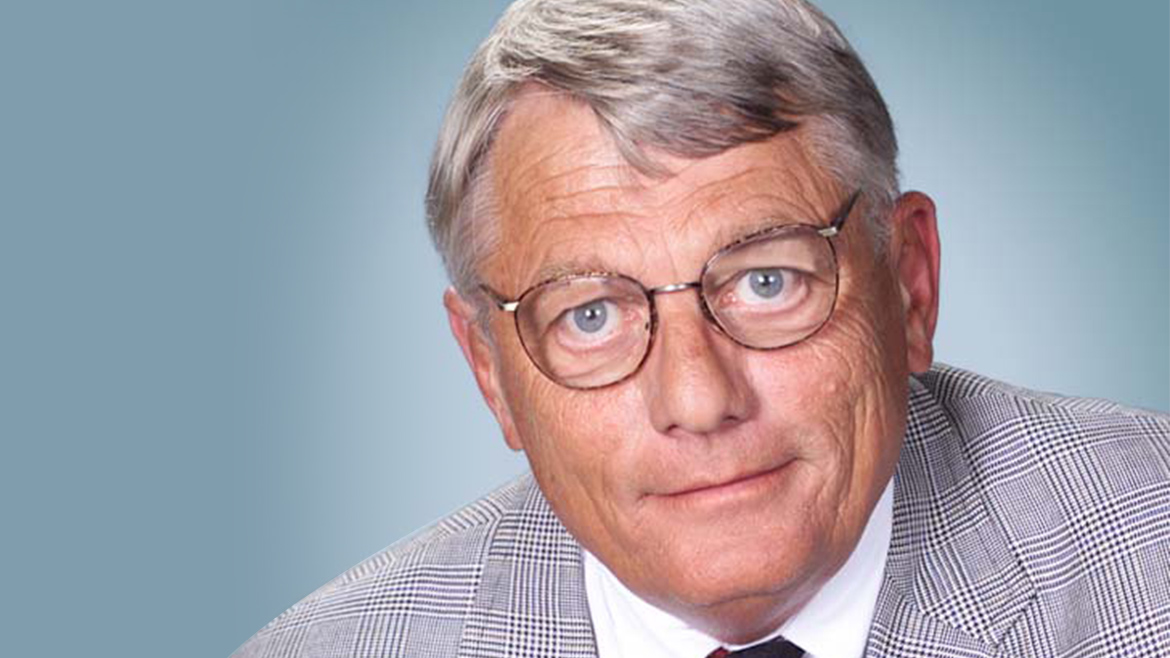 You were CEO of MBS Textbook Exchange for more than 30 years. When you sold the company to Barnes and Noble earlier this year, was it hard to let go?

Not really. The transaction had been contemplated for some time.
What's your role with the company look like now?

Minimal. I will act as an advisor for a few months to anyone who will ask and listen.
How do you think things will change at MBS under new ownership?

In terms of the basic business model, very little change. Now that MBS is a part of a public company, there will be changes in the accounting and MIS shops, in order to comply with SEC rules and regulations. The folks at MBS have had a long and good relationship with the folks at Barnes & Noble. The companies have many things in common, the first being a lot of smart, hardworking people.
What makes you most proud about what you and Dan Schuppan were able to build at MBS?

Since we started business on South Ninth Street, we've provided hundreds of jobs and opportunities to succeed. Young people starting at an entry-level position have taken advantage of the opportunities we provided to move to higher paid positions. Back in the 1970s, we hired several Vietnamese refugees. They seized the opportunity and became successful American citizens. Since then, MBS has become the most diverse employer in town. MBS employs refugees from over 25 different nations. Finally, MBS, working with agencies such as Job Point (formerly Advent), has provided jobs for people with different disabilities, helping them succeed in a real workplace.
Having served as mayor, you've seen Columbia's business community from both the public and private sides. What's changed in that community over the course of your career?

Not as much as you might imagine. The town is bigger, and until last year MU was the major growth engine — that's one measure of Columbia's growth. In 1980, I could say I've been in every bar in town. I can no longer make that claim. Perhaps the most visible evidence of growth, besides the high-rise apartment buildings in downtown, is the many, many medical or health care facilities that have popped up. A few weeks ago, I drove down between the University Hospital and the [Truman] VA hospital — different place from what I remember. Columbia may have more "doc-in-the-boxes" than banks. With the advent of shopping centers at the edges of Columbia, downtown has morphed into a different place; however, unlike other towns, our downtown is alive and well, and you still can't find a place to park. There has been a slow but steady redefinition of the role of municipal government. I can't say I agree with all of this, so I have to realize that I'm an old has-been. I still say, like I did in 1976, that Columbia is the best town in the United States of America, even if I don't ride a bike or jog on the Katy Trail.  
How would you assess the relationship between the business community and city government now?

First of all, there really is not a "business community." You cannot herd cats. Businesspeople may have one thing in common — they resent regulations or having someone, or some agency of government, tell them how to run their business. Like I mentioned above, there has been a slow redefinition of the role municipal government. Perhaps the most significant change has been the growing urge of the city management and city council to write new rules and regulations, particularly related to development and construction.
Who do you see as an emerging leader in the business community?

A yet to be identified person who can herd cats.
Which job was harder: mayor or CEO?

I call a tie. The hardest thing to accept in government or business is that not everyone agrees with you.
What challenges do you think Columbia faces moving forward?

I could write paragraphs on this subject. What happened at MU in 2015 did not need to happen. No one stood up for MU or the city of Columbia. Allowing a group of students to tag the university, the student body, the employees, and the people of Columbia as racist did great harm to the university and Columbia. If anyone, for one second, thinks the significant decline in enrollment and the inevitable reduction in the number of university employees will have no impact on our town, you need to extract your head from the Boone County clay. Meanwhile, the then student body president and homecoming king, the hunger strike kid, Melissa Click, certain members of the UM Board of Curators and MU management, and associated rabble rousers have either moved on or lay very, very low. 

This might help put a perspective on this issue: The enrollment decline at MU will be greater than the population of Macon, Missouri. Think about it — poof, Macon is gone. Columbia goes from a growing town to a shrinking town, and, in the short run, there's not a damned thing anyone can do about it.
If you could go back and change one thing about your career, what would it be?

Score below 100 in a game of golf.
What are you most looking forward to in retirement?

Hell if I know!