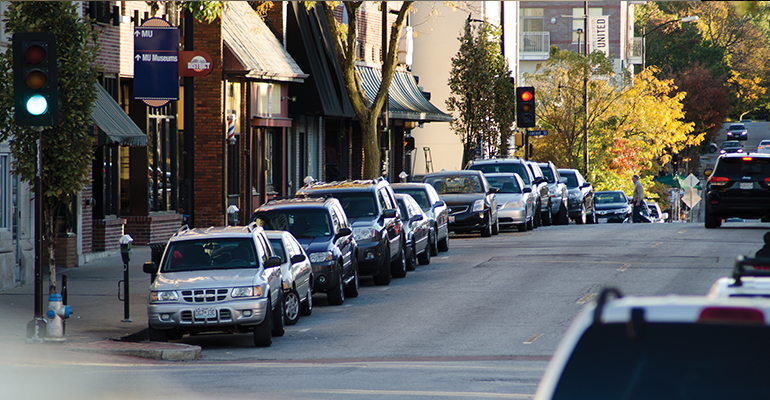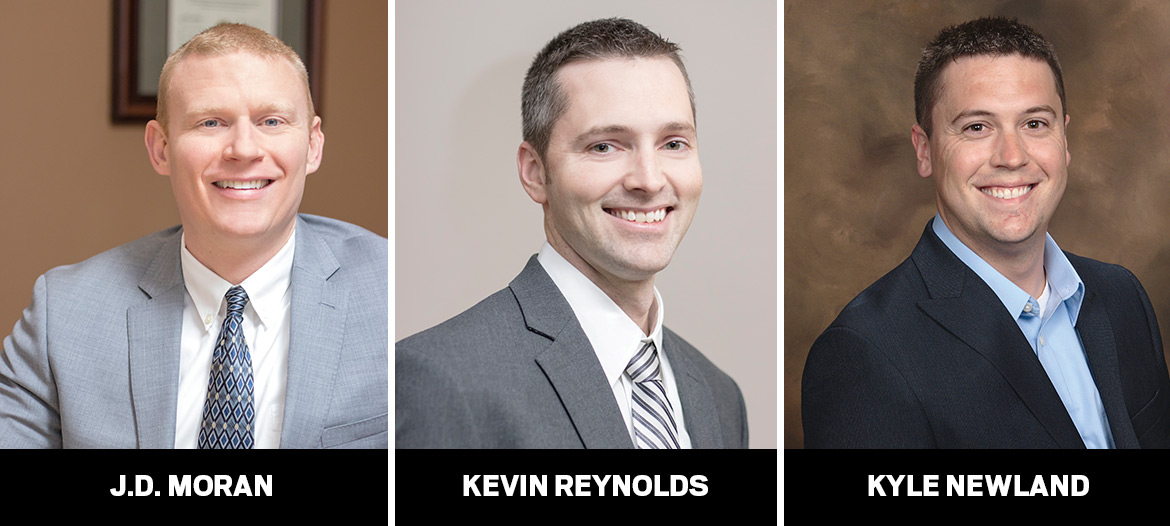 Moore & Shryock Real Estate
J.D. Moran, Kevin Reynolds, and Kyle Newland have become partners in the firm. Moran joined the firm in 2004 and is a member of the Appraisal Institute of Real Estate Appraisers. Reynolds joined the firm in 2006 and is a certified general appraiser. Newland joined the firm in 2009 and is also a member of the Appraisal Institute.

Mercedes Carter-Cone
Carter-Cone has joined the Visionworks Marketing Group team as an operations support and personal assistant. She is a Columbia native and has a bachelor's degree from Missouri State University in political science and technical writing.

Soo Koon Lee
Soo Koon Lee joined MU Extension's Small Business and Technology Development Centers in Columbia as a business development specialist. Lee will provide mid-Missouri businesses with analysis, training, consultation, and access to low-cost technology resources.

Bailey Calton
Caledon Virtual hired Bailey Calton as an account executive. Calton will oversee community relations and client services for the agency. Calton comes from Stoney Creek Hotel & Conference Center, where she worked as sales manager. She brings her sales, networking, and communication experience from her time as sales manager to the Caledon team.
Convention and Visitors Bureau
In partnership with the Columbia Hospitality Association, the CVB presented Columbia's 13th Annual Hospitality Star Night Awards. Tony Richards, Holiday Inn Executive Center, was named Star Performer of the Year. Cania Sims, Hampton Inn, was named Rising Star of the Year. Blair Lucas, Hampton Inn and Suites, was named Salesperson of the Year. Brandon Boyer, Courtyard by Marriott, was named General Manager of the Year. Kevin Garner, MSHSAA, was named Hospitality Star of the Year.

John Huss
Shafer, Kline & Warren, an engineering and land surveying services company, hired John Huss as senior project manager for development services in Mid-Missouri. Huss will be based out of the Columbia office, where he'll design and manage multi-disciplined engineering projects and help business development.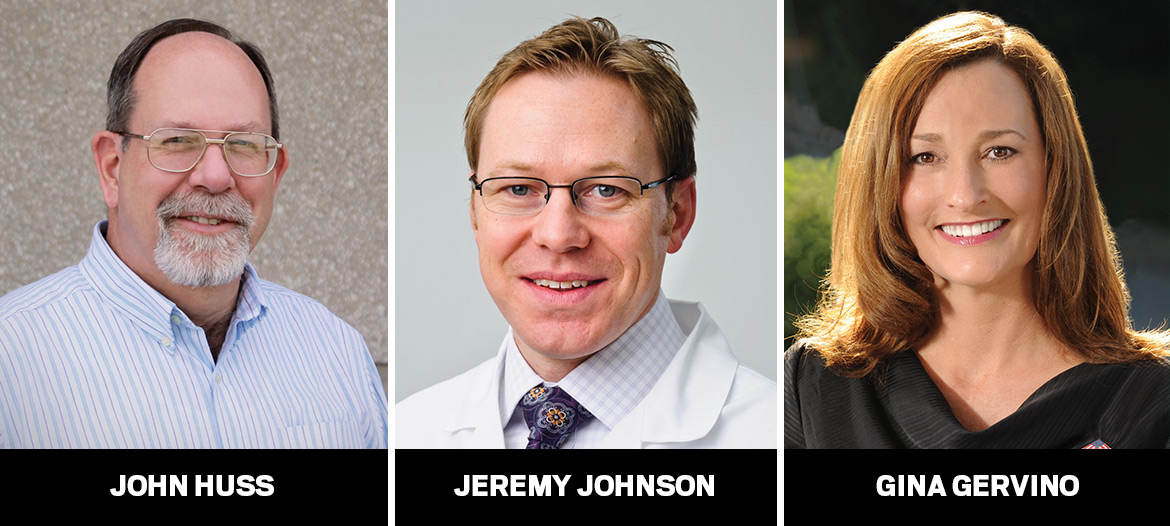 Columbia Public Schools
CPS announced the annual Columbia Fund for Academic Excellence honorees and celebrated the winners at a banquet in April. Winners included Rachel Howard, Erin Marbaker, Joy Bess, Jessica Lucas, Erica Bruington, Molly Krueger, and John White. Also, CPS will recommend Candace Fowler as the new principal at Russell Boulevard Elementary School to the Board of Education. Fowler has been the assistant principal at Fairview Elementary School for the last four years.

Jeremy C. Johnson
Dr. Jeremy Johnson has been appointed chief of specialty care service at the Harry S. Truman Memorial Veterans' Hospital. Johnson will be responsible for management of medical subspecialty services including cardiology, gastroenterology, and pulmonary medicine. Johnson joined hospital staff in 2006.

Casey Wilson
Socket announced the addition of Wilson to its business sales team. Prior to joining Socket, Wilson worked as an automotive sales consultant for Corwin Automotive in Jefferson City.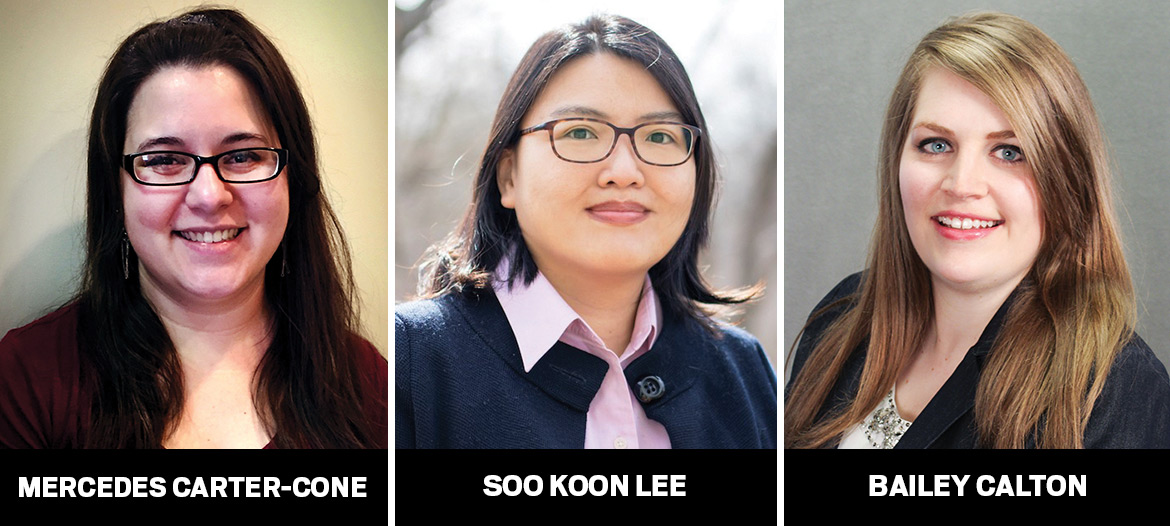 Tori Messenger
The Home Builders Association of Columbia has hired Tori Messenger as executive director. Messenger brings 30 years of experience in mortgage lending and real estate to the association.

Mark Wakefield
Dr. Mark Wakefield has been named associate chief medical officer of MU Health Care. Wakefield is the director of the renal transplant program at MU Health and chief of the division of urology at the MU School of Medicine. Wakefield will oversee physician leadership for outpatient care.

Gina Gervino
Columbia Insurance Group has promoted Gervino to senior vice president. She will continue her role as the company's general counsel and secretary.